Ifory arrives with 40,000mAh, it's a massive capacity power bank in a compact size. Take this pocket sized backup power with you, you are covered wherever and whenever you are. Ifory is capable to recharge most of your devices, providing you on-the-go life without worrying about running out of juice.
You can travel, camp, dive, take trips, hike, lake fishing, or just enjoy the outdoors, all those multiple electronic devices are taken care of. Ifory promises to power your iPhone 13 ten times over, a MacBook twice over, or a tablet four times over. No more dying batteries. [Buy It Here]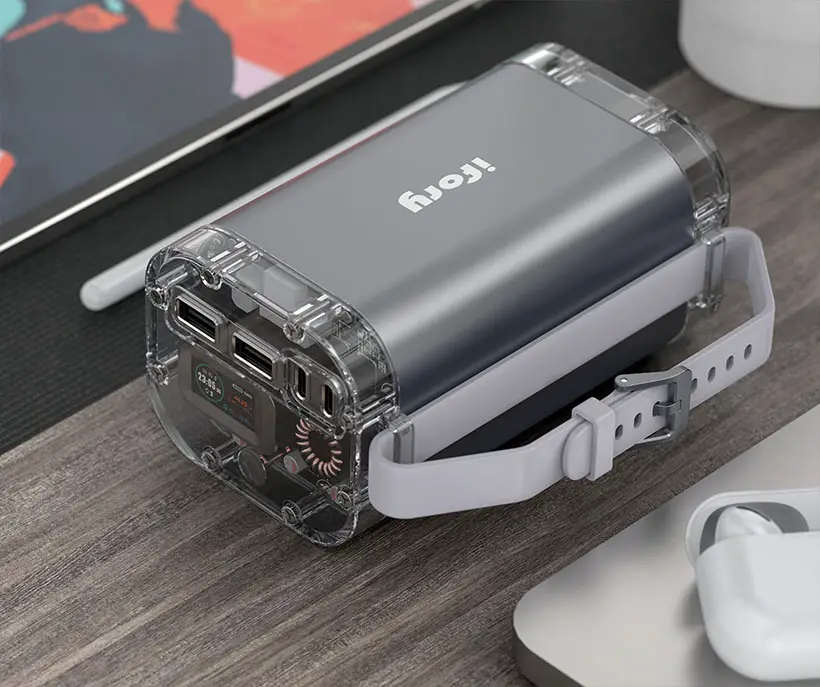 We do have many great power banks on the market, but most of them have limited USB ports and lack of power. Furthermore, big capacity means that the power bank is also bulky. Ifory wants to go back to square shape and redesign a power bank that would eliminate your on-the-go charging issues. It is equipped with 2 USB-C ports and 2 USB-A ports, it is able to power up to four devices simultaneously. Thanks to a PD-fast charging protocol, it is possible to deliver output power of 100w.
The display screen provides essential information that you need, it monitors the voltage, power, and current in a clear and intuitive way. Check the temperature, timing, and remaining battery life with ease. The waterproof level is IP67, this power bank has been designed to go out there with you on your adventure, you can even drop it in water without any issues. Thanks to two aluminum shell layers that act as a shock absorption mechanism, Ifory Power Bank is designed with strength and protection against mechanical damage. [Buy It Here]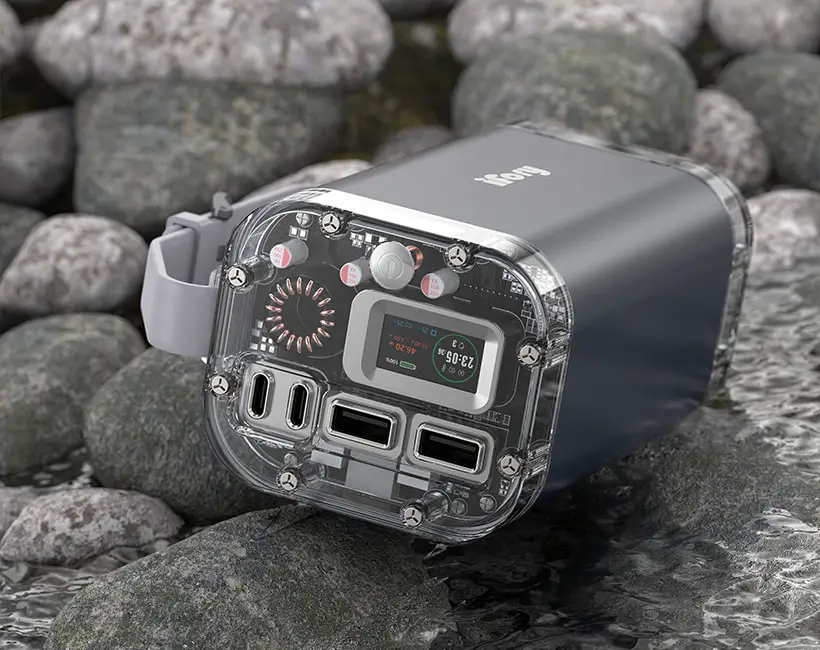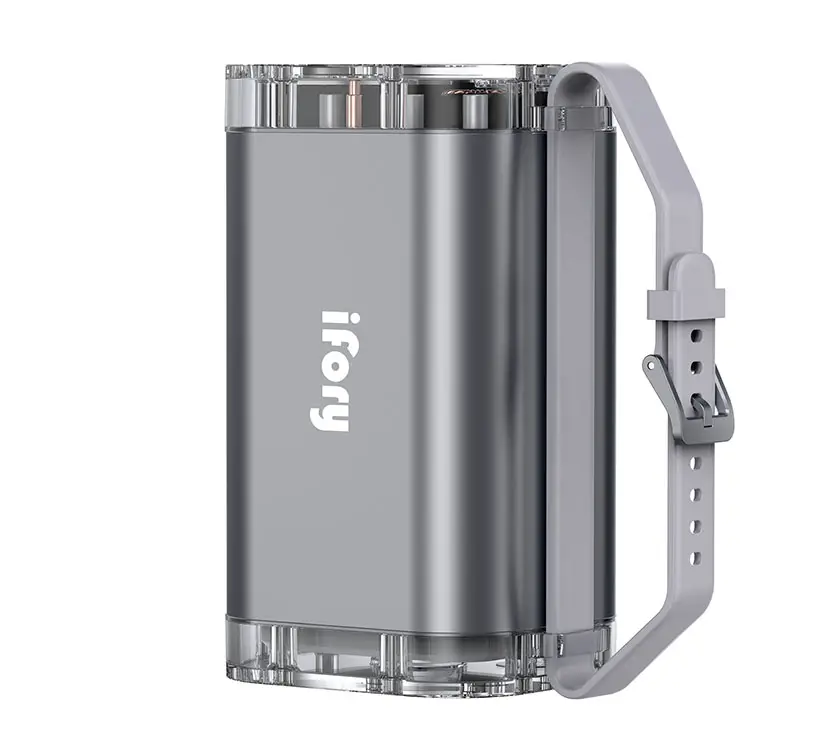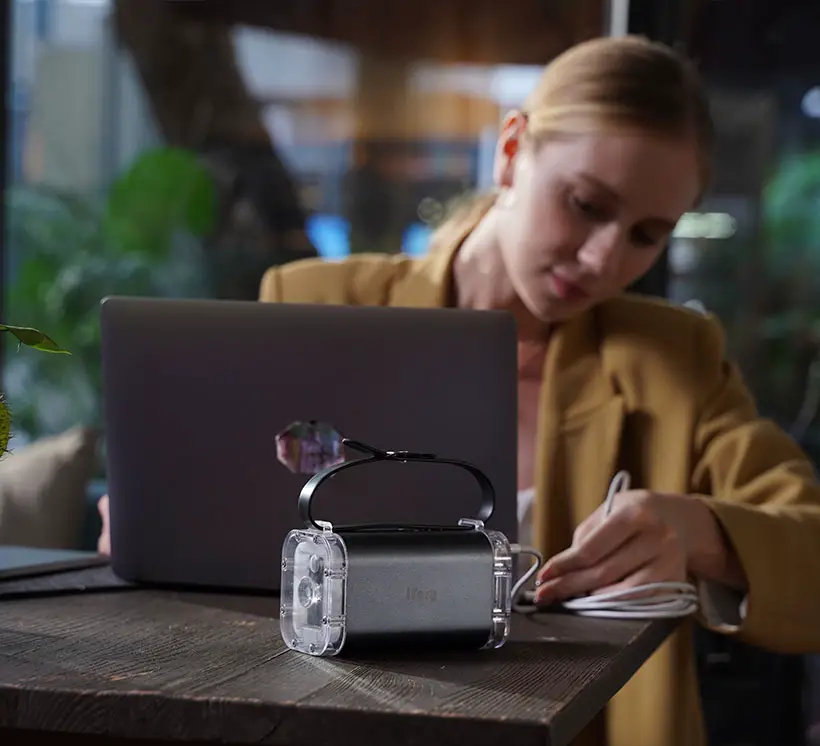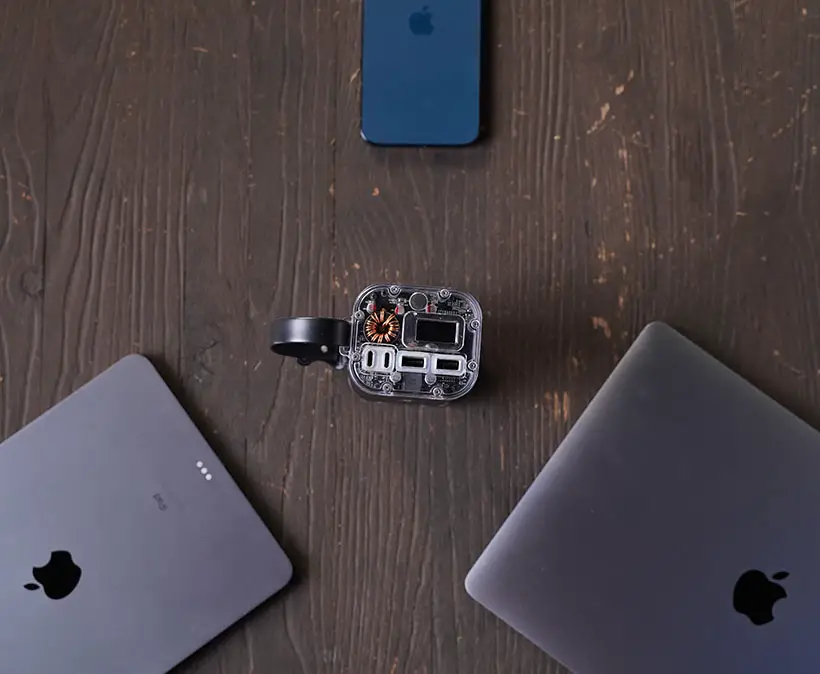 *Some of our stories include affiliate links. If you buy something through one of these links, we may earn an affiliate commission.