The Icon A5 aircraft is a 2-seater sports airplane for the masses. It is solely designed for personal use. ICON A5 is lighter in weight and is amphibious with retractable landing gear for flying off in both water and land. Different features of this aircraft include carbon fiber airframe, folding wings, and unique engine that allow it to run on both aviation gas and auto. Now you do not need think of any destination in order to spend your vacations because ICON A5 can make your coming vacations unforgettable and absolutely safe. It is safe because it has propeller guard and built-in parachute that can be easily used in case of any emergency, very useful aircraft.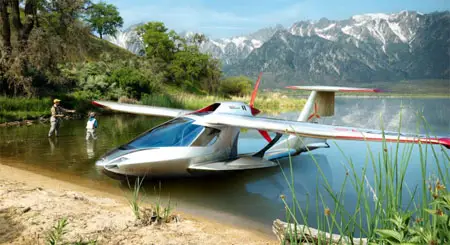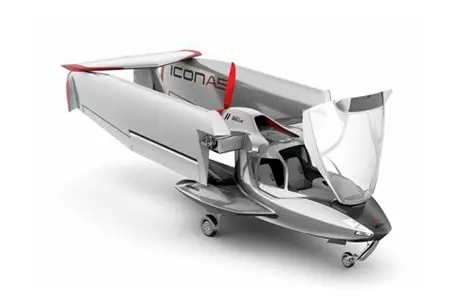 From the website:
Introducing a new dimension to sport flying.
A new, light sport aircraft manufacturer, ICON Aircraft, started with the vision that planes should be designed with the consumer in mind first. Founded out of Stanford Graduate School of Business by Kirk Hawkins, an accomplished engineer and former U.S. Air Force F-16 pilot, ICON Aircraft conducted years of thorough research to develop an industrial design that has evolved to become ICON's first model, the ICON A5.
A long-time powersports enthusiast, Hawkins' dream for the potential of sport flying became possible when he first heard of the FAA's rule changes for light sport aircraft in 2004. As he witnessed what the Yamaha Waverunner did for personal watercraft in 1980's, Hawkins believed a consumer-oriented sport plane could do the same for recreational flying.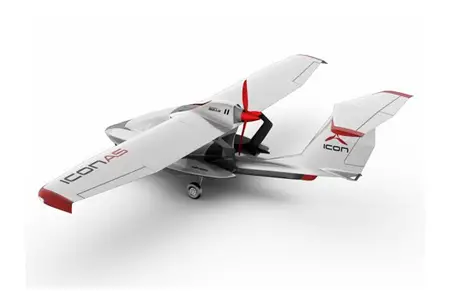 Early on, Hawkins began assembling investors and world-class design and engineering talent to bring the vision to reality. ICON Aircraft eventually set up its headquarters and development facility in Southern California, a region known for having the world's largest concentration of aerospace resources as well as the world's leading automobile design and development resources.
Advising along the way have been top academic professionals, business leaders in aviation and powersports, and directors of award-winning product design firms like IDEO and BMW DesignWorks USA.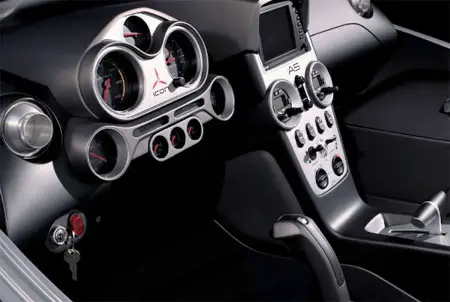 Leading the charge to bring the design into production is an engineering and fabrication team that previously worked on such notable projects as the Virgin Global Flyer and X-Prize winning SpaceShipOne, among many other significant aircraft and aerospace projects at Burt Rutan's Scaled Composites in nearby Mojave, Calif.
Specs and features:
ICON A5 — Amphibian Special-Light Sport Aircraft (S-LSA)
*BASE PRICE (A5 Amphibian): $139,000 USD
SPECIFICATIONS
– Seats: 2
– Maximum Weight: 1430 lbs
– Useful Load: 430 lbs (minimum)
– Baggage: 60 lbs (maximum)
– Fuel (Auto Gas or Av Gas): 20 gal
– Maximum Speed (Vh): 105 kts (120 mph)
– Range: 300 nm
– Takeoff & Landing Distance: 750 ft
– Engine (Rotax 912 ULS): 100 hp
Performance specifications are estimates only.
Final performance specifications will be verified during flight-testing.
DIMENSIONS
– Interior Cockpit Width: 46 in
– Wing Span: 34 ft
– Aircraft Length: 22 ft
– Trailered Width: 8.5 ft
– Trailered Length: 28 ft
DESIGN FEATURES
– Folding wings (manual or automatic)
– Retractable Landing Gear (on ICON A5 Amphibian)
– Seawings, platforms for easy access and docking
– Custom aircraft towing trailer (optional)
– Headlights and flood lights
PERFORMANCE FEATURES
– High-performance composite airframe
– Amphibious design (flies off land or water)
– Custom, patent-pending, high-performance airfoil
– Rear mounted, 100-hp Rotax 912 ULS Engine
– Runs on auto gasoline or aviation gasoline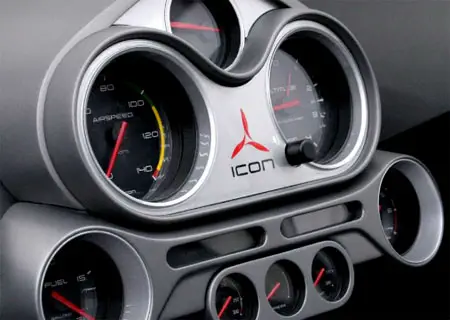 COCKPIT FEATURES
– Intuitive, sportscar-like cockpit
– Comfortable, side-by-side seating
– GPS moving map
– iPod in-flight music port
– High-visibility canopy
– Flight with removable side windows
– Multiple storage compartments
– Glass cockpit for night VFR (optional)
SAFETY FEATURES
– Predictable, docile flying characteristics
– Complete Airplane Parachute, CAP (optional)
– Patent-pending PropellerGuardâ"¢
– Wing Angle of Attack Indicator (AoA)
Seaplane only version, the ICON S5, is an available model, and will not include the Retractable Landing Gear. Options and price will vary on the ICON S5.
Designer : ICON
*Some of our stories include affiliate links. If you buy something through one of these links, we may earn an affiliate commission.