I-Save is a bathroom concept that save space as well as water in your bathroom. Bathroom is usually neglected space in the overall plan of residences, with that problem in mind, the designers are trying to create a bathroom concept that save space and water as well. I-SAVE combines the lavatory, the basin and the bath as a single unit in order to save space, while it's still maximizing its use.
I-SAVE bathroom concept reuses the water from showers and hand washing for flushing the lavatory. Do you know that people typically use 5-10 litres of water per minute during showering ? An average shower of 5 minutes would produce 25-50 litres of waste water, whereas the lavatory only consumes 12 liters of water per flush. Thus, based on the above statistics, the eco friendly bathroom I-SAVE unit will help to save substantial amounts of water which could then be put to other uses.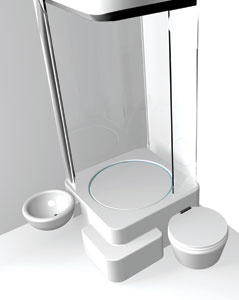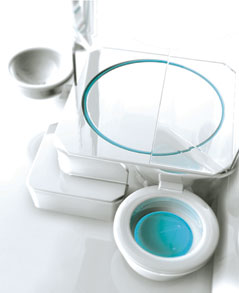 Designers : Chen Wei-Ping, Liu Yao Sheng, Wu Tung Chih
*Some of our stories include affiliate links. If you buy something through one of these links, we may earn an affiliate commission.