Women have smart bra, now men also have smart condom. i.Con transforms any conventional condom into a smart one, it is designed to revolutionize your sex life. This little ring device would sit over a condom at the base, it means that you can use it again and again. The company promises it won't interfere with whatever you're about to do, it is extremely comfortable, water resistant, and lightweight. In fact, you might even forget that you are wearing i.Con.
Designer : British Condoms [Buy It Here]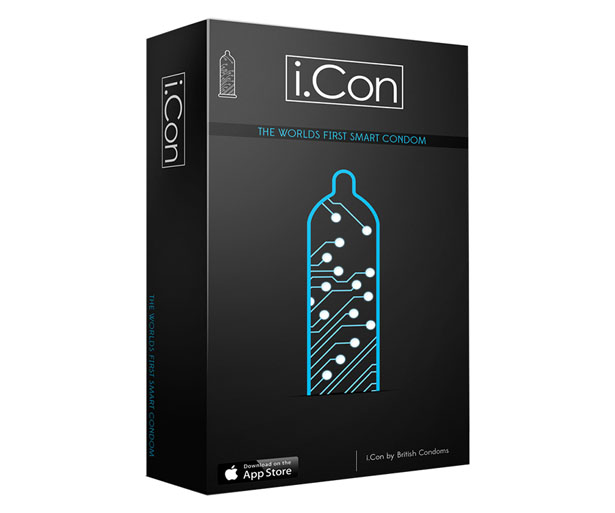 Why would you need i.Con? well, have you ever wondered the speed of your thrusts? How many calories burned during intercourse? How long do you last? Frequency? How many positions you use in a week, a month, or a year? If you want to know all the answers, i.Con can help you with that. Utilizing a Nano-chip and multiple sensors, this little device measures and remembers a number of different variables during your sessions. Later, you can use the companion app to download your data.
i.Con is very easy to use, it is also energy efficient, each charge would last around six to eight hours worth of "live" usage. Don't worry about your privacy, all data will be kept anonymous but you have the option to share your data with friends, doctors, or of course, the world. You can also compare your data with i.Con users around the world. The ring is designed with adjustable size, therefore, it will fit everyone's girth without any issue, simply flex the ring to the correct size to ensure optimum comfort.
*Some of our stories include affiliate links. If you buy something through one of these links, we may earn an affiliate commission.