Hyundai Kite Electric Buggy Concept is the result from cooperation between Hyundai and 15 IED transportation designer master's course students. This two-seater concept vehicle offers dual mobility solution where user can convert it into a single-seater jet ski.
Hyundai Kite is doorless, roofless, and windowless, basically an adventure vehicle that can drive on streets and over water. The monocoque chassis has a length of 3,745mm and a height of 1,455mm. The surfaces interlace to create a continuum of twists and intersections. The goal here is to minimize barriers between exterior and interior in order to create a fun and highly functional car. The designers want to design a vehicle that represents the idea of floating and freedom, connecting the idea of spending leisure time near the water.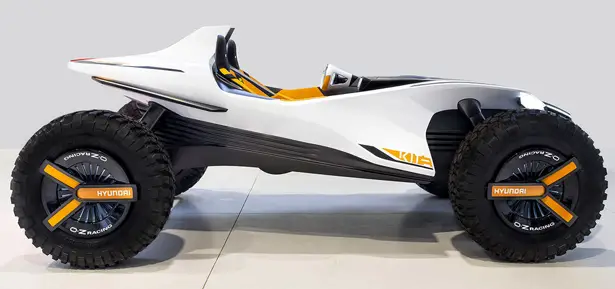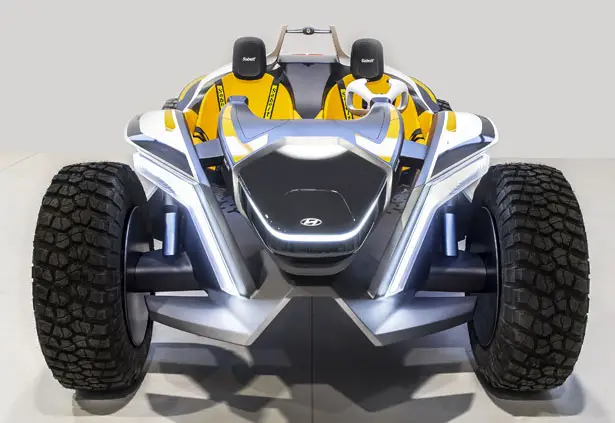 Hyundai Kite is equipped with electric propulsion, four brushless engines that are placed inside the wheels, and a water jet turbine for traveling in water. Any human-car interaction will be done through user's mobile phone, the custom app would offer customers intuitive control over all car's functions.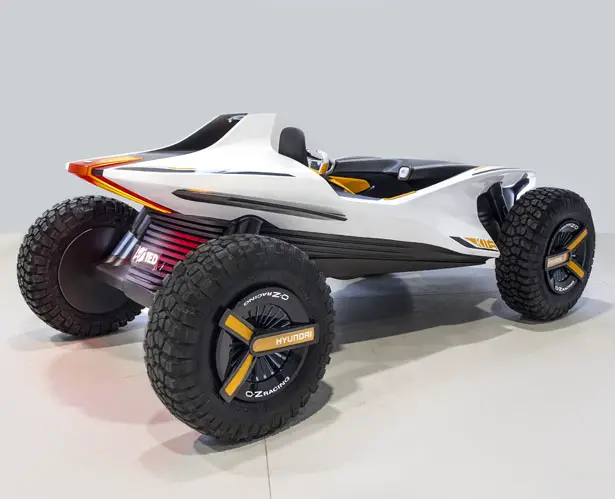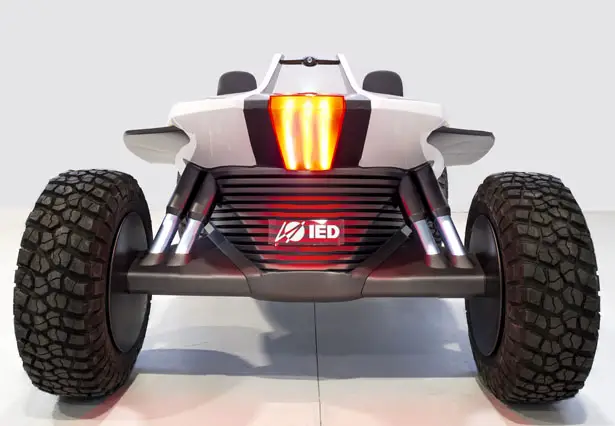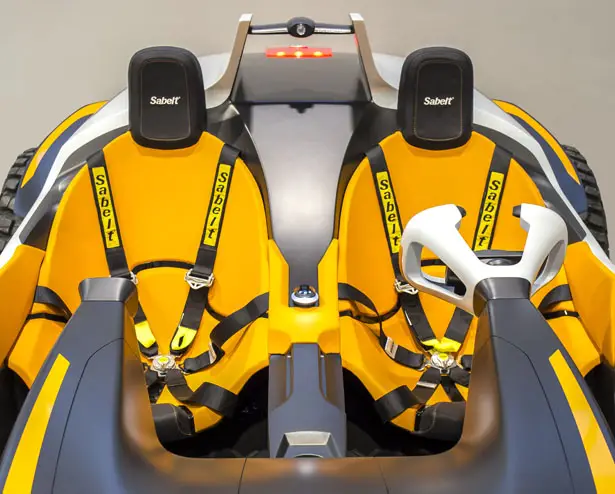 *Some of our stories include affiliate links. If you buy something through one of these links, we may earn an affiliate commission.