The first prototype of Hyundai electric scooter was introduced during CES 2017. This time, Hyundai releases images of its new model that features rear-wheel drive, a high performance lithium battery, and cool front and rear lights. Even though, it's still concept though, Hyundai Motor Group has made a plan to integrate this last-mile mobility with future Hyundai and Kia vehicles. By integrating this foldable electric scooter, user can easily complete their journey even when the area is hard to access with cars or motorcycles.
Mounted on a vehicle, Hyundai electric scooter is charged automatically using electricity produced while driving. It means that this personal vehicle would be ready to use to help you reach your destination. For the 2019 model, Hyundai Electric Scooter changes from front-wheel drive to rear-wheel drive, this is the key to enhance safety and stability since it positions weight near the rear. The added suspension to the front wheel provides a smoother ride even on rough surfaces.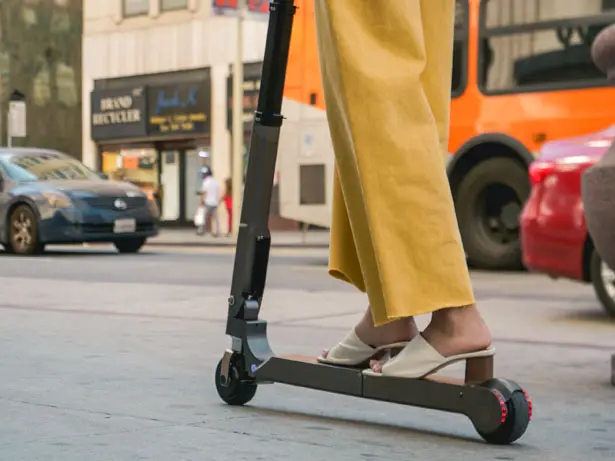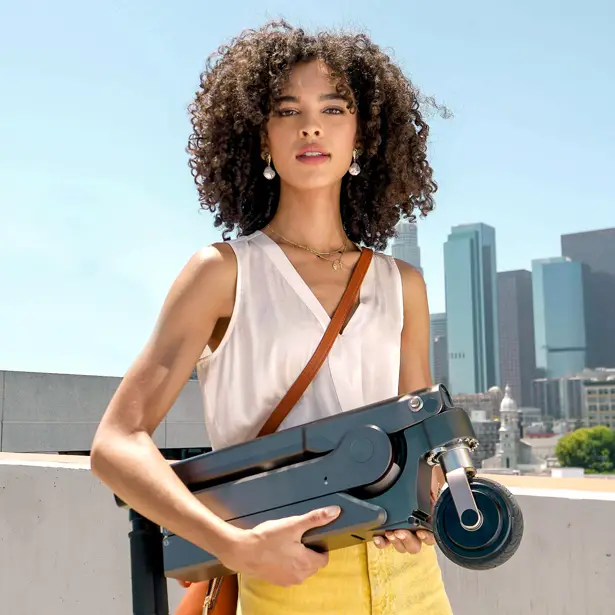 Having this vehicle-mounted personal scooter would help your live easy and enjoyable, especially when commuting. It helps reducing traffic congestion and emissions in the city centers. The new battery of this scooter is 10.5Ah lithium battery, it enables this scooter to reach a top speed of 20km/h and a range of 20km from a single charge. Weighing at just 7.7kg, this scooter is highly portable thanks to its foldable feature, its tri-folding design makes it more compact that other standard foldable scooters on the market. The digital display at the dashboard shows rider speed information and battery status. For nighttime riding, Hyundai foldable electric scooter is equipped with two stylishly-curved front LED headlights with two rear tail lamps.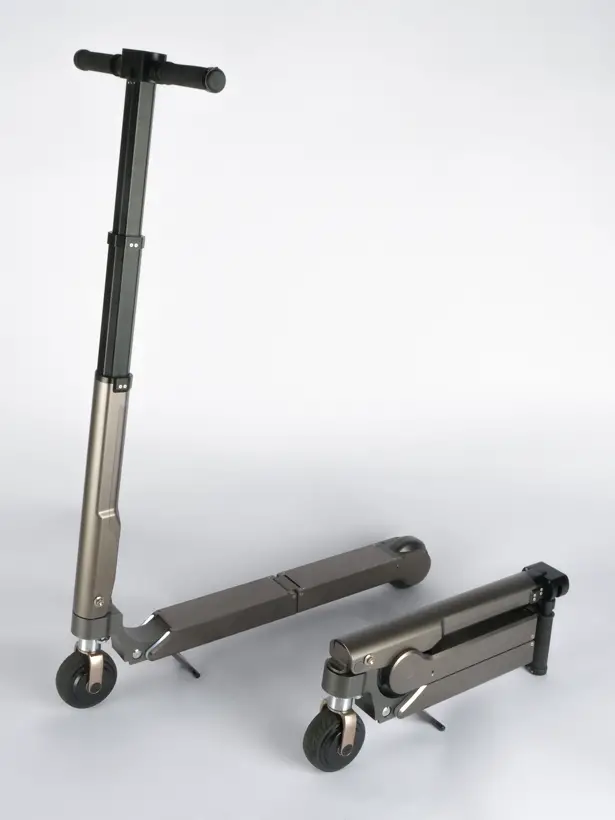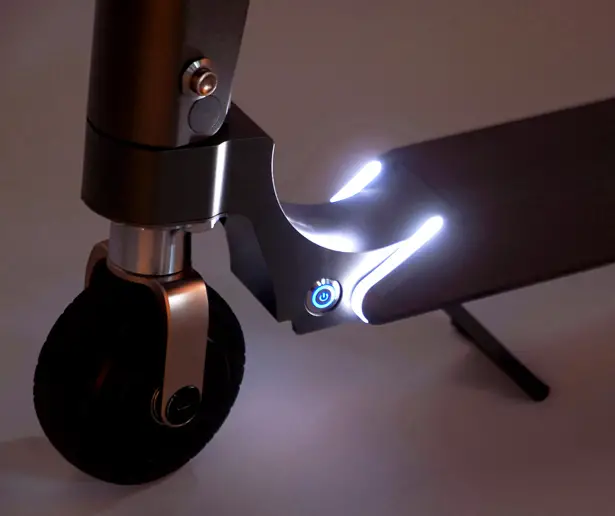 *Some of our stories include affiliate links. If you buy something through one of these links, we may earn an affiliate commission.