We have featured a glimpse of Hyundai Elevate, now, Hyundai has released more details of its futuristic walking car concept. It's a specially designed transportation for first responder. As we already know, the first 72 hours are the most crucial period to save lives in the event of disaster. Unfortunately due to the nature of disaster, whether it's hurricane, flood, earthquake, forest fire, or man-made disaster, it can be difficult to do search-and-rescue for immediate help to survivors.
The world needs efficient and rapid transportation for disaster resistance, that's why Hyundai has developed first-ever vehicle with robotic legs that blends technology we usually find in electric cars and robots. The result is Hyundai Elevate, an Ultimate Mobility Vehicle (UMV) that is able to move beyond limitations of most capable off-road vehicle.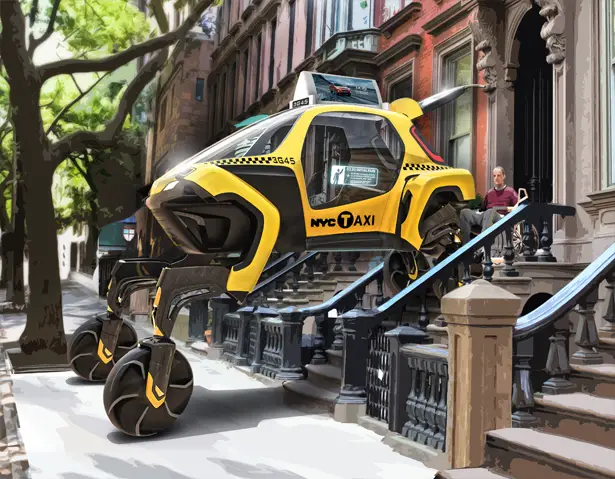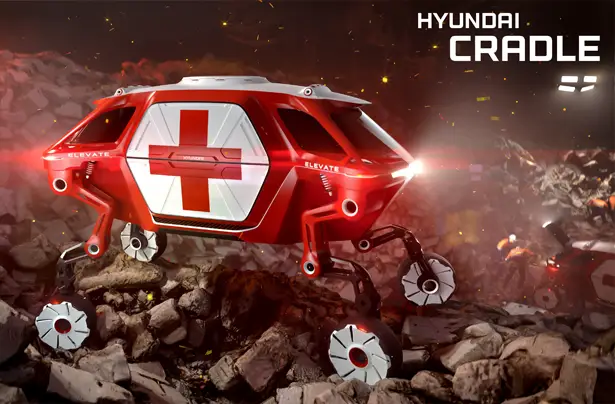 Hyundai Elevate would be perfect as rescue vehicles, it helps to deliver first responders right when they needed. It can drive to the scene or climb right over flood debris or crumbled concrete. The cool thing is, this futuristic walking car concept goes beyond emergency situations, it is also a great help for people with disabilities that don't have access to an ADA ramp, they can just hail autonomous Hyundai Elevate to walk up their front door, level itself, then allow wheelchair to just roll right in.
Elevate is based on modular EV platform with ability to switch out different bodies/cabins for specific situations. The robotic leg architecture features five degrees of freedom plus wheel hub propulsion motors, it is enabled by the latest in electric actuator technology. These legs also fold up into a stowed drive-mode with power to joints is cut, and the use of integrated passive suspension system helps maximize battery efficiency. It means that you can drive Elevate at highway speeds just like driving a car. Just imagine that you're stranded in a snow ditch just 10 feet off a highway, but your car can walk or climb over treacherous terrain, it's going to be easy to go back to the road again, saving injured passengers, fast.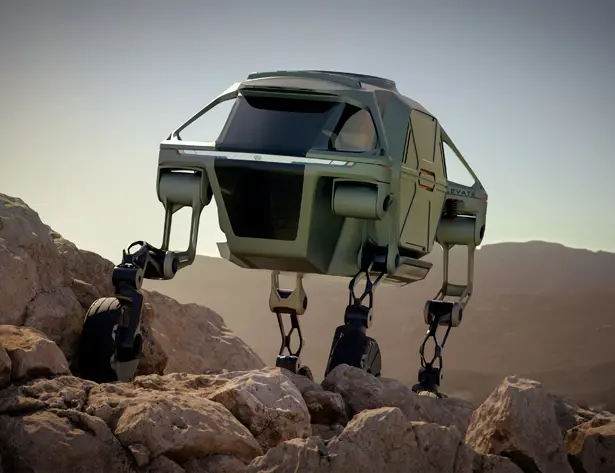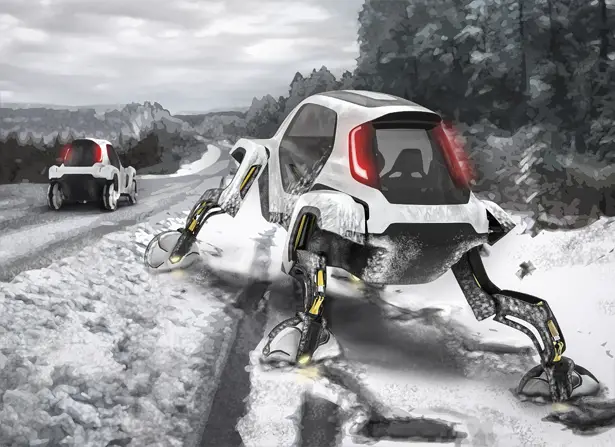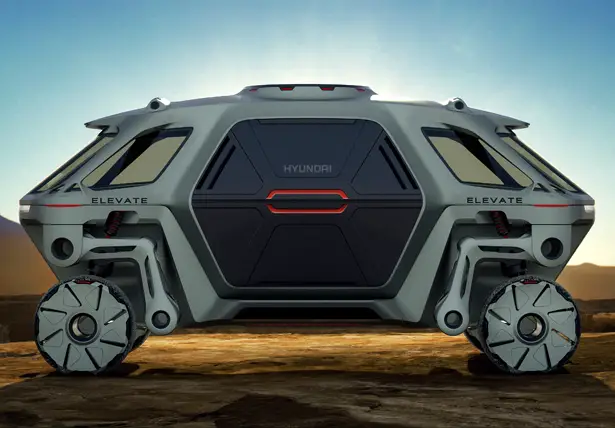 *Some of our stories include affiliate links. If you buy something through one of these links, we may earn an affiliate commission.