Hyperions is an ambitious project aimed for agroecological revolution. It's agroecology and sustainable food systems that are grown wrapped around wooden and timber towers. Farming in the city, it is highly possible turning the city into wilderness, transforming specific location into nature-city that is organically nutritive, mixed, dense, as flexible as needed, with strong fertile potential.
In this project, agrosystems and ecosystems are merged to promote respect for nature and protection of the residents' health through a production model that requires less chemical and energy inputs yet can reach an annual output of more than 20kg of organic fruit and vegetables per square meter or 4-pound per square foot. These fruits and vegetables can be brought to local fair trade stores where we can try progressively reconcile the economic dimension through integrated society agriculture.
Designer : Vincent Callebaut Architects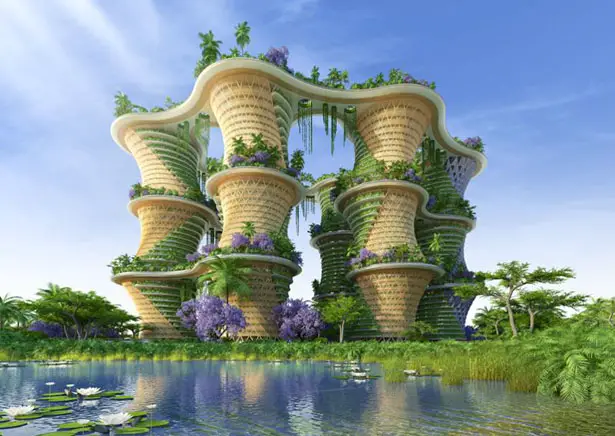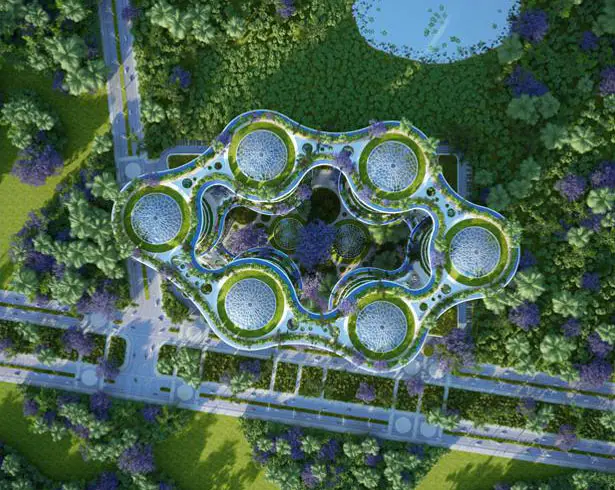 There are 6 principles of agricultural policy with low greenhouse gas output:
Fertilize the soils with green and compost fertilizers to maintain moist humus and plant-based biomass levels to ensure durable fertility.
Systematic use of diversified crops to reduce the use of chemicals, fertilizers, pesticides, insecticides, and fungicides.
Minimal tillage to preserve microorganisms and a permanent plant cover that structure the soil and limit erosion.
Researching alternative methods to create ecological balance
Growing self-reproducing, diverse endemic crops, reducing the use of hydrophilic ancestral seeds.
Collecting and optimizing rainwater resources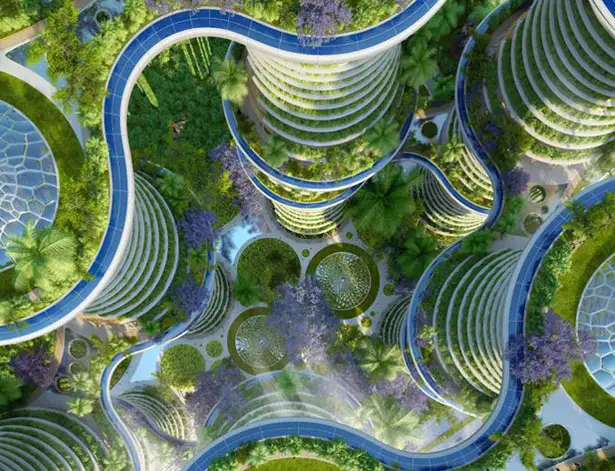 Inside this urban agriculture, there are Phyto-purification ponds and lagoons that merge with garden towers. There are community orchards devoted to spices such as bergamot trees, camphor laurels, and other cinnamon plants. These areas are perfect for small animal farms to produce eggs and dairy while any agricultural by-products such as animal waste, farming residues, etc. can be turned into methane that generates energy.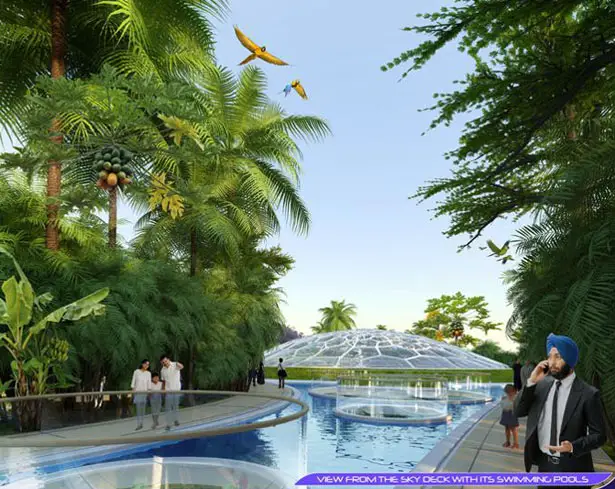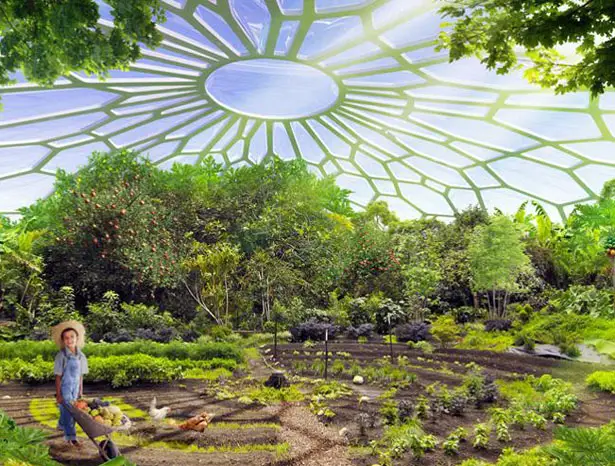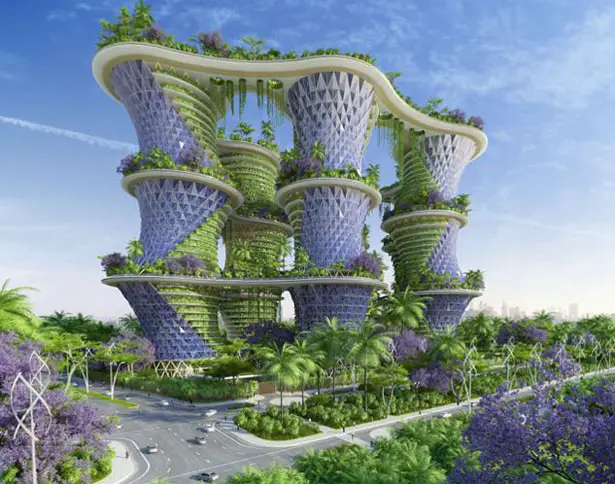 Hyperions project is a complex consists of 6 garden towers where each one is 36-story high and comprised of housing and offices. Each tower is built with cross-laminated timber and is covered with orchard gardens. In order to maximize the residential buildings, it is opted for a mixed structure with a steel and concrete substructure, this would create earthquake-resistant foundations, parking areas, vertical core bases. Each wood-based structural component is made of multiple panels laid perpendicularly to each other, and bound together with pintles and gudgeons or organic structural adhesives.
This project is a fusion between forest, agriculture, and urban fabric. It's a humanistic alternative that brings together the best of both city and the countryside. It's a collaborative economic model, a symbol of a short supply chain economy based on harvesting local resources.
More images of Hyperions Agroecology and Sustainable Food Systems: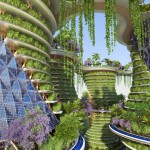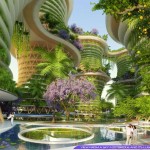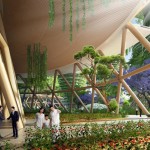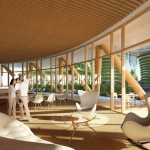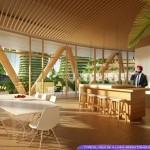 *Some of our stories include affiliate links. If you buy something through one of these links, we may earn an affiliate commission.