Hyper-Speed Vertical Train Hub is a futuristic proposal for our future advanced public transportation network. One of great challenges we're going to face in the future is space, this concept train goal is to resolve this issues sometime around 2075. It offers deliverable and sustainable solution for next generation transportation by building the station vertically instead of taking so much space on ground.
In the future, we believe our world's population will dramatically increase, resulting in higher demand for goods, food, fuel, natural resources, and land. Most future's population will settle towards live in mega cities that leads to competition and pressure for adjacent suburban land. We will have to explore more efficient and innovative forms of public transport to accommodate those needs.
Designers : Christopher Christophi and Lucas Mazarrasa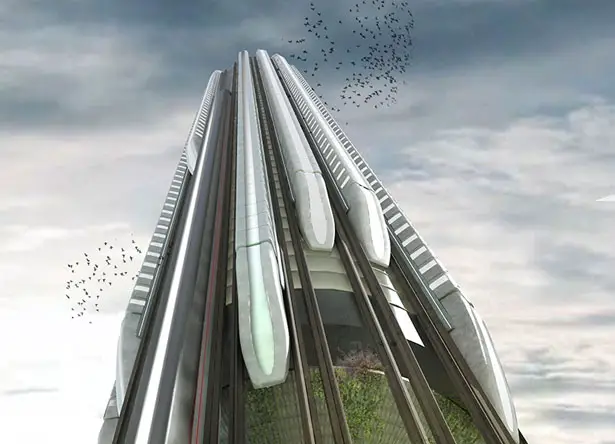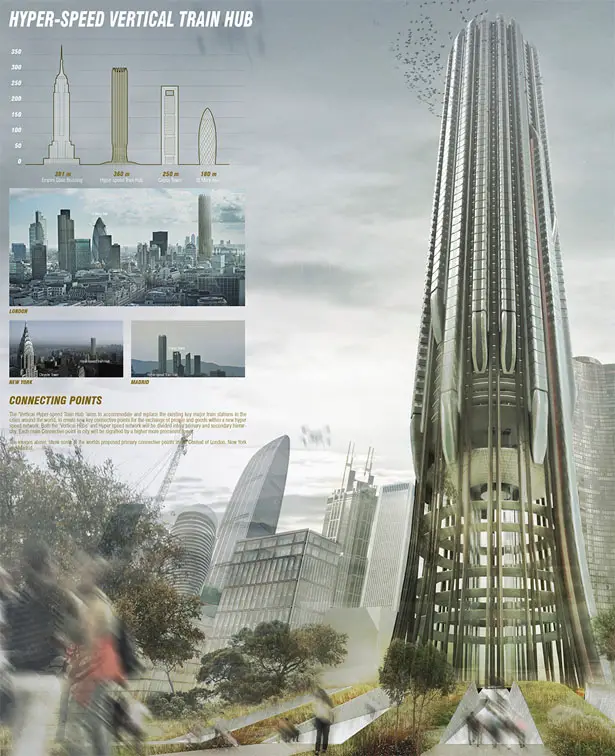 Technology revolution is inevitable, take a look at smartphones, tablets, laptops, video calls, they are cemented into our society as mandatory modes of communication. This proposal will not only simplify time, it will also reduce co2 emissions for better energy security, and at the same time, revolutionize international trading relations.
Hyper-Speed Vertical Train Hub aims to replace standard train stations and create new connectivity points for exchange of people and goods. We don't have to destroy or abandon current station, this proposal will flip the traditional form and function of our current train station vertically, then re-form it into a cylindrical mass in order to increase the train capacity. That tall cylindrical form eliminates the need for large space on land so that it can be returned back to densely packed urban Mega City. Any remaining land that surrounds the tower can be transformed into urban park. When the train transitions from horizontal to vertical, the carriages pivots similar to the one on Ferris Wheel, allowing passengers inside carriage to remain in upright position while facing towards the cityscape. These carriages is supported by a magnetic structure located on both sides, there's no need for rails beneath.
Click above image for bigger view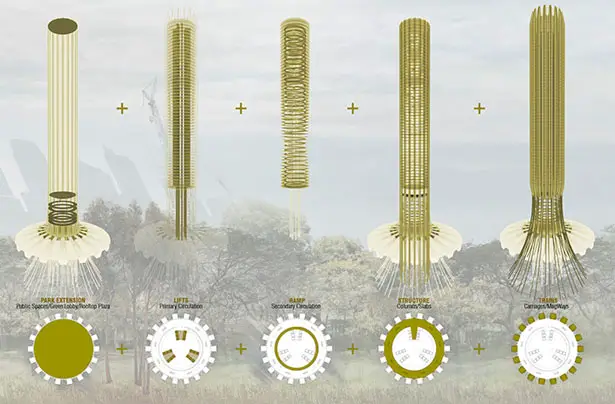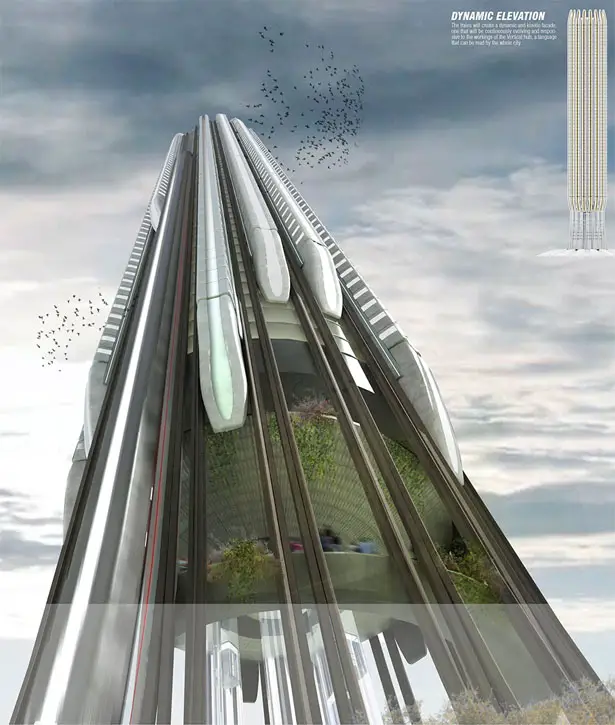 *Some of our stories include affiliate links. If you buy something through one of these links, we may earn an affiliate commission.