The idea behind Hug Working Lounge project was to create a private working space in an office, it should be flexible and dynamic. Its main feature lies in its modularity and versatility where each symmetric piece can be placed anywhere along the structure. Each unit can be personalized with different accessories and finishes, therefore, offices and different organization can utilize this working lounge to meet their requirements. The inner sections come with lumbar support panels as backrest for comfort.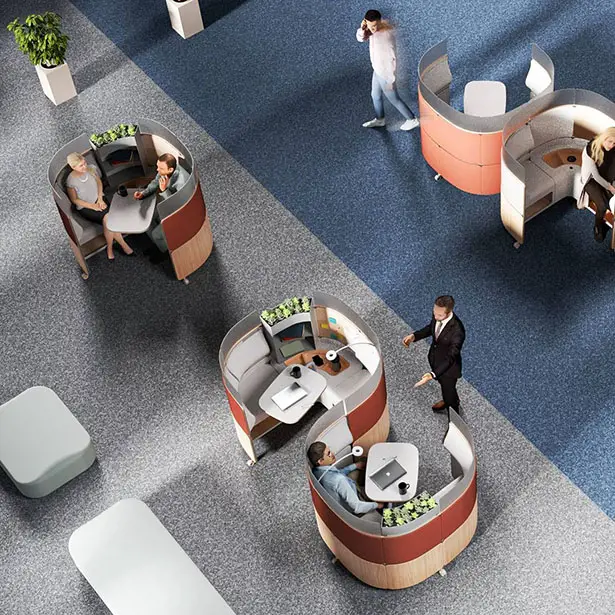 Add a blackboard or cork panels on the panel to boost your creativity for private meeting with colleagues. NOS Design explains that there are many accessories that can be attached to the upper part of the panel such as lamps, planters, or even privacy screens. You can choose to grow each module by connecting it with multiple modules, it offers more spacious yet private working area. Hug Working Lounge transforms traditional cubicles into new and more creative arrangements. The height-adjustable table rotates for optimum performance, the power unit hosts charging station for all your electronic devices, and that sofa offers extra storage space underneath to keep all your office essentials safe.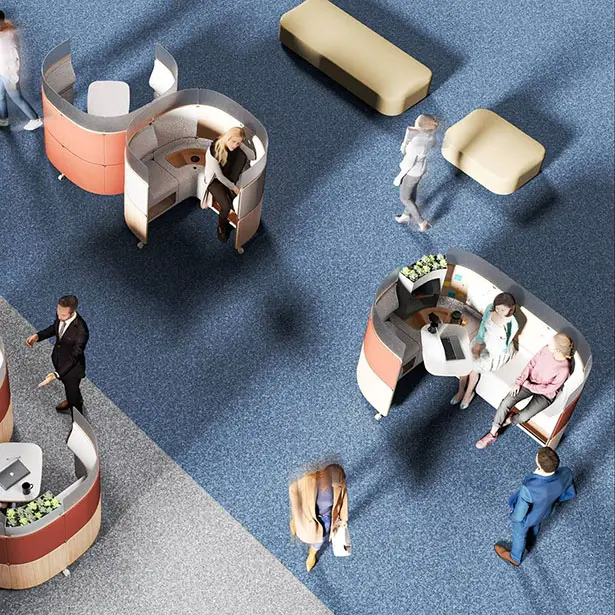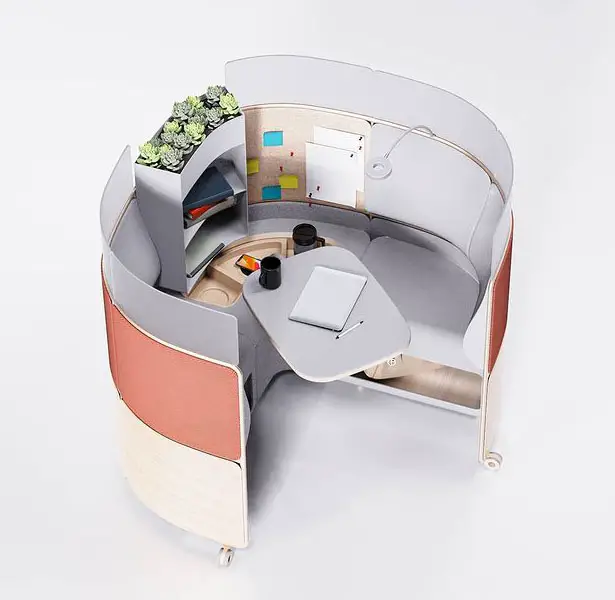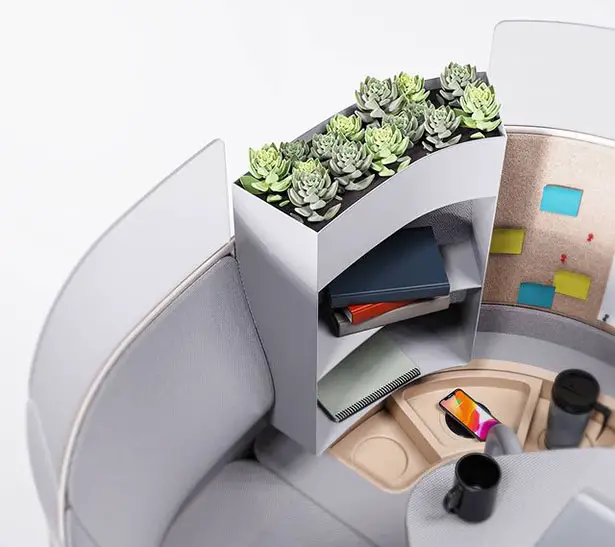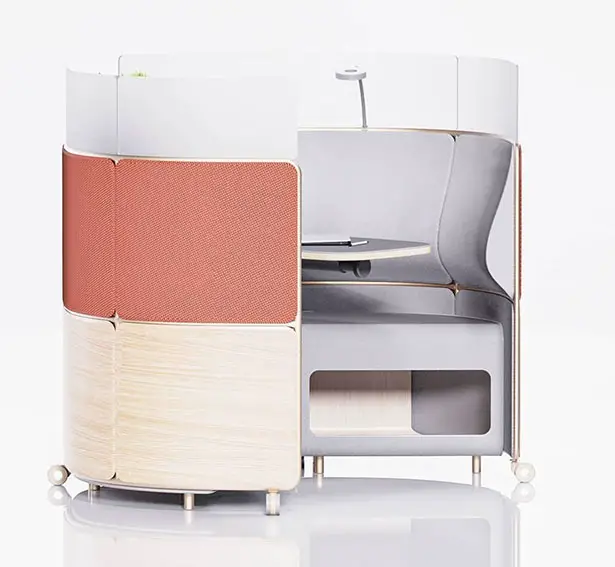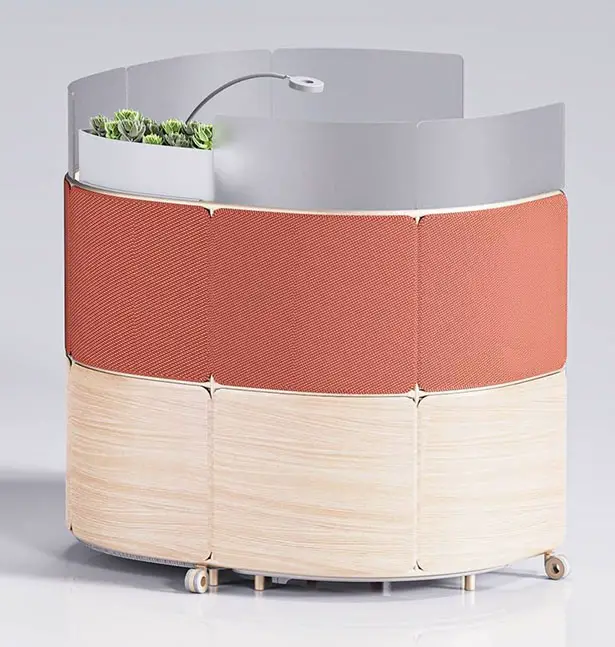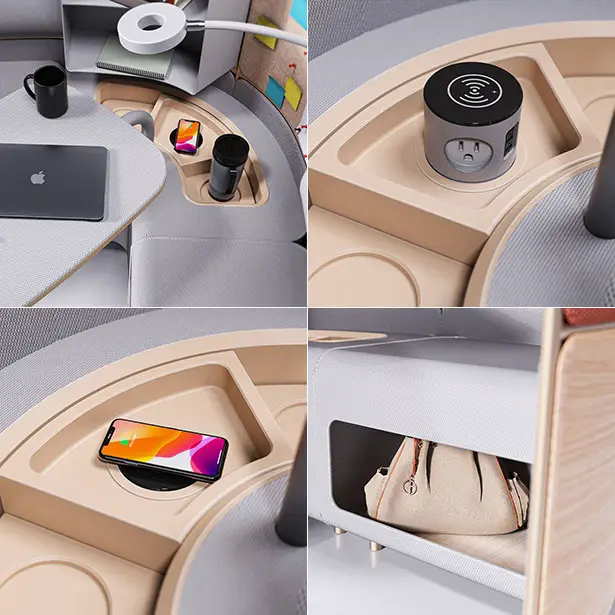 *Some of our stories include affiliate links. If you buy something through one of these links, we may earn an affiliate commission.