The HST truck is an idea to provide long distance transport facilities to the developed market of the year 2030. Maximizing the productivity by reducing expenses while increasing revenue is the main goal of this innovative truck. Since the main headache of haulage firms is the fuel expense, this truck was designed to lessen coefficient of drag to ensure minimal air resistance. Therefore, it aims to incorporate slippery body panel, sleek aerodynamic feature by a conical front, flush body with no protrusions like wipers, mirrors, etc. Additionally, the HST truck aims to be longer than traditional trucks, but more movable via a steered trailer.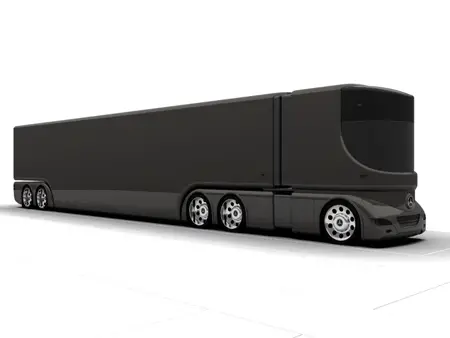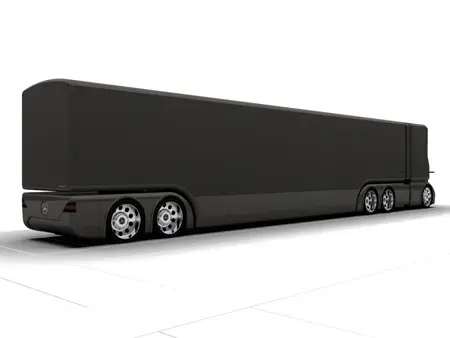 Kioko says:
"An increase in payload would definitely result in an increase in revenue. One way to increase payload is via longer semi-trailers. However, legislation restricts the length of trucks. Reason being, longer trucks would be difficult to maneuver, thus risking the safety of other road users while requiring the rebuilding of infrastructure to accommodate larger turning radii. The HST aims to be longer than current trucks, but more maneuverable via a steered trailer."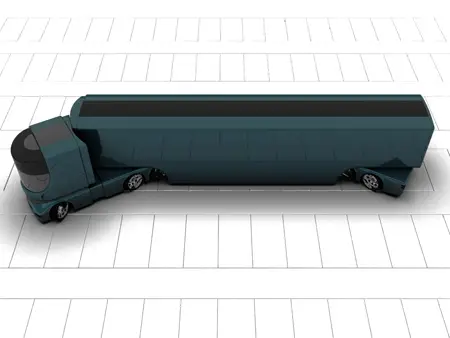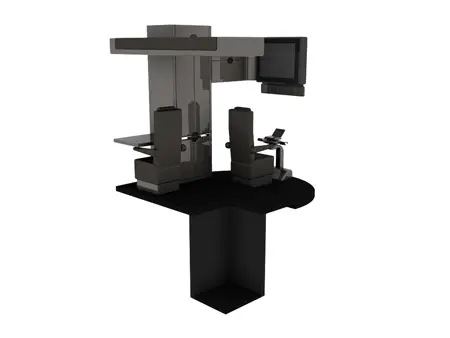 Designer : Kioko Muthui
*Some of our stories include affiliate links. If you buy something through one of these links, we may earn an affiliate commission.