The sculptures of "My Heart is with You – Rat" consist of a pair of interactive cartoon rats with respect to the year of the Rat, and the meaning of "I belong to you" according to their Chinese pronunciations. The Rat is the first animal of all 12 zodiac signs, and it symbolizes wisdom, toughness and vitality. The use of polished stainless steel reinforces their characters. It allows the surrounding environment to be reflected on the surface of the sculpture, as we say "imagining the big from small". When the night falls, the lights illuminate the bottom of the sculptures, creating an aloft illusion. They become fairies to manifest the power of the zodiac cycle, in the center of Shanghai's finance district.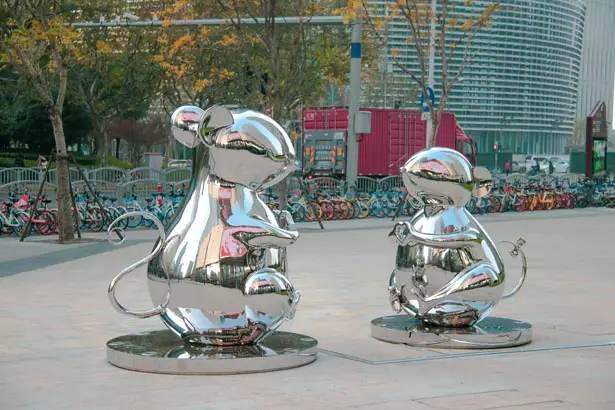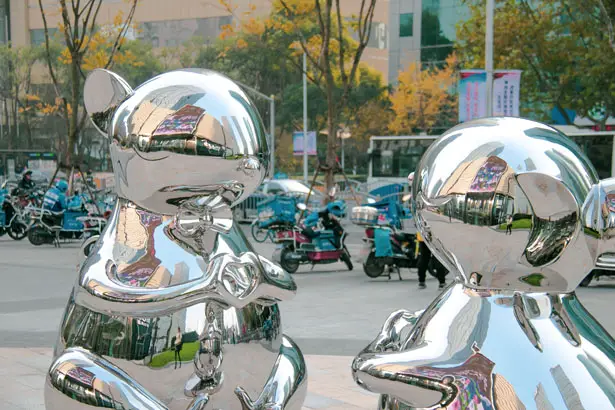 The Rats are alert and intelligent, but when in front of a true love, they become honest and gentle. These lovely infant rats symbolize new beginning, happiness and abundance, and wish people born in the year of the Rat respect each other with love and joy. These two rats are named as Rat 1 (female) and Rat 2 (male), after their Chinese pronunciations, which mean "top 1" and "top 2", with the best wishes for a great new year. Standing face to face, Rat 1 and Rat 2 display hand gestures of two hearts. At this moment, my heart is with you, and will go on forever. The sculptures are installed at the entrance of Gala Mall of Harbour City, Yincheng Rd and Pudong S Rd, Pudong Lujiazhui of Shanghai.
Hongtao Zhou is a Shanghai Oriental Scholar Professor at the College of Design and Innovation (D&I) of Tongii University and Visiting Professor at School of Architecture of the University of Hawaii-Manoa,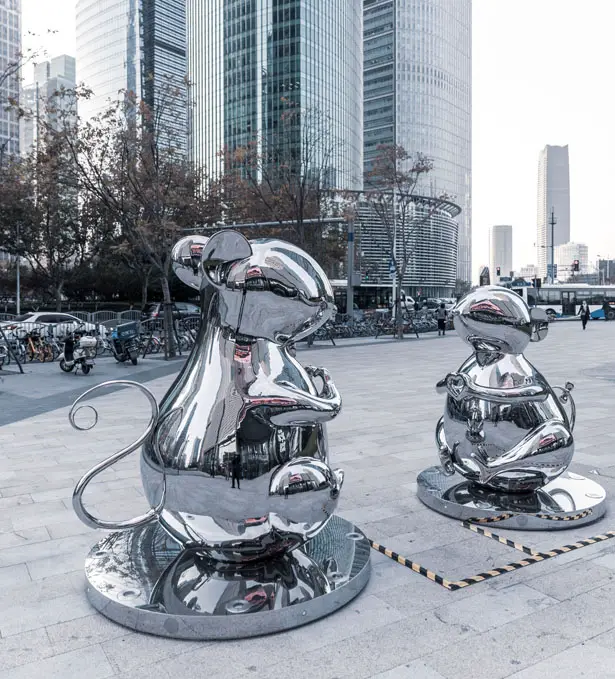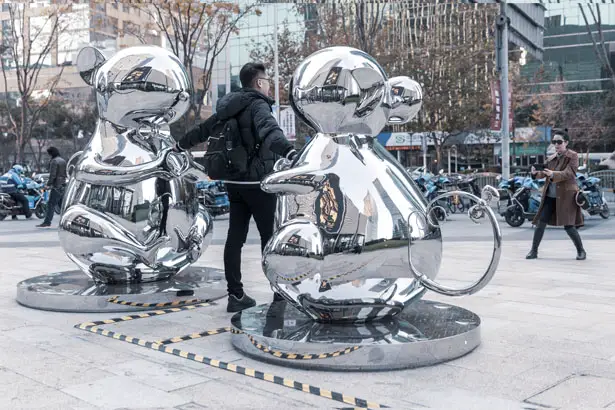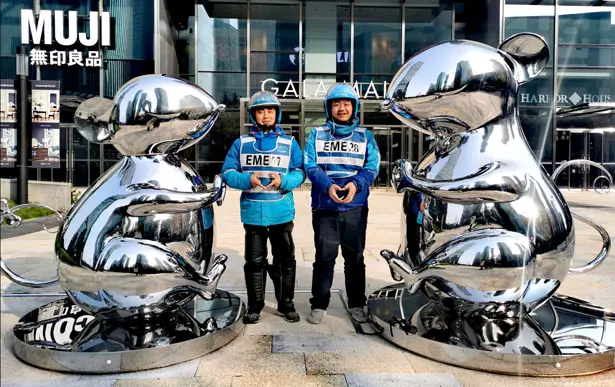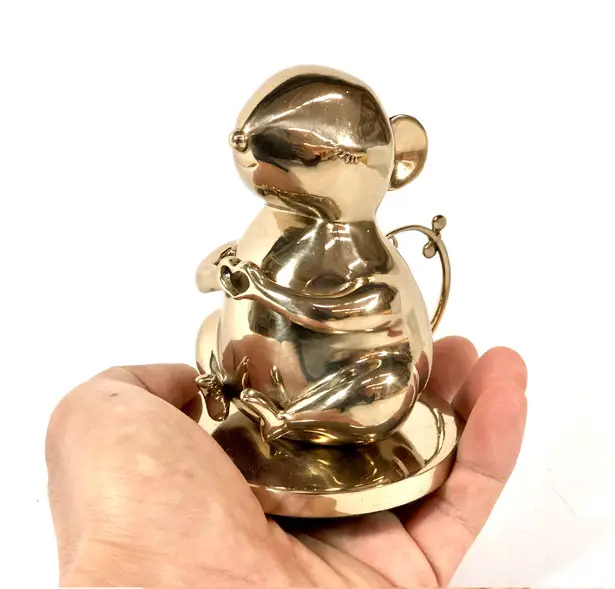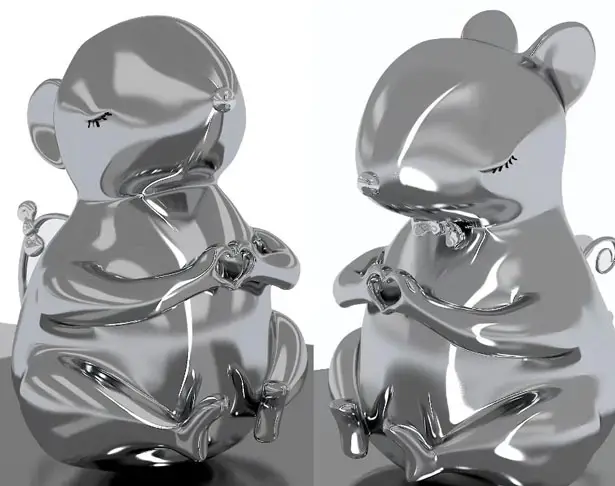 Project Collaboration:
CSSC COMPLEX PROPERTY CO.,LTD / HARBOUR CITY
Tongji University, College of Design and Innovation (D&I) Making Lab/Tongji University Shanghai Institute of Design and Innovation
Design Support:
China National Art Fund
Shanghai Oriental Scholar Distinguished Professorship Project
Re.riddle/Hongtaozhou Studio
My Heart is with You – Rat Team:
Hongtao ZHOU, Guanqing HUA, Ling ZHENG
Fabrication and Installation:
Shanghai SUJING Sculpture Art Co., LTD
*Some of our stories include affiliate links. If you buy something through one of these links, we may earn an affiliate commission.