Still remember about Honda robotic walking rehab? At that time, we didn't have much detail information, but now Honda has made official statement regarding this robotic walking assist device. It's great that Honda tries to extend its areas from cars and motorcycles, but so far we don't jump in joy for their ASIMO Robot. But this…a robotic assist device for disabled individuals, now you're talking…
Available in three sizes, the device uses brushless DC motors powered by lithium ion batteries that allow up to two hours of walking assistance per charge. Honda's Fundamental Technology Research Center will be showcasing the device at the International Trade Fair on Barrier Free Equipments & Rehabilitation for the Elderly & the Disabled, which will be held at Intex Osaka, Friday, April 25 through Sunday, April 27, 2008.
Honda walking assist device is much more compact than similar device such as : rewalk exoskeleton. If this device is working perfectly, not just us, there are going to be a lot of people jump in joy for Honda's breakthrough.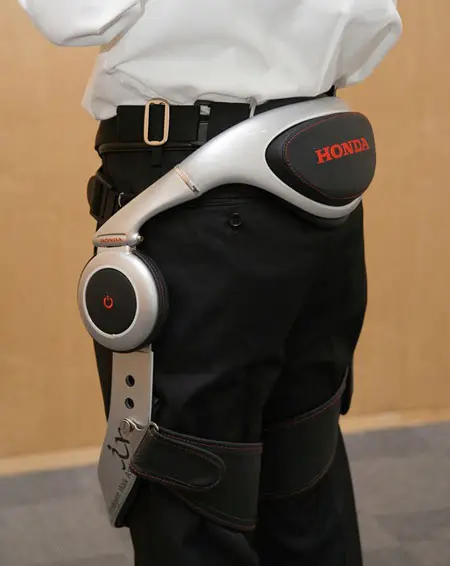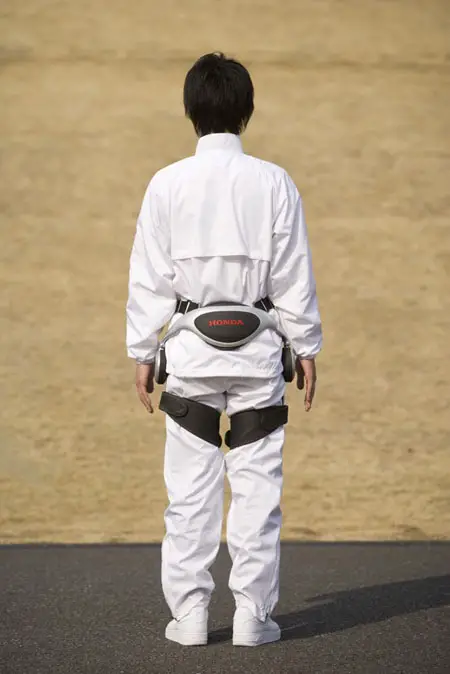 From the website :
Honda began research of a walking assist device in 1999 with a goal to provide more people with the joy of mobility. Currently, the device has entered into the feasibility stage.
The cooperative control technology utilized for this device is a unique Honda innovation achieved through the cumulative study of human walking just as the research and development of technologies was conducted for Honda's advanced humanoid robot, ASIMO. Applying cooperative control based on the information obtained from hip angle sensors, the motors provide optimal assistance based on a command from the control CPU. With this assist, the user's stride will be lengthened compared to the user's normal stride without the device and therefore the ease of walking is achieved.
The compact design of the device was achieved with flat brushless motors and a control system developed by Honda. In addition, a simple design to be worn with a belt around the hip and thigh was employed to help achieve overall weight as light as approximately 2.8kg. As a result, the device reduces the user's load and can be fit to different body shapes.
Note : This device is designed for people who are still capable of walking on their own.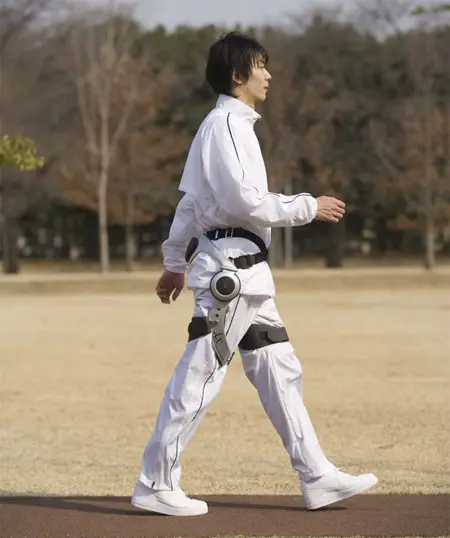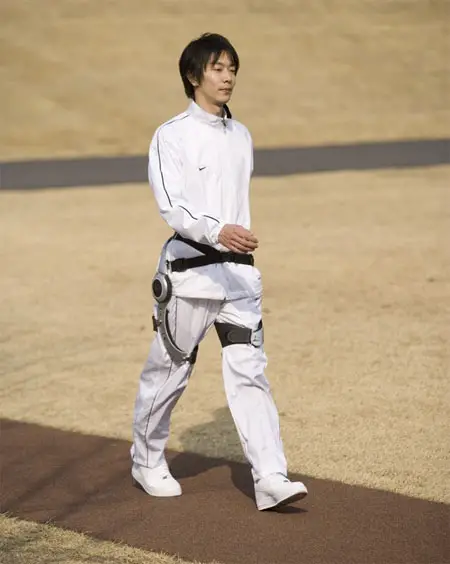 Designer : Honda via AutoBlog
*Some of our stories include affiliate links. If you buy something through one of these links, we may earn an affiliate commission.