Honda has announced its new concept automobiles for the 42nd Tokyo Motor Show 2011 and one of them is Honda Micro Commuter concept. This vehicle is a micro-sized futuristic electric city commuter to provide high accessible form of mobility in the future. Honda booth at this motor show will boast the concept of "What makes people feel good?". Through their phenomenal transportation designs, they'll propose an exciting and fun personal mobility life to people all around the world.
From : Honda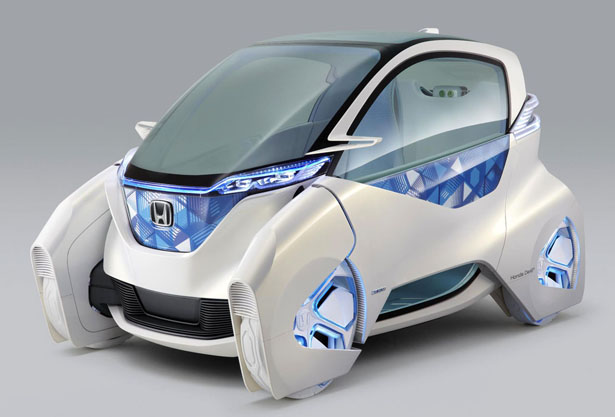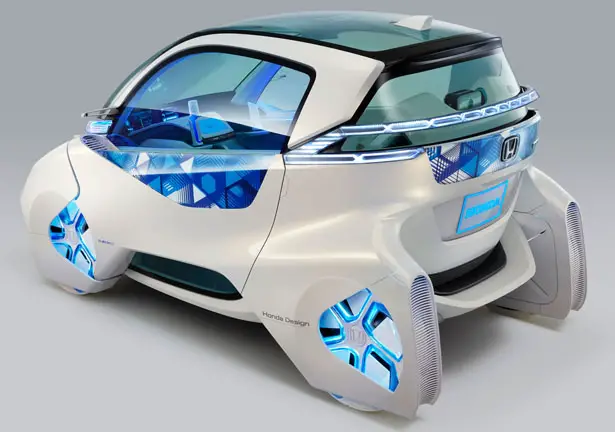 Honda Micro Commuter has been designed to offer the joy of driving and communication between people and mobility. The exterior is equipped with advanced technology to enable each user to enjoy customizing more casually by changing the body panels of this car with cool variety of graphics and colors.
For the interior, say goodbye to steering wheel as Honda replaces the conventional steering wheel with two joysticks. The aquamarine blue light theme provides bright and futuristic atmosphere inside this green vehicle. What we love the most about Honda Micro Commuter concept is the compatibility to load Motor Compo, a two-wheel electric scooter, in the space between the driver's seat and the side door. Thank you to a great collaboration between Honda's motorcycle and automobile R&D centers. The detachable battery of this compact scooter can also be used as a power-source for USB-powered gadget.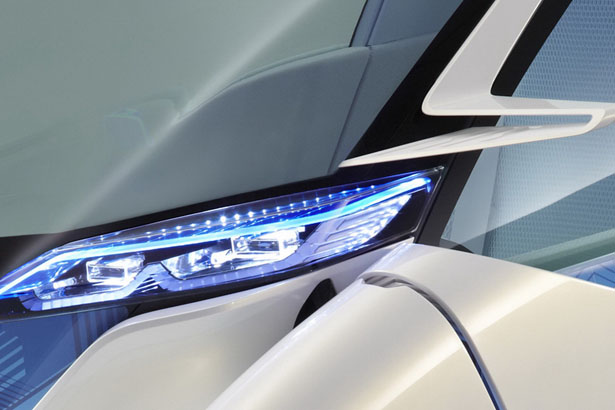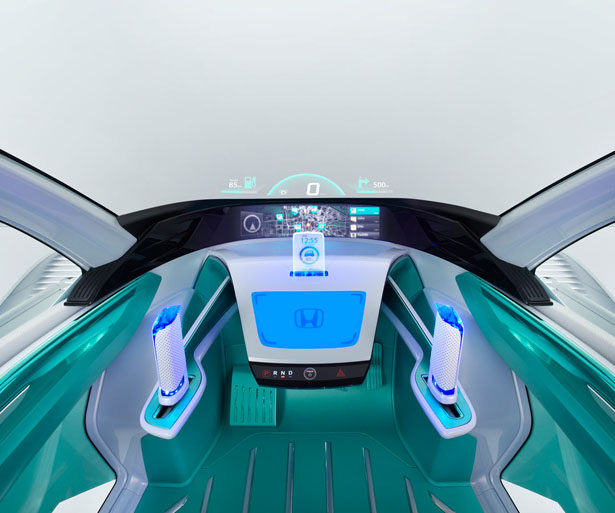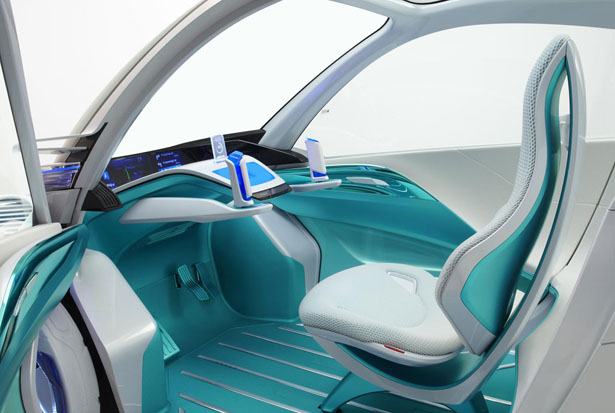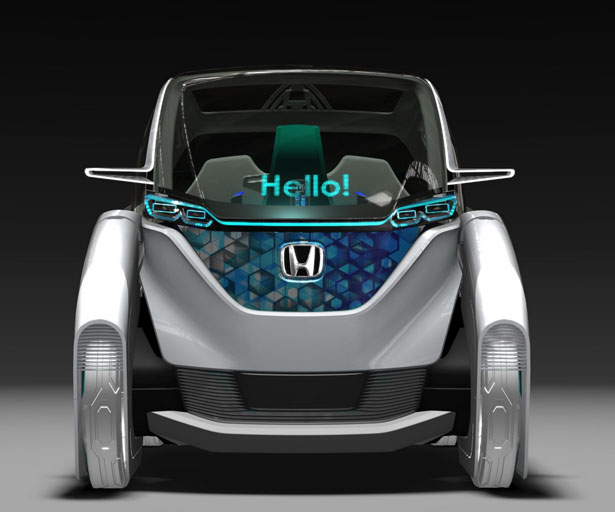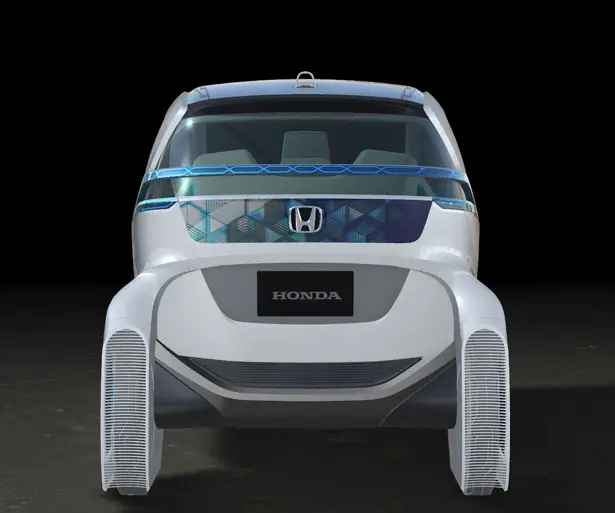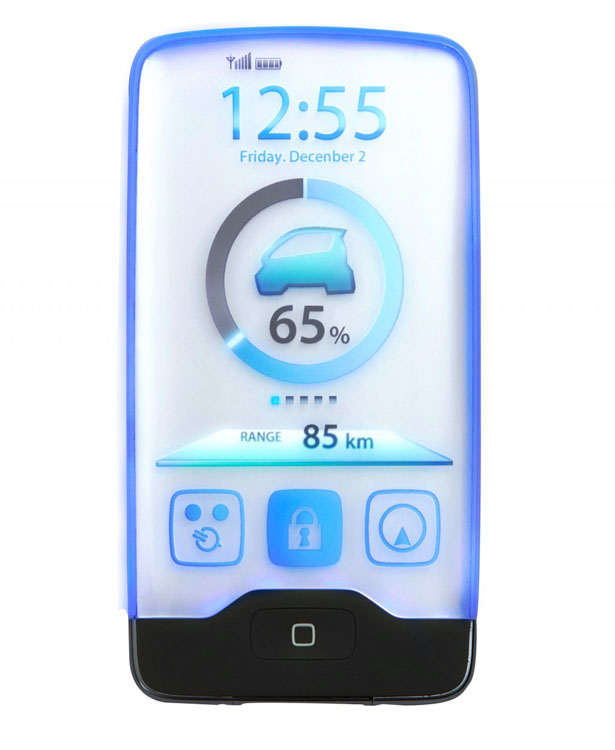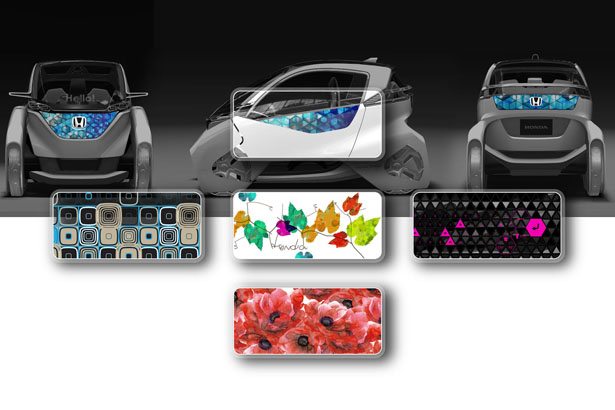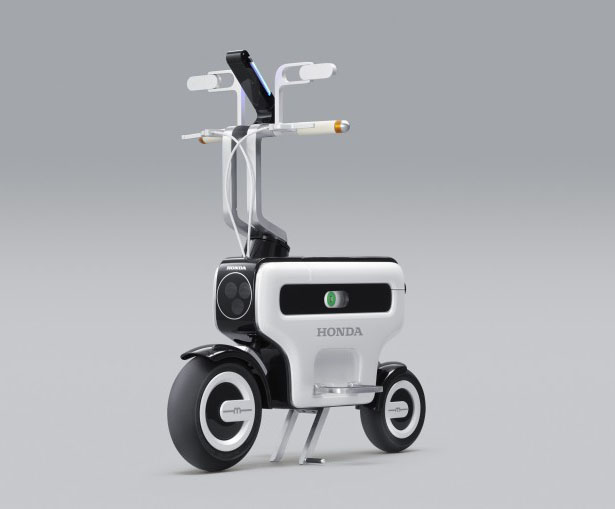 *Some of our stories include affiliate links. If you buy something through one of these links, we may earn an affiliate commission.