When Honda teamed up with Team Dynamics, British Touring Car Championship (BTCC) partner, they have pushed boundaries and develop exceptional piece of machine to mow your land fast. Honda HF2620 Lawn Tractor is believed to be world's fastest lawn mower. The goal was pretty simple and straightforward, that is to design and build amazingly fast mower but still retain the original look and main function. The result is pretty badass machine, it has the capability to reach stunning 130mph in just 4 seconds with an ear splitting roar reaching 130db.
Team Dynamics re-engineered Honda HF2620 Lawn Tractor from scratch, adding all new fabricated chassis which is custom made from 4130 chromoly to bring you strong, safe, yet light platform. The engine used here is 1000cc from Honda VTR Firestorm, also a bespoke suspension and wheels from an ATV. These 2 teams have made great effort to maintain the original look of a mower, cutter deck in fiber glass, grass bag, high capacity oil cooler, and a secondary water cooling radiator. There are 2 electric motors on the cutter deck which boasts 3mm steel cutting cable at astonishing 4000rpm. Weighing in just about 140kgm, this mower is able to cut grass at around 15mph.
From : Honda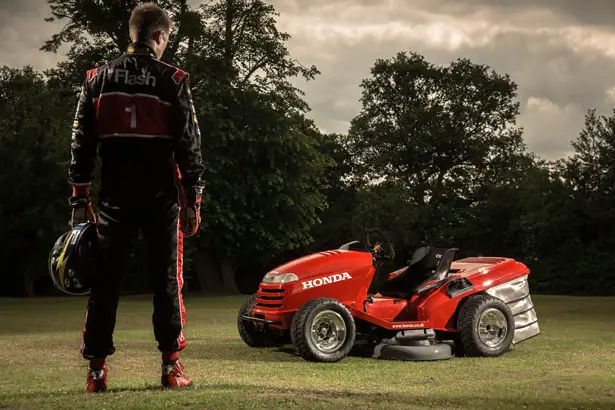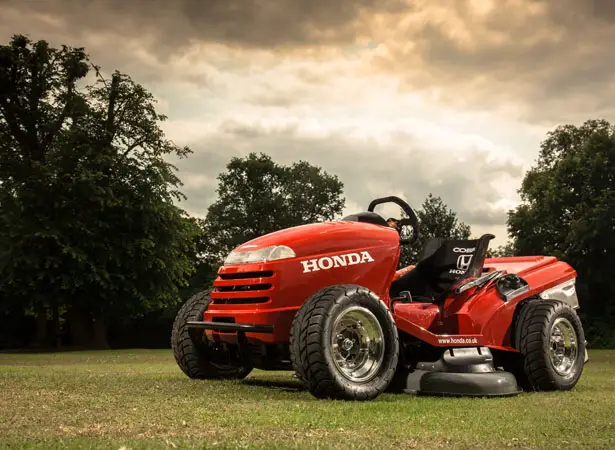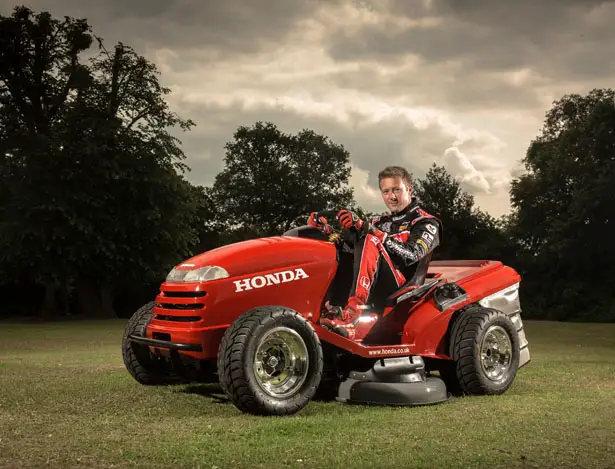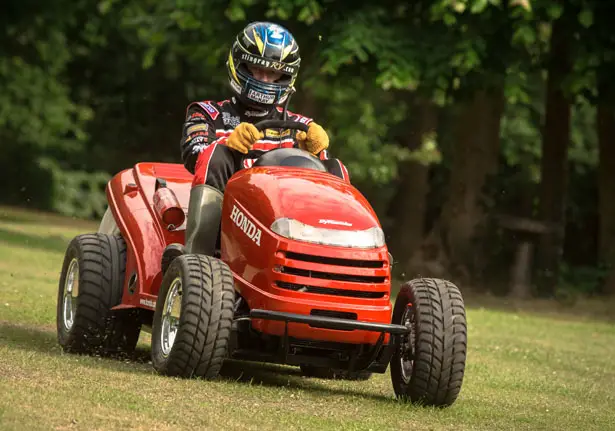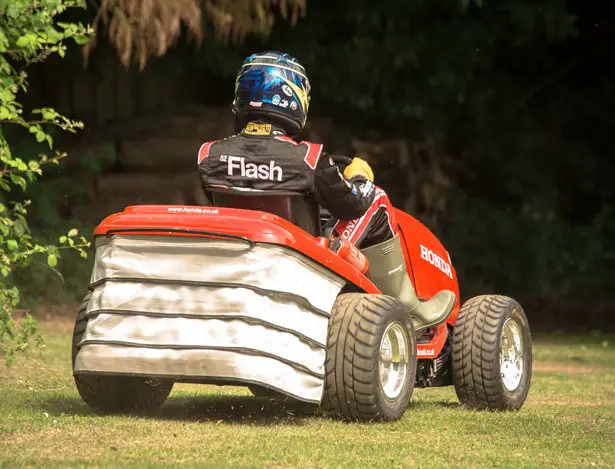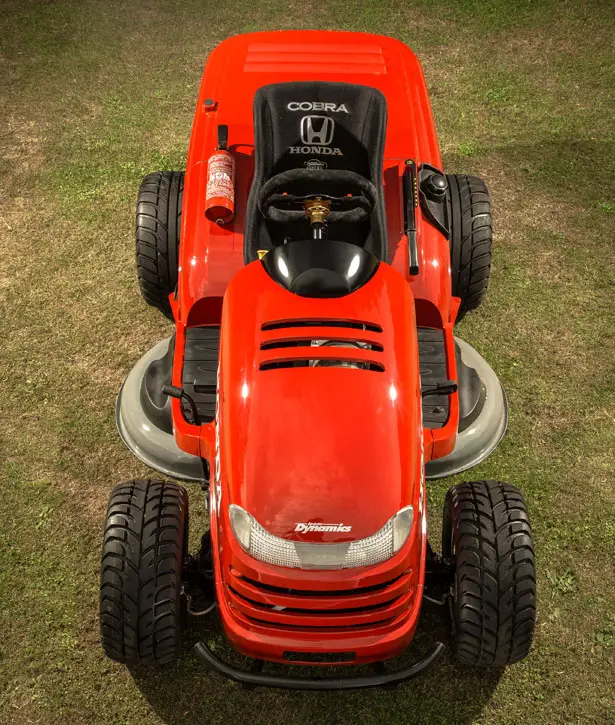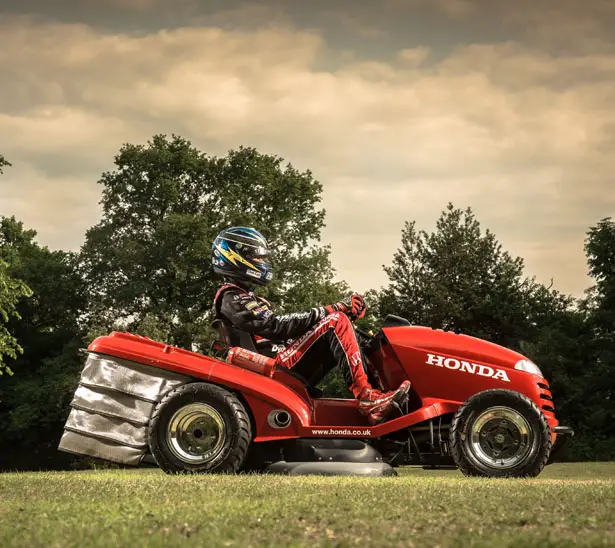 *Some of our stories include affiliate links. If you buy something through one of these links, we may earn an affiliate commission.