Drone technology has become rapidly popular nowadays, it is adopted by many large corporations for different kind of things, from fast delivery, aerial mapping, to filmmaking. Hive is a conceptual project about unique infrastructure to meet emerging demand for incorporating advanced Drone technology into daily life in New York City.
These small flying robots might be an ordinary part of future everyday life. There's high demand for high-sped drone delivery and it is highly possible to increase continuously in the upcoming years.
Designers : Hadeel Ayed Mohammad, Yifeng Zhao, and Chengda Zhu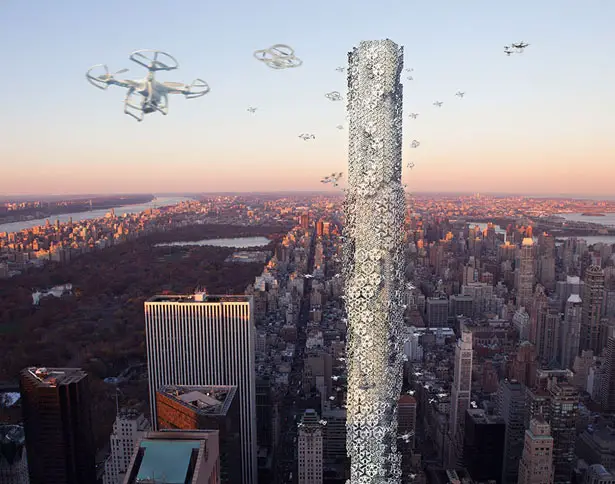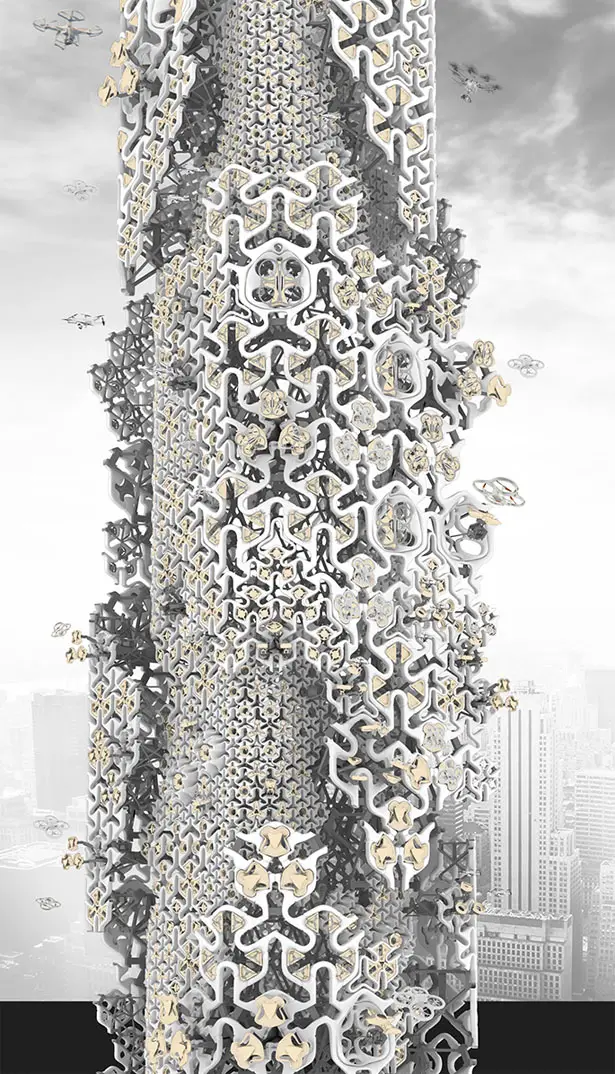 This project is a proposal as an alternative asset argument for the usage of the land on 432 Park Avenue. Hive is a central control terminal that hosts docking and charging stations for both personal and commercial drones, right in the center of Manhattan. It means that drones would have centrally controlled station, this concept would be more appealing to the legislative sector as it answers to the concerns about regulating drone traffic.
Modules on the façade have been designed to accommodate 9 different types of drones, they can be categorized by shape and scale of their landing fixtures. The different sizes and geometry of the drone paired with different size and geometry of the module give a variety in configurations. In order to provide a safe landing environment, this tower features a mechanism for drones to dock horizontally onto their corresponding platforms, of course with the fitting shape and scale. The platform with docked drones can be flipped vertically to be in parallel with the tower façade. So basically, the façade would be constantly animated as the platform flip outwards and backwards to nest back into it, creating a very cool animation.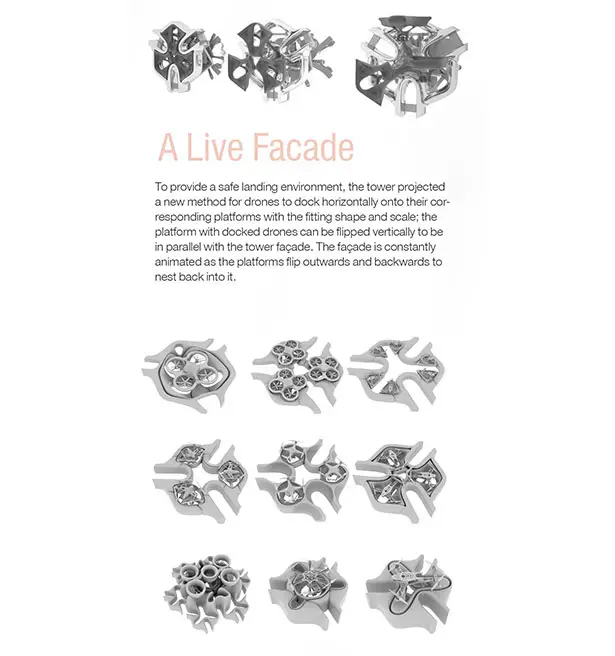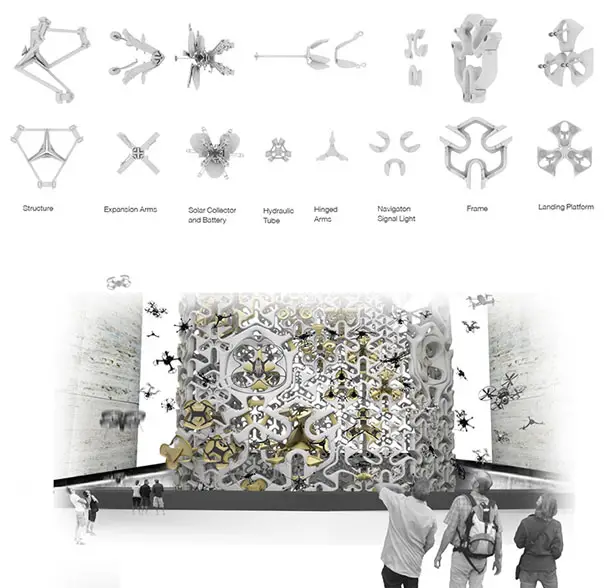 *Some of our stories include affiliate links. If you buy something through one of these links, we may earn an affiliate commission.