MIT Media Lab has unveiled a full scale version of future Hiriko stackable electric citycar at the European Unioin Commission headquarters on January 24, 2012. This car is commercialized by a group of automotive suppliers in the Basque region of Spain based on the concepts developed by MIT Media Lab CityCar, a folding chassis that occupies only small footprint when parked, the ability to spin on its axis, drive by wire control, front entry and egress, robot wheels with integrated electric drive motor, suspension and braking. MIT Media Lab has teamed up with Denokinn, an industrial sponsor from Vitoria, Spain, to do in depth research for Hiriko design and technology to make it possible to be commercialized by the industry.
Designer : MIT Media Lab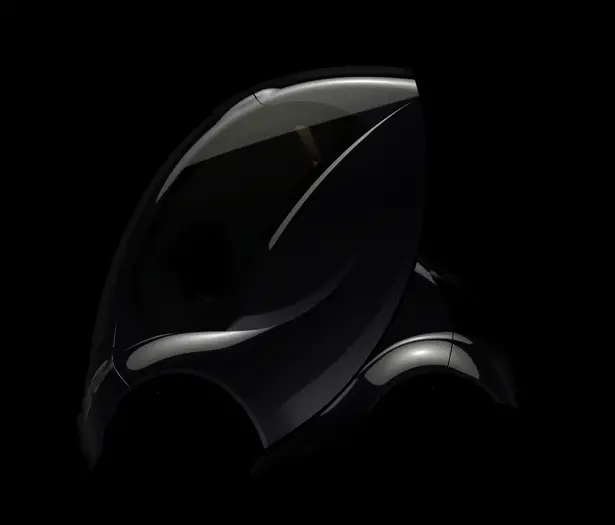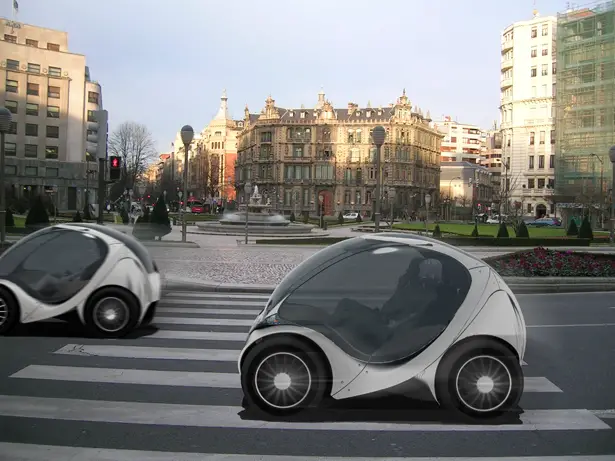 At first sight, it reminds us to
BRB Evolution concept folding car by Daniel Bailey
but this citycar design is simpler while still elevates your riding experience.
Hiriko stackable electric citycar
is a two-passenger vehicle with capability to fold to minimize its parking footprint. Utilizing innovative technology called Robot Wheels, these Robot Wheel modules are controlled electronically using by-wire systems and attached to four corners of the foldable chassis. In this way, each Robot Wheel can be independently controlled to make it possible to execute tight maneuvers which are definitely helpful when you drive this vehicle in cities.
This electric vehicle also eliminates traditional drivetrain elements such as transmission, gasoline engine and gearboxes, freeing up some space for folding linkages. When Hiriko folded, there are 3 Hiriko stackable electric citycars that can fit one traditional parking space, pretty efficient parking solution we must say, especially in crowded cities. Using the latest lithium-ion battery technologies developed by the industry, this CityCar can go over 100km in one charge.
Hiriko stackable electric citycar could be our future of urban mobility, it provides great solutions to mobility issues especially in crowded cities.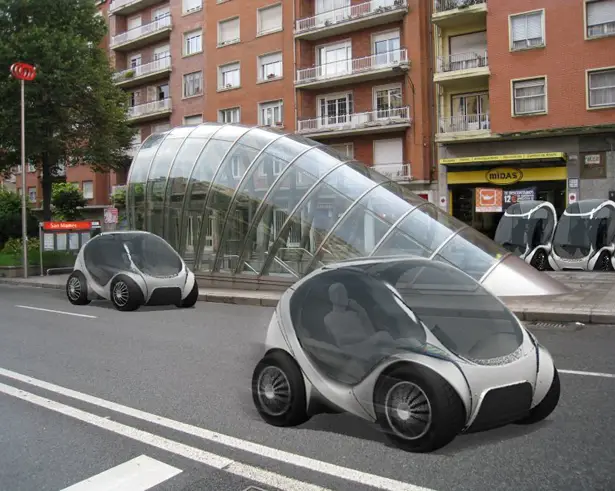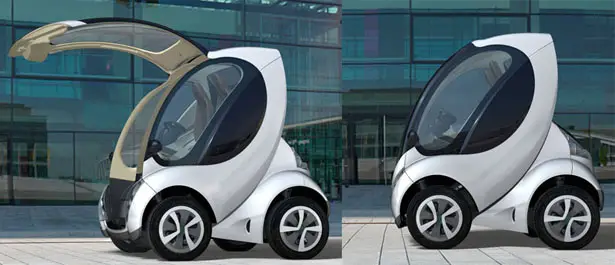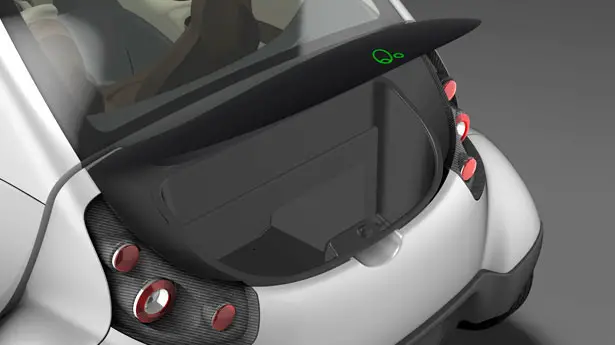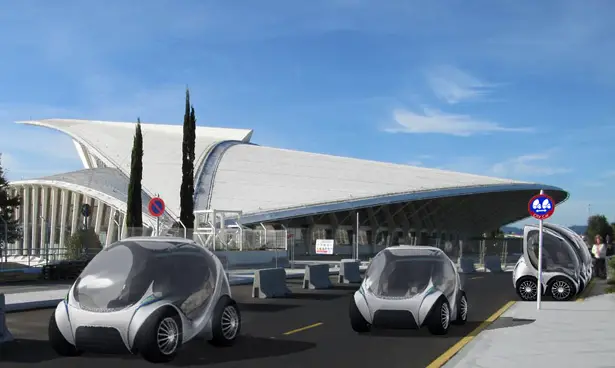 *Some of our stories include affiliate links. If you buy something through one of these links, we may earn an affiliate commission.