Hexcell concept watch was clearly inspired by natural hexagon shaped structures which usually can be found in nature. The main watch face actually consists of a single LCD display but divided into smaller hexagon shapes by a rubber like cover. In this way, user can insert small modules or cells in hexagon shaped area and compose custom time display as they like. The current model here uses extruded aluminum body with small hexagon cells.
The time is displayed in the way you like it to be. Each individual display plays important part to decorate your watch, you can purchase the cell separately or as a kit. This means you can choose to purchase additional hexagon display for different function such as world times, date, am/pm, and many more. User can sync each hexagon display via a small cable.
Designer : Peter Fletcher for [Tokyoflash]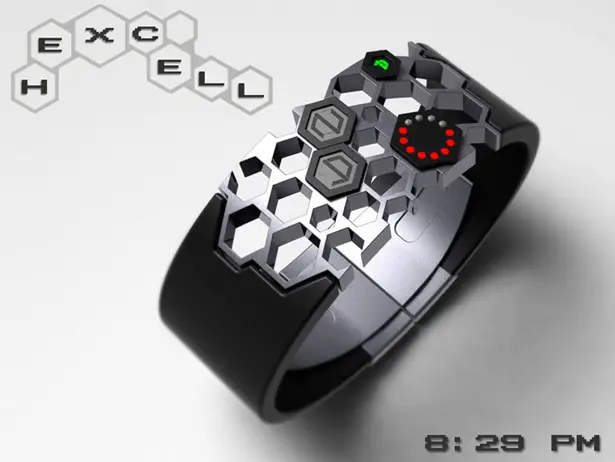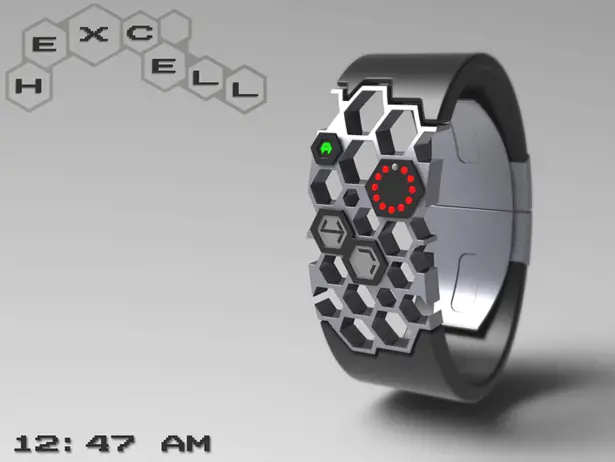 Hexcell concept watch is a universal watch, user can decorate it to look feminine or masculine, depending on the selected modules. The customization feature allows each watch to look as unique as the wearer.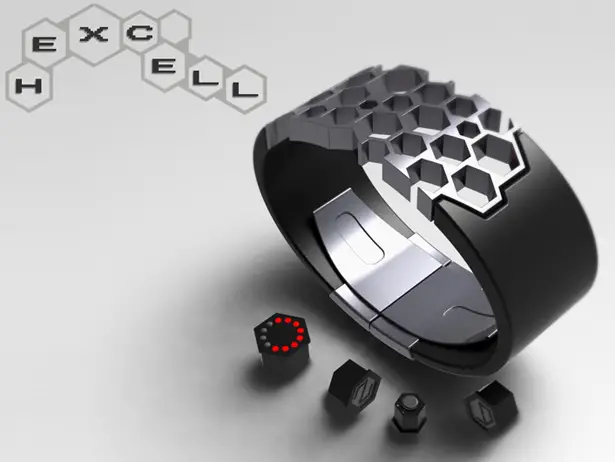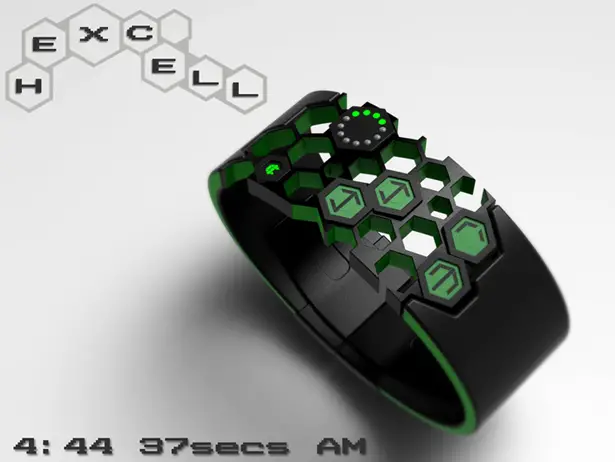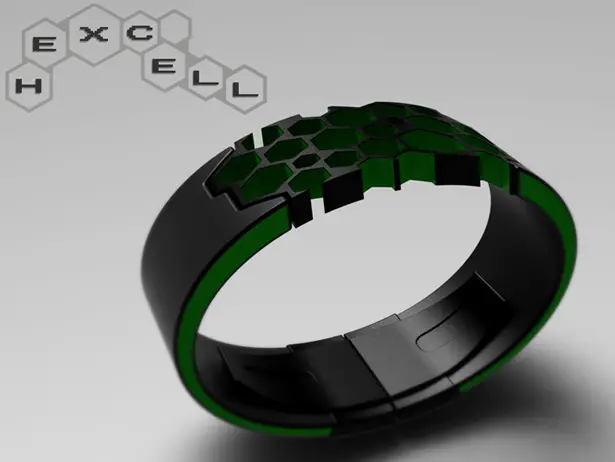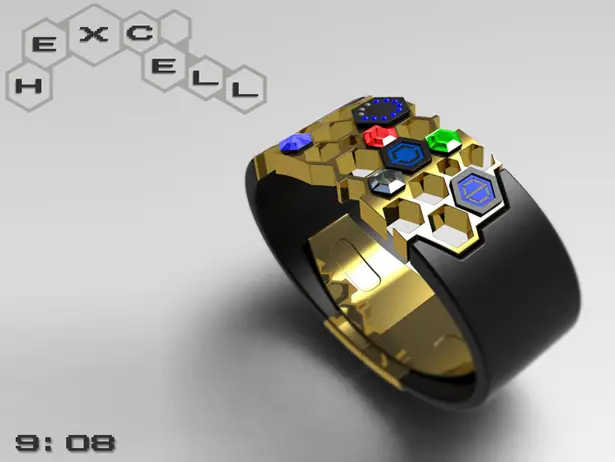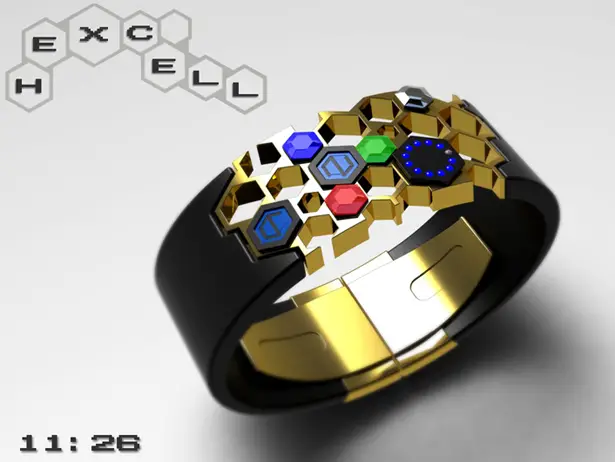 *Some of our stories include affiliate links. If you buy something through one of these links, we may earn an affiliate commission.