From Toronto with Love, Helix Folding Bike is claimed to be world's best folding bicycle that you can own. This bike folds down to the size of its wheel, it's small, light, safe, and easy to use compared to other folding bikes in the market. When you park your bike to ride train or bus, it might get stolen or vandalized, bike is a great urban vehicle that unfortunately not easy to live with due to its size.
Nowadays, we can see that people use folding bikes to answer they need for space, however, these bikes come with their own compromises. Some of them have small wheels or compromised geometry that makes riding is not an enjoyable experience. Helix wants to change those problems with its latest bike design.
Update : You can pre-order this bike now, it looks like there are many people interested with this project.
Designer : Peter Boutakis [Pre-Order]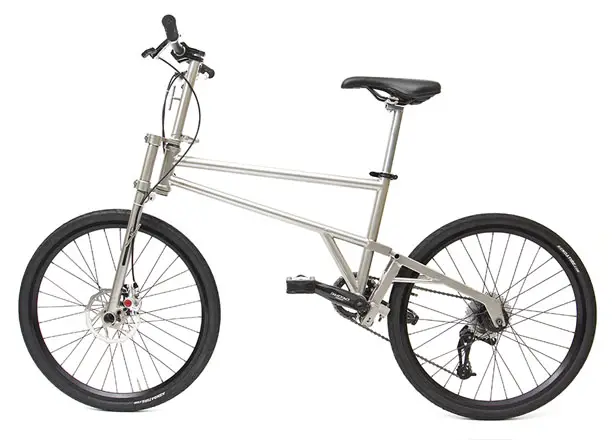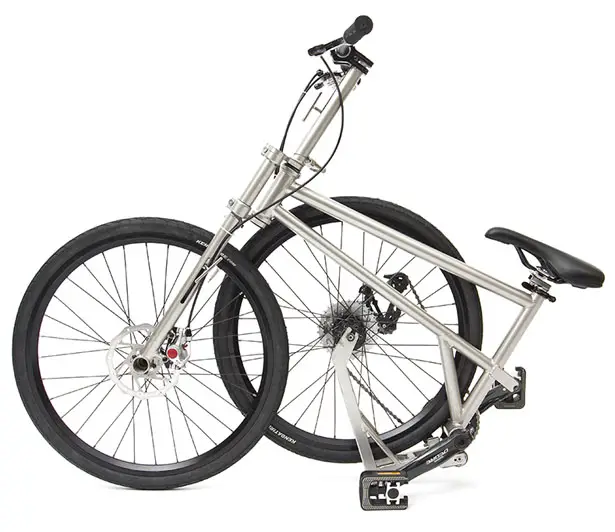 Helix folding bike has wheels pivot on helical hinges to allow the front and rear wheels to be folded next to the frame, between the cranks. It's been designed to use the space as efficient as possible. Not only this bike is small in width and height, but also depth, it measures 25-inch x 23-inch x 9-inch. The material also helps with the weight (21lbs or 9.5kg), it is constructed of Titanium, lightweight, durable, and corrosion resistant.
From the very start, this bike has been designed with focus on safety, it uses industry patent pending pass-through locks to ensure the front fork and stem lock in place. The locks are spring loaded to make sure they don't wear out over the lifespan of the bike. You can easily fold this bike in any order without having to rotate the pedals, thanks to helical pivots, folding is easy breeze.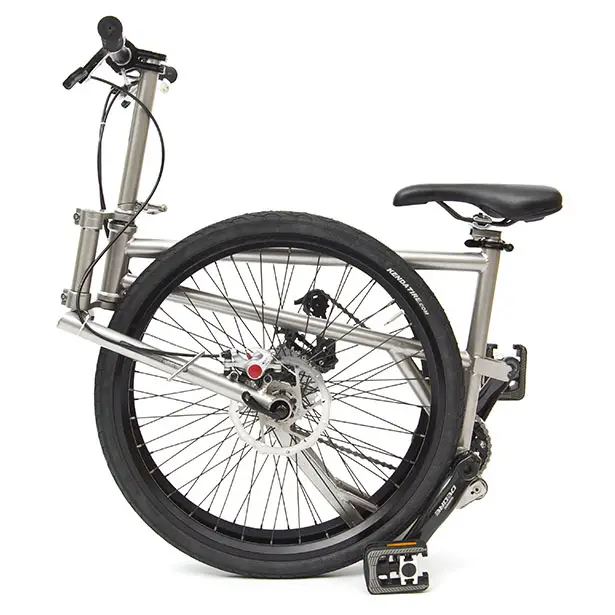 *Some of our stories include affiliate links. If you buy something through one of these links, we may earn an affiliate commission.