Helios is a grill with the energy-efficiency of a solar oven. It stores upright to keep a small footprint and easily cantilevers open and locks in place, when you are ready to cook. In order to maximize safety, Helios is designed so that the reflective solar dish is pointed away from you while cooking. If the time of day or weather is not appropriate for solar grilling, it features a retractable plug, stored in the base, as an alternative energy source. Helios utilizes a reflective parabolic dish to focus sunlight onto a solar receptor, transforming it into usable energy. The energy travels from the parabolic dish to the grilling platform and heats a coil in order to cook food. Green and Healthy with Helios grill.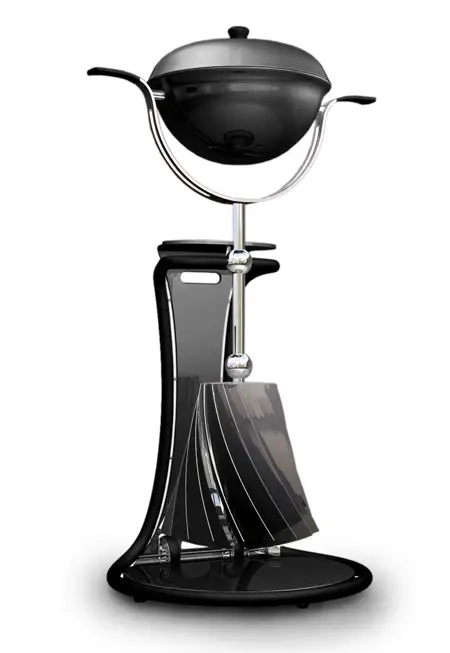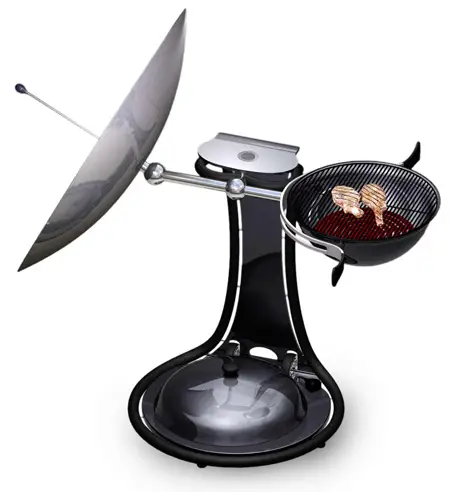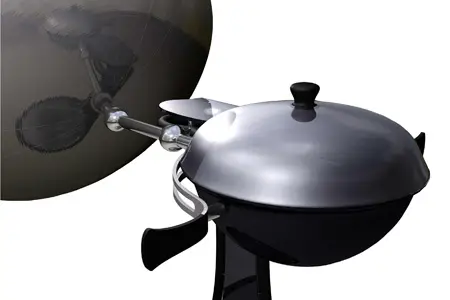 Designer : Sean McGreevy
*Some of our stories include affiliate links. If you buy something through one of these links, we may earn an affiliate commission.