At first sight, you might think that this tumbler has a nipple. Well, actually it's an indicator of the beverage temperature in it. Heartea (from the words heart + tea or hearty) is an interactive tumbler that shows you the temperature of your drink from the bulging part of its body. When you touch this part, it will be illuminated with blue or red or orange light telling you the temperature of your drink and at the same time, giving you information about the best time to take a sip. It throbs softly and emotionally just like human's heartbeat, symbolizing a humane heart sharing and loving each other. There's magnetic coin at the bottom where you can write a love message with someone whom you share this tumbler with. This product has been designed for Nanum Project where all profits are going to be donated to provide educational scholarships for impoverished children.
Designer : Sangmin Bae of ID+IM Design Lab. KAIST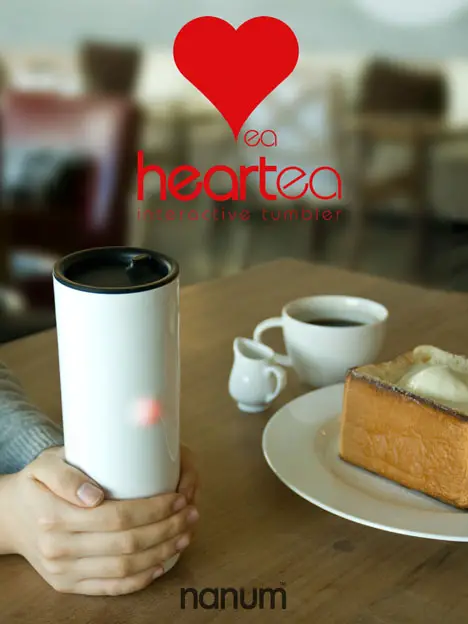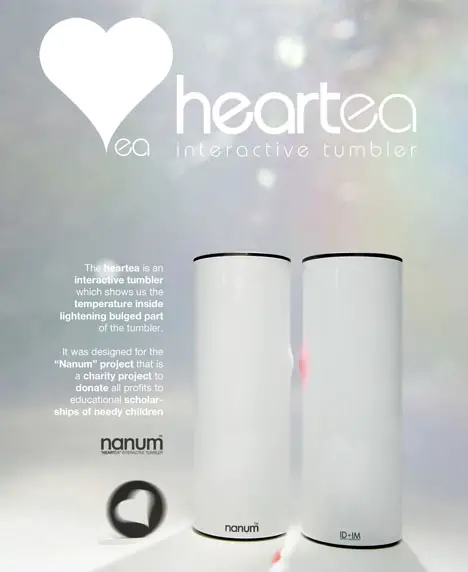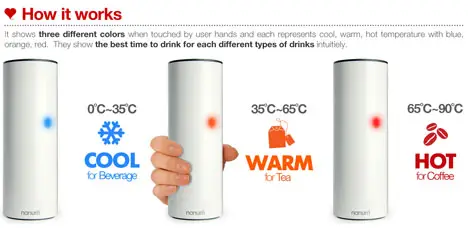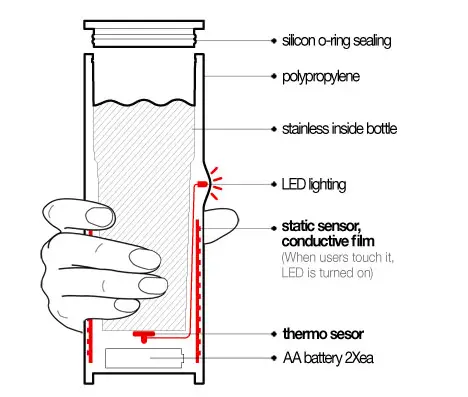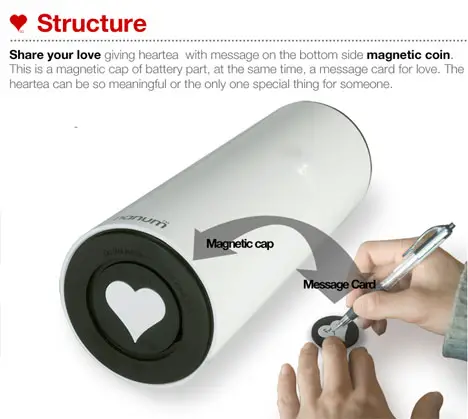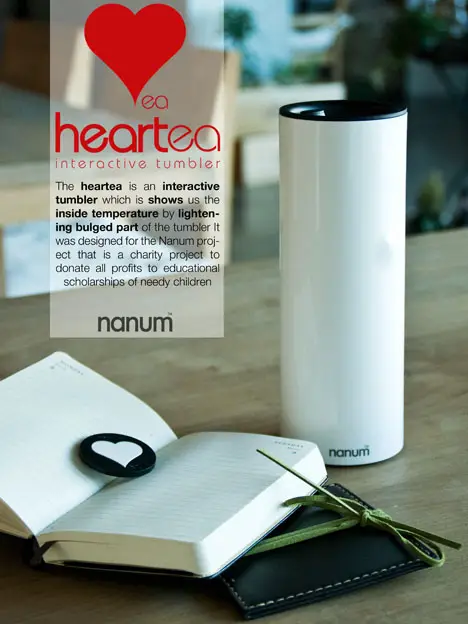 *Some of our stories include affiliate links. If you buy something through one of these links, we may earn an affiliate commission.