Rethinking public outdoor gyms, Alastair Warren has come up with Health Loop. Public outdoor gyms are actually gaining popularity by days but still avoided by many. Health Loop offers a set of gym equipment that features simple, light-hearted, yet slightly curious design, perfect for dense urban areas. It has a water fountain, a stretching station, and signage at the entrance, the overall appearance invites passers-by to stop for a moment, observe, and maybe, just maybe, consider using it.
This project was born out of the global need to be more physically active. Nowadays, our physical inactivity is a bit alarming where children born today in many developed/developing countries are expected to die 5 years younger than their parents due to the lack of physical activity. Even though outdoor gyms are implemented worldwide, unfortunately, they are unused by inactive people, due to 3 reasons: intimidation, lack of understanding, and a lack of enjoyment. Health Loop offers easy steps forward for these people in their fitness, it has 6 pairs of stations that have been designed to be approachable, understandable, and fun.
Designer : Alastair Warren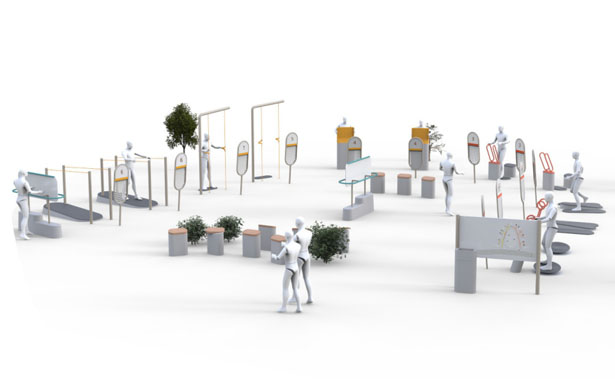 The first step is to eliminate the intimidation, as this is a huge barrier for people who don't consider themselves to be in good shape. The balance station is nearest the entrance, the design pokes curiosity, at closer look, people can find a friendly sign and handles that want to be held. By stepping on the board, the sign comes to life: "Lean right", "Lean left", "Accuracy!", and after 90 seconds, it will display "Top Work!".
All this outdoor gym equipment have been designed to be less intimidating, there are no pull-up bars, jumping blocks, or heavy weights. All difficulty settings are concealed, by using interactive display, every user's attention is intentionally kept on themselves. Since Health Loop only has 6 stations with simple and clear instructions through a digital screen, it would be really approachable for all people. Each station is designed to give you short game-like challenges, thus, making the exercises interesting and fun.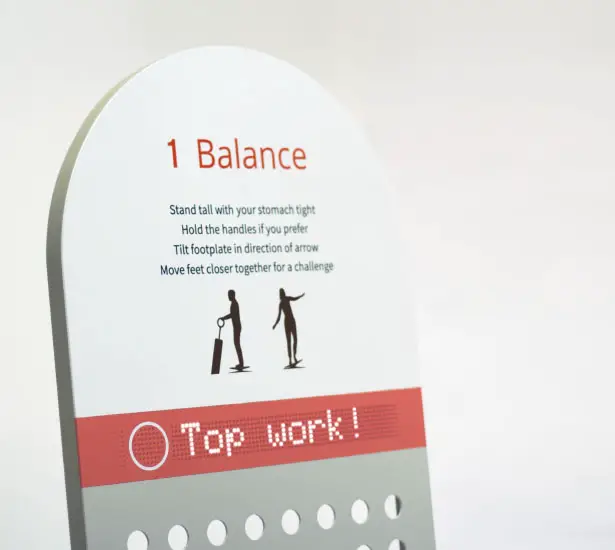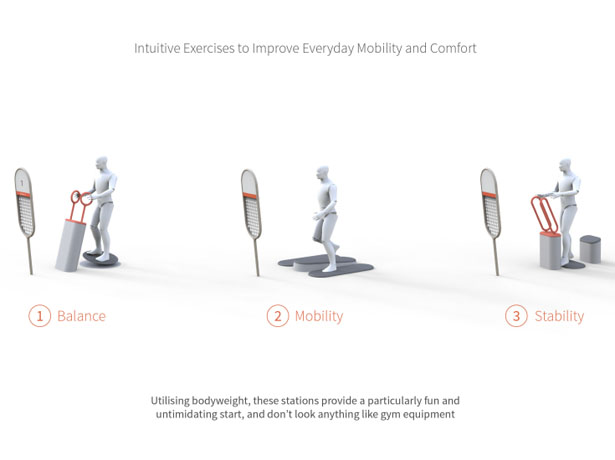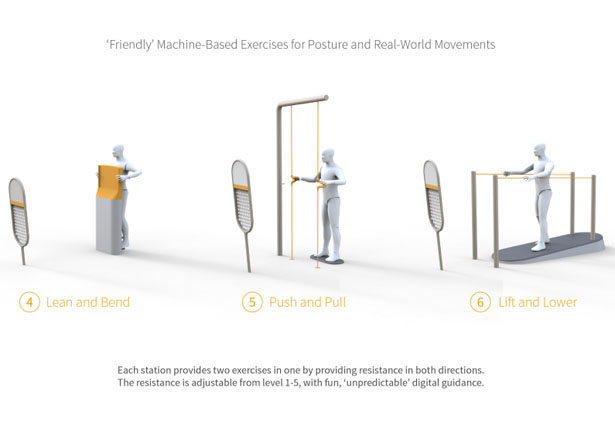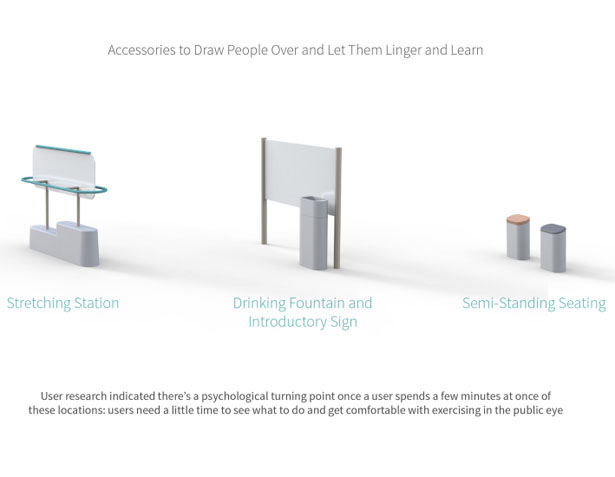 *Some of our stories include affiliate links. If you buy something through one of these links, we may earn an affiliate commission.