FortuneHanebrink has designed, engineered, and handcrafted HANEBRINK electric all-terrain vehicles for all of you who have great sense of adventure. Whether you are interested in off-road travel, trail riding, bike commuting, or utilizing low-gear towing and hauling, this bike provides you the dynamic and comfortable riding experience. This vehicle is the confluence of ingenuity, ecology, and luxury. A smooth and dynamic commuter vehicle. The HANEBRINK Electric All-Terrain Vehicle is the evolution of the original, revolutionary HANEBRINK design, combining state-of-the art green technology with an on-demand hybrid electric system and the latest in bicycle technology. It's been designed with 600 watt motor powers, it has the power to speeds up to 20 mph, just in case you want to go faster, just start pedaling.
From : FortuneHanebrink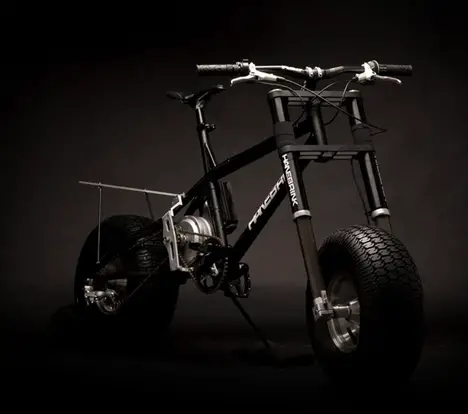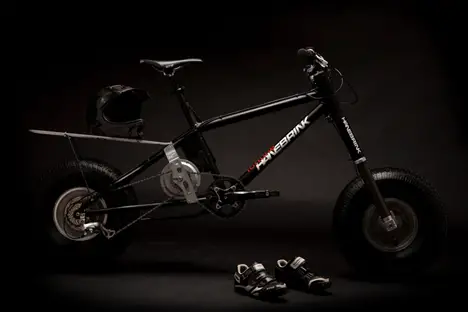 Three design features help the HANEBRINK achieve outstanding on and off-road performance.
The widest tires in the industry. The 20 x 8 inch tires radically increase the surface area where rubber meets road for enhanced stability at all speeds, added traction on rough terrain, and unprecedented float on sand and snow.
A mid-mounted, bracket supported motor optimizes the vehicle's center of gravity beneath the rider and enables tight turns, rapid weight shifting, and provides more stability.
14 speed gearing tuned for a wide variety of surfaces, grades, and utility applications including a low range capable of carrying up to 300 pounds of bulky cargo up steep terrain or deep into inaccessible areas.
With a single Lithium ion battery (LiFePO4), the HANEBRINK has a one hour run time and three hour recharge. For longer excursions, the rear rack can be fitted with up to five lithium ion batteries, a run time of over 5 hours and more than 100 miles of riding. The wide rear rack is standard HANEBRINK equipment and can hold up to 100 pounds of cargo.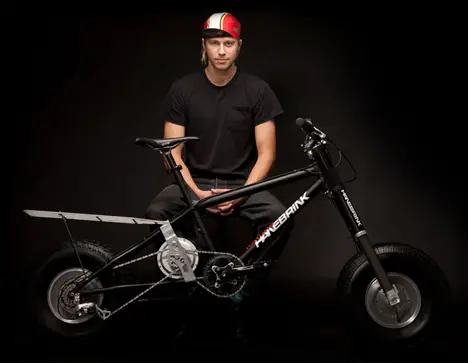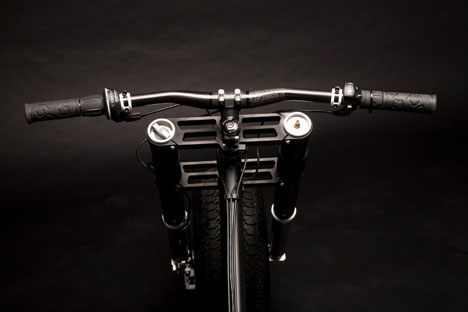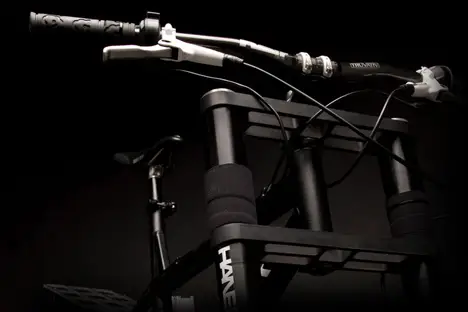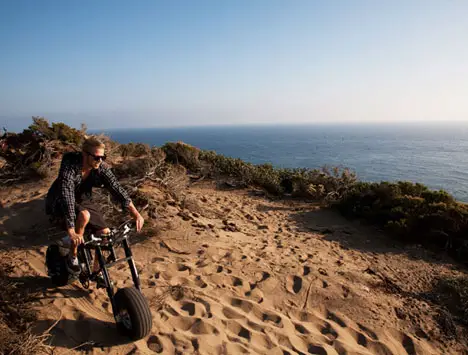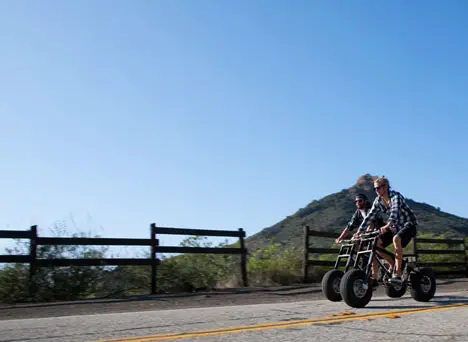 *Some of our stories include affiliate links. If you buy something through one of these links, we may earn an affiliate commission.