Coming from an Australian new startup company, HaloFalls is a 3-in-1 water fountain that improves your well being as modern city dwellers. Well, this water fountain décor is first of its kind, it's a multifaceted home décor and lifestyle item, it provides you with calming water fountain, Bluetooth speaker system, and soft ambient room lamp. You can have all of these functions in one, beautiful product.
This device has been designed to uplift the ambiance in any space, creating a relaxing atmosphere through the sound of trickling water, soft light, and your favorite music. The sound of trickling water itself creates therapeutic sounds of nature, it does everything while sitting elegantly on the desk next to you. [Pre-Order]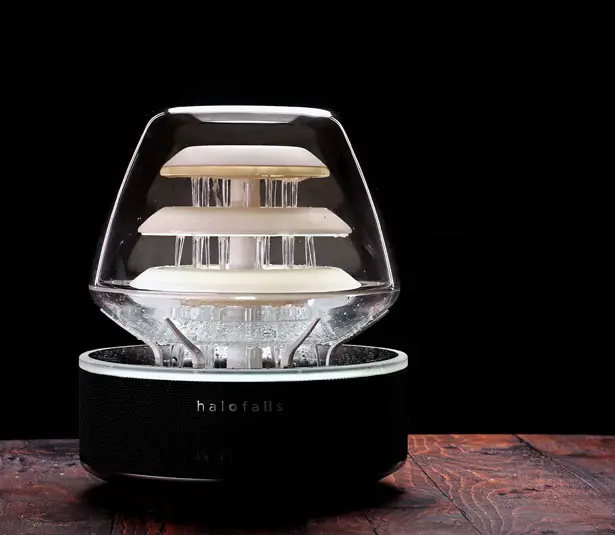 Living in a big city, trying to find peaceful, nature elements can be difficult. Some people use plants or grow mini garden to add a bit of nature touch in their space. HaloFalls creates an oasis of calm wherever you place it, you don't even have to step outside your house/apartment, this beautiful device offers an area where you can refresh and rejuvenate your mind.
Those three-level water fountain creates nature, healing sounds indoors. The design makes sure it is spill-resistant and its motor is engineered to be silent. The 360-degree surround ambient light is a customizable mood lighting with eco-friendly LED bulbs. The high quality Bluetooth dual speaker system delivers premium sound that competes well with other popular smart speakers on market today. [Pre-Order]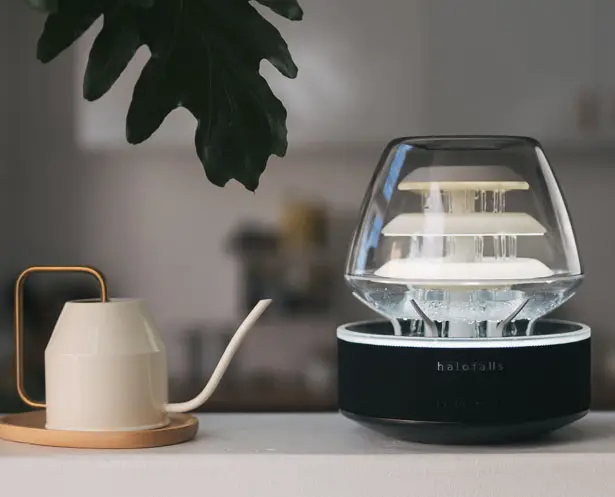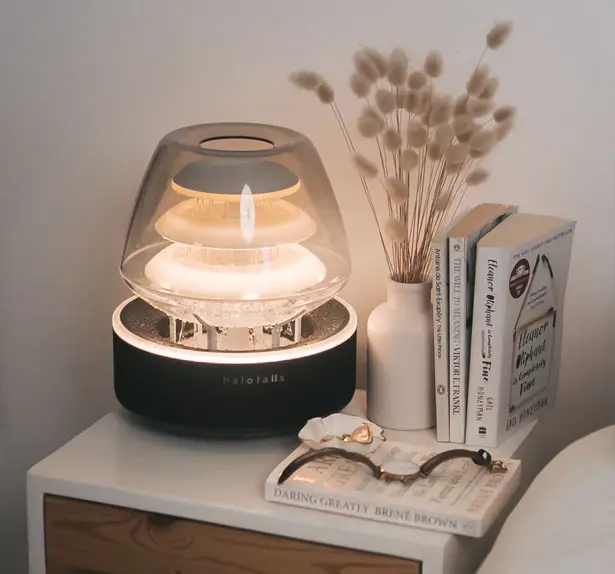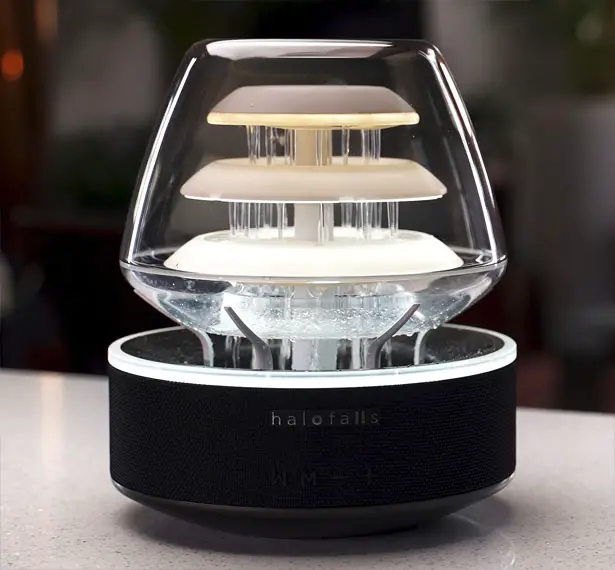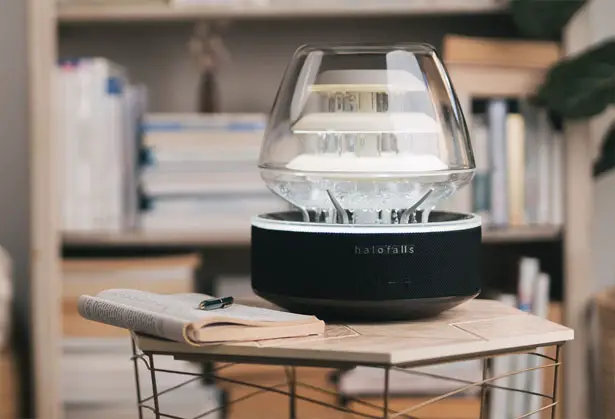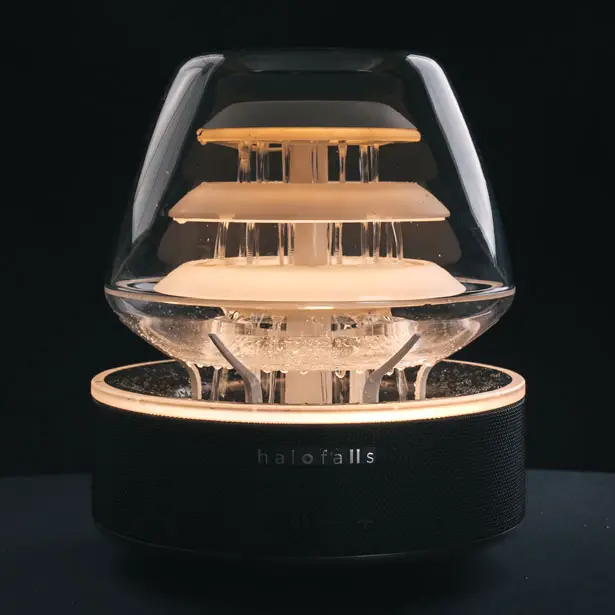 *Some of our stories include affiliate links. If you buy something through one of these links, we may earn an affiliate commission.