Hability was born from the need to combine a careful analysis of the needs of the disabled with the creation of a kitchen that is not merely accessible but also aesthetically pleasant and accurate in every detail. The collaboration between architect Marco Miscioscia, a designer attentive to the world of the disabled, and Valcucine, a company that has made the philosophy of beauty its motto, has resulted in the creation of this industrial product that can be utilized just as well by people with no handicap as by the disabled, without the kitchen labeling the person as is often the case with similar projects.
Easy Food is a system in stainless steel for the kitchen, designed to reduce work during food preparation. It is extremely innovative in terms of ergonomics, safety and technical solutions and has been designed to be very accessible to the advantage of anyone using the kitchen. The stainless steel top has been made from a single mould. This technology avoids welding and built-in elements that would increase costs and imperfections.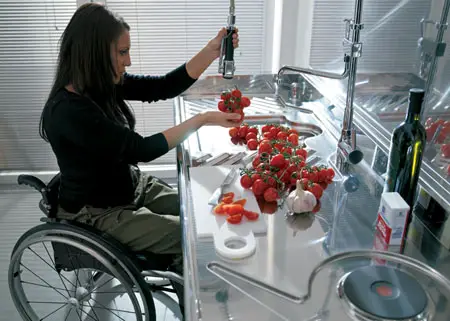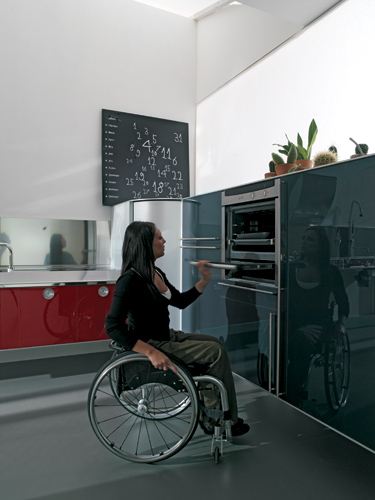 Food is prepared, chopped, cooked and drained from the same workstation. All this without moving pots and pans. A self-cleaning system makes the water flow away from the user, conveying it directly to the service sink. The top can be fitted with dish-drainer racks and removable and transportable sinks.
This worktop has been completed by Valcucine by adding wall-hung units, corner units with accessories that are completely accessible even by someone on a wheelchair, and by the Libera hood in stainless steel and curved tempered glass that is perfect for any ergonomic solution and the top-notch of Valcucine design.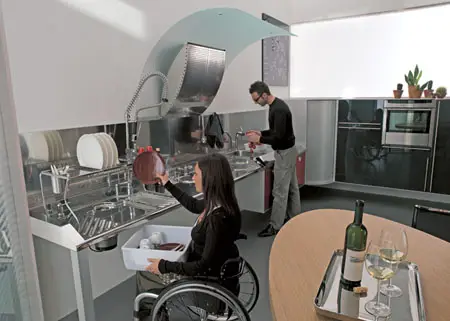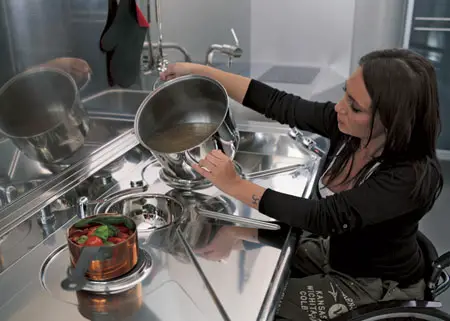 Designer : Marco Miscioscia via Dom ShowRooms via HomeTone
*Some of our stories include affiliate links. If you buy something through one of these links, we may earn an affiliate commission.