Celebrating National Fried Chicken Day, you might be welcomed by Colonel Harland Sanders when you use drive-thru to order. Except that, it's not real Colonel Sanders, but the creepy version of him, H.A.R.L.A.N.D. (Human Assisted Robotic Linguistic Animatronic Networked Device). Yes, it's a smart robot that uses AI, speech recognition, and text to speech techniques to transform KFC drive-thru operator's voice into the famous, unmistakable drawl of Colonel Sanders. Well, the idea here is to give you a unique experience where you can order your chicken directly from Colonel Sanders, the animatronic version.
We believe that robots would change the way we live, from commuting to ordering food. As you know, the convenience of drive-thru service has been around for decades, and not much has changed, until now. Customers can feel as if they have two-way communication with the robot, since an operator would still be needed to respond to your questions. But seriously, this robot looks a bit creepy, it doesn't look like the happy and friendly Colonel Sanders, don't you agree?
Designer : Wieden+Kennedy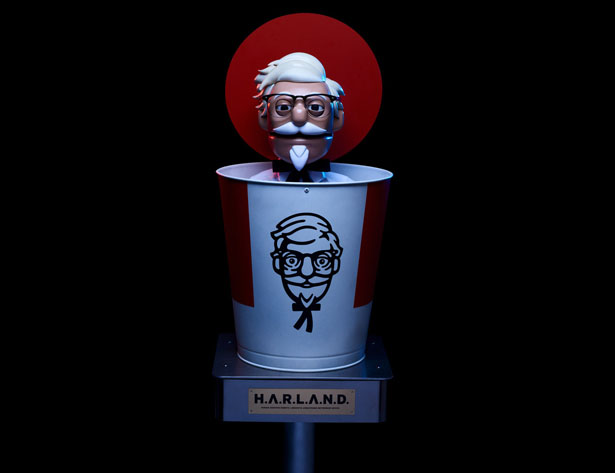 *Some of our stories include affiliate links. If you buy something through one of these links, we may earn an affiliate commission.