Gyro has been designed as two wheeled gyroscopically stabilized electric vehicle. User can drive this futuristic vehicle electronically by allowing necessary movement from its high-tech cockpit. GPS, Bluetooth, internet, everything can be operated from a touch screen or voice command. Inside this car, you are connected to the world 24 hours a day, 7 days a week.
Future technology incorporated inside Gyro allows the driver to move forward, backward, and sideways. This car responds to electronic sensors to keep vehicle in your desired position. This capability has been designed to accommodate transitions between urban and suburban or rural lifestyles. In the more confined space of the city, due to traffic and limited parking space, the Gyro is best used in the vertical position. When the driver leaves the city to enjoy more relaxed and open spaces, the horizontal position is ideal. To further enjoy open spaces, the Gyro includes a bike rack storage component that is capable of transporting 2 bicycles.
Designer : Carlos Pilonieta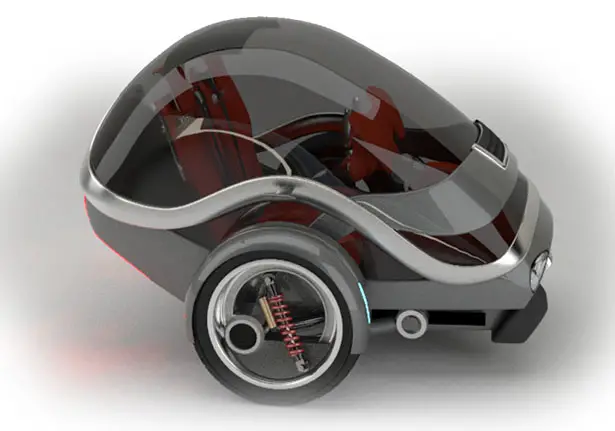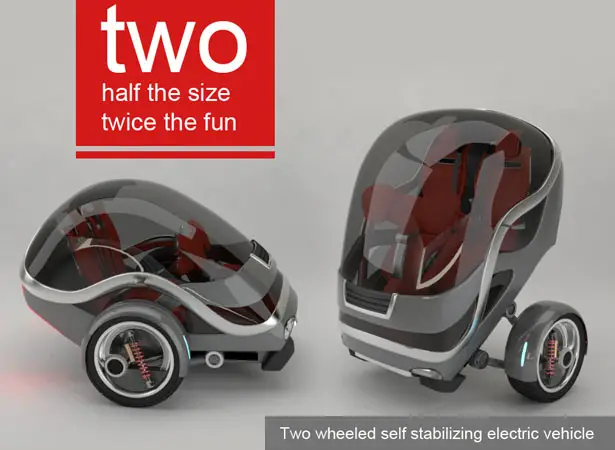 The canopy of the Gyro is a thermoformated lexan that utilizes Photochromic glass technology which can be programmed to function automatically or manually. In the automatic setting the glass gradually darkens to provide the driver optimal view in any type of weather and any time of day. If operated manually, the driver controls the amount of light and outsider visibility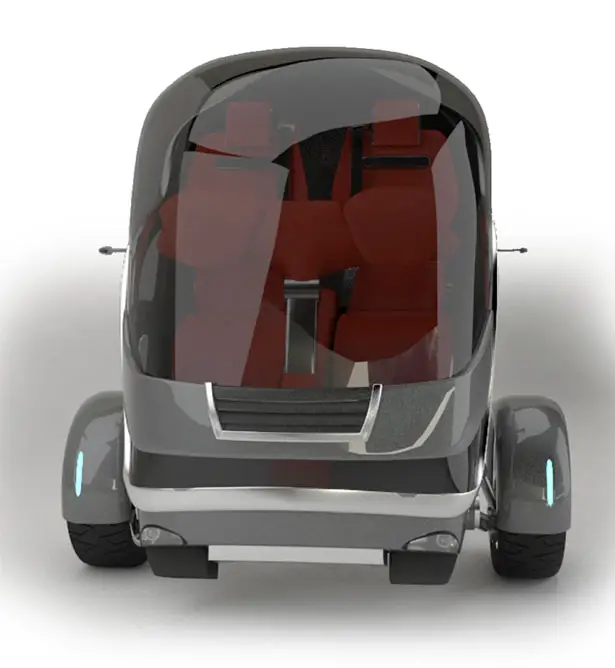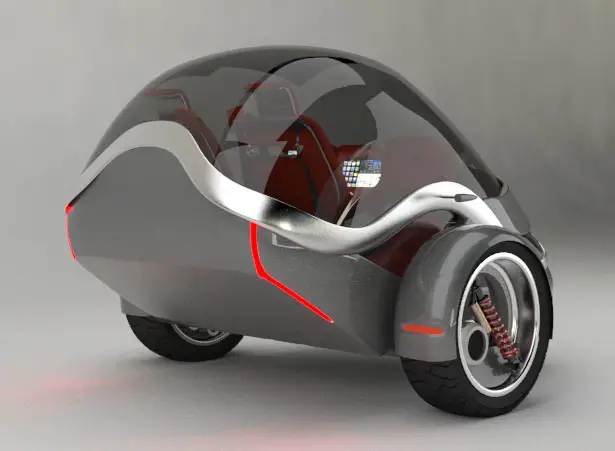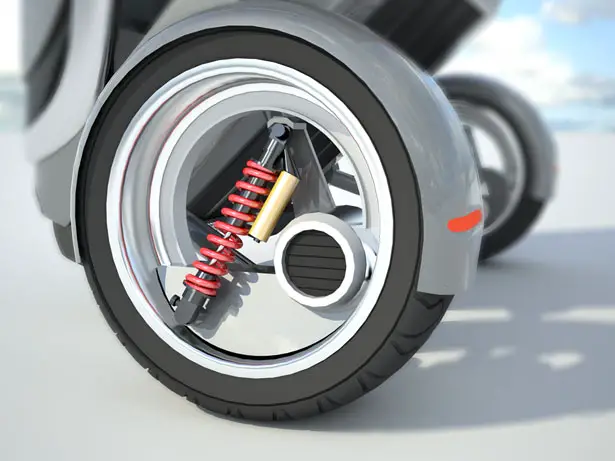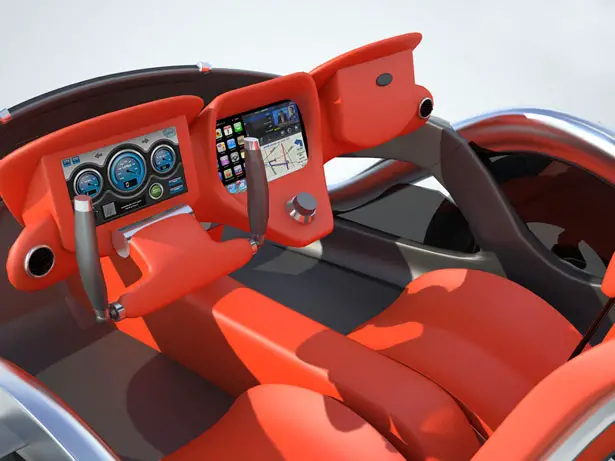 *Some of our stories include affiliate links. If you buy something through one of these links, we may earn an affiliate commission.