GXN Innovation, an independent research company of 3XN (architecture firm), has released its future vision of autonomous 3D printing robots. You know, 3D printers, regardless their size, commonly work in the same way, but behold, GXN aims to change that. This "Break The Grid" futuristic printing robots want to explore what's possible by making 3D printers autonomously mobile rather than fixed at a point. In cooperation with Danks AM Hub, a government-supported Denmark's platform that supports experimentation in additive manufacturing, and MAP Architects, GXN has proposed a new technology where buildings and infrastructure can be built and maintained with autonomous 3D printer robots.
GXN explores a new way to use existing printing technology to meet global challenges, with climate change and population growth, it can pose a threat to buildings, infrastructure, and cities around the world. Through the use of 3D printing robotic technology, it is highly possible to fix or even create structures faster, cheaper, and even more efficient. "Break the Grid" project is part of Danish AM-Hub Moonshots initiative to take advantage on the power of additive manufacturing technology by removing the limit of 3D printing technology for a better world.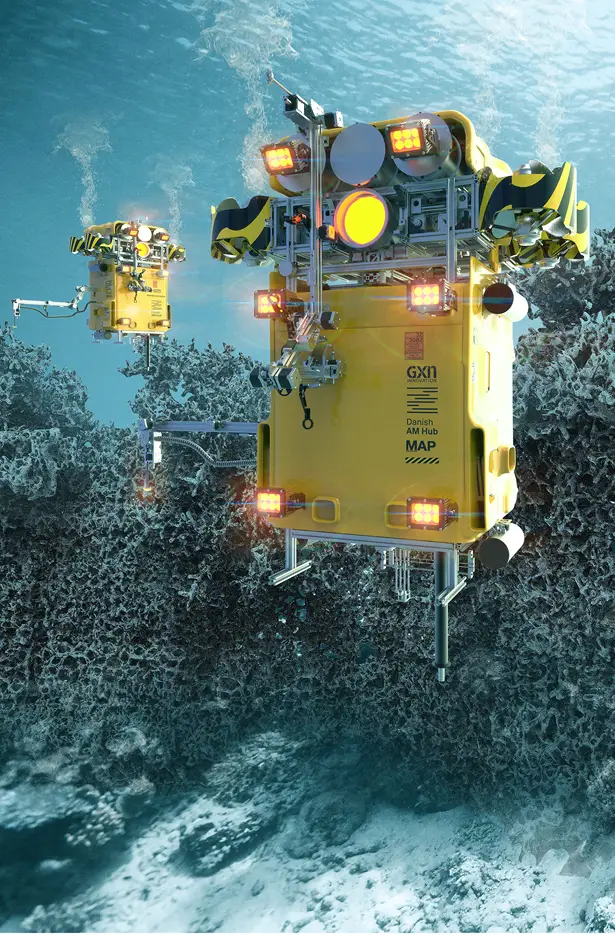 "Break the Grid" project is based on three scenarios of global challenges, but the good news is, there's a high possibility that we would also reach many advances in robotics and machine learning. Therefore, having mobilized 3D printers to move around natural and man-made environments is also possible to solve pressing global challenges. It means that by allowing 3D printing robots to crawl, fly, and swim, it's possible these robots can fix almost everything on land, underwater, and in the air.
The first global challenge addresses the deterioration of infrastructures, specifically micro-cracks where they can create further damage in concrete structures. In this case, 3D printers can use porous filler mixed with Trichoderma Reesei fungus that allows for formation of calcium carbonate to repair these cracks. If an autonomous hexapods are equipped with 3D printer, they can explore urban and remote concrete infrastructures to identify micro-cracks and repair them to prevent further damage.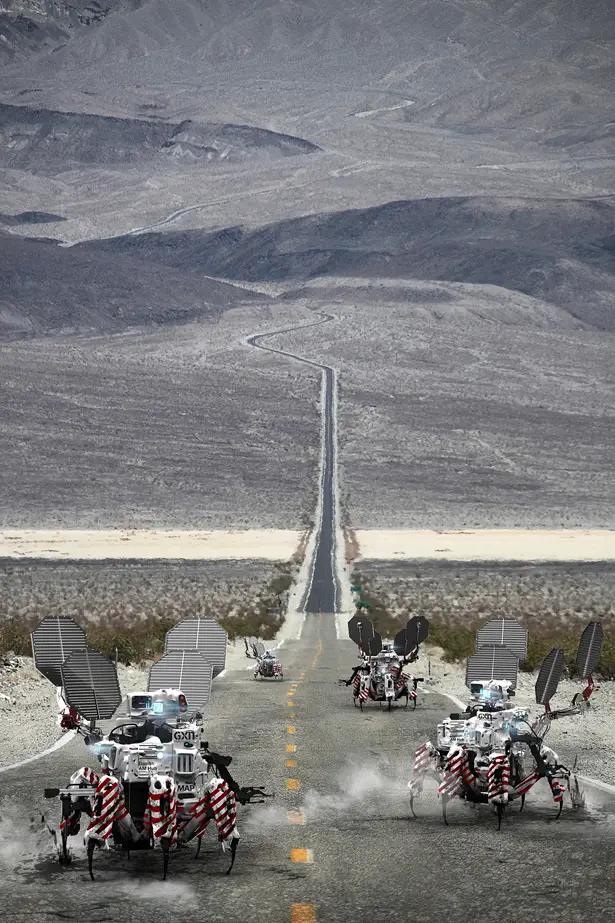 The second global challenge addresses damages caused by climate change on coastal habitats. There are more than 10 percent of world's coastal populations that live less than 10 meters above sea level, these populations are becoming more and more vulnerable to tsunamis and coastal storm surges. There are synthetic glues developed by researchers similar to a specialized adhesive produced by oysters, "Break the Grid" project envisions underwater 3D printing ROV that is capable to mix this glue with ocean floor sands. This combination can create a wet-setting binder used for printing artificial reef structures that can protect the coasts while providing vital habitats for marine life.
The third and final global challenge addresses the heat and energy loss due to aging high-rise buildings, especially in major cities. Many existing facades require better insulation or repair to prevent further degradation and energy loss. The research team has explored the combination of high-performing polymers and glass to create new thermal insulation for old buildings. With drone-like 3D printing robots, they can easily fly to older high-rise buildings and fill those thermal bridges. It means lower labor costs, less human interaction, and can lead to more efficient material-based solution.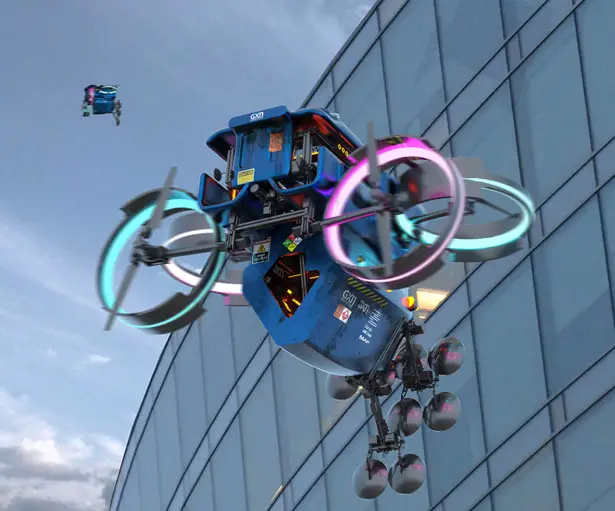 *Some of our stories include affiliate links. If you buy something through one of these links, we may earn an affiliate commission.