Competing against Daniel Libeskind and Massimiliano Fuksas, Zaha Hadid Architects have won the competition held by Guggenheim Hermitage Museum in Vilnius, Lithuania. Zaha Hadid's futuristic designs match the cultural aims of the new Hermitage Guggenheim Vilnius Project. As always, the characteristic of Zaha Hadid architectural design always takes the conceptual terms of fluidity, velocity and lightness. The building appears like a mystical object floating above the extensive artificial landscape strip, seemingly defying gravity by exposing dramatic undercuts towards the surrounding entrance plazas. Large activated green fields flow around the museums sculptural mass, underlining its enigmatic presence with curvilinear lines echoing the elongated contours of the building. Contrasting with the vertical business district skyline it is a manifestation of Vilnius' new cultural significance.
"I am delighted to be working in Vilnius on the Guggenheim Hermitage Museum" states Hadid. "The city will be the European Capital of Culture in 2009 and has a long history of art patronage. With such an interest in the arts, Vilnius will continue to develop as a cultural center where the connection between culture and public life is critical. This museum will be a place where you can experiment with the idea of galleries, spatial complexity and movement."
This is exactly what we mean by saying "when architecture meets new technologies".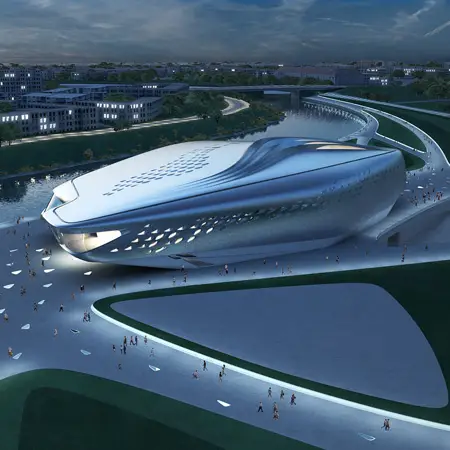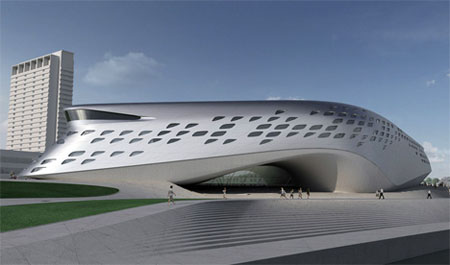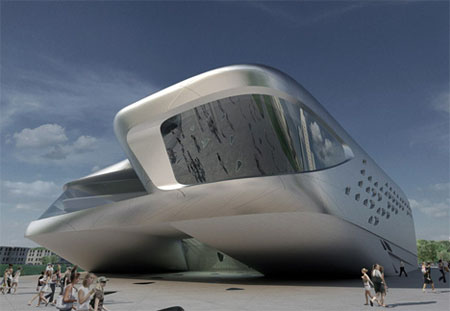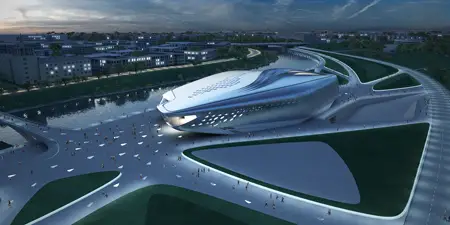 Designer : Zaha Hadid
*Some of our stories include affiliate links. If you buy something through one of these links, we may earn an affiliate commission.