Green Wheel is actually a conceptual revolutionary rotary hydroponic system developed by NASA in order to provide continuous supply of fresh herbs and salad in spacecraft. It's pretty effective that this industrial designer wanted to transfer the concept into our daily life and so far it looks pretty promising. This rotary garden could be the first one to become an iconic object in your home for both its unique design and benefits.
If you compare this to conventional garden, Green Wheel provides more advantages, for example, you can produce a variety of agricultural products from the convenience of your own living room. By growing your own herbs and vegetables, it can also mean eliminate the need for all that fuel consumption to take you to supermarket as well as plastic packaging consumption. Yep, it is an eco-friendly device.
Designer : Libero Rutilo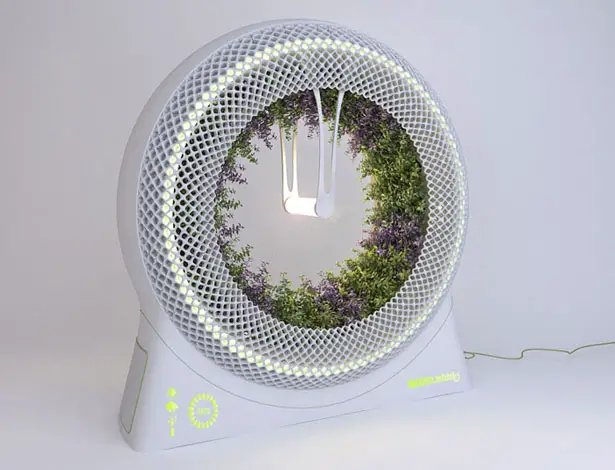 The other benefit form Green Wheel would be the growing area especially if you live in an apartment or a flat. This unique round structure features light source at the center of the wheel where the plants encircle around it. By positioning the lamp closer to the plants reduce lighting consumption in contrast with traditional garden lighting.
Green Wheel rotary hydroponic system consists of round solid surface structure that hides the engine inside. It rotates the plant slowly and its own water reservoir and pump system for automatic plant irrigation. Vases and cover vases are placed in the perforated inner wheel. Each vase contains coco fiber, which provides perfect support for the plant and its roots. With a custom app, you can maintain this system from the illumination, water level to temperature of the light via your smartphone or a tablet, pretty cool huh?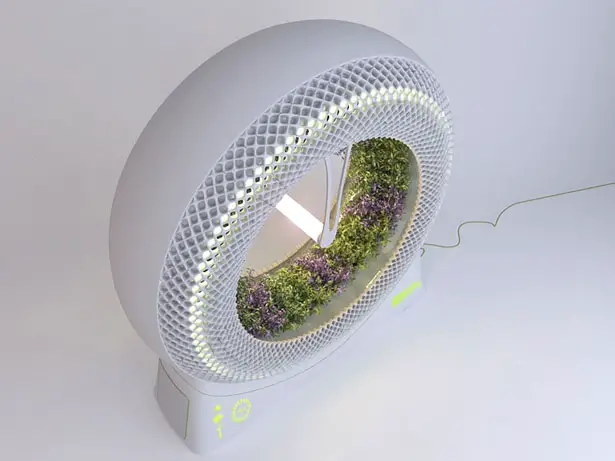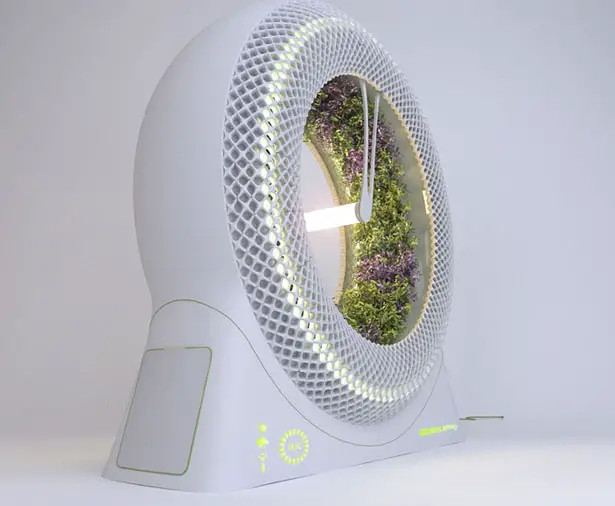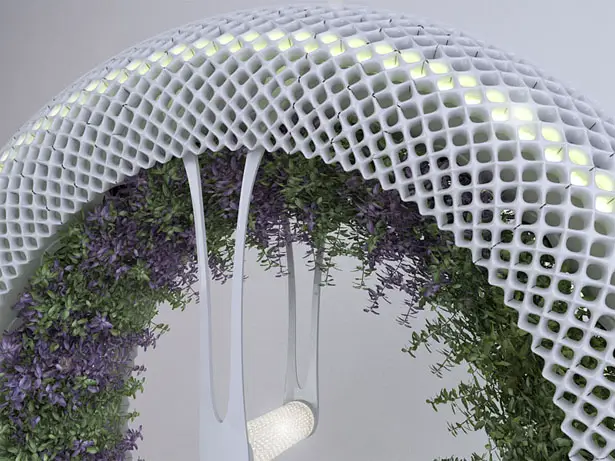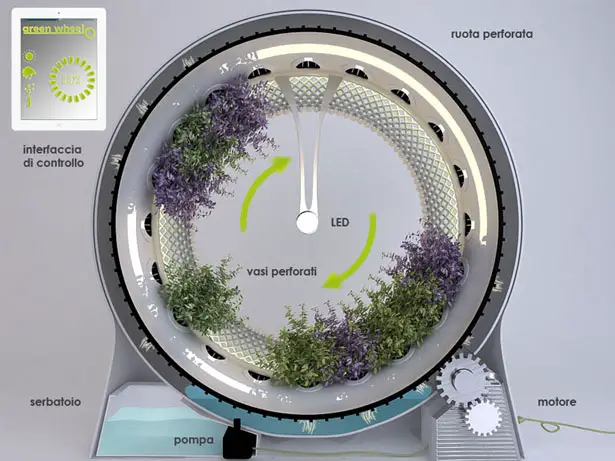 *Some of our stories include affiliate links. If you buy something through one of these links, we may earn an affiliate commission.