Designed for a farmer, "Green Base" is a temporary structure that can be used as multipurpose space for people to gather together simply just to mingle or work together. Using an idle farmland located in Inzai City, Chiba Prefecture, the architect team wants to create an attractive farmland to attract more and more young people not just to start farming but also to stay. One of main focuses in the structure that it has to be technically reproducible and inexpensive to make, therefore the design focused on vinyl greenhouses. This material is not only functional but also transparent and light, allowing it to become part of the farmland landscape.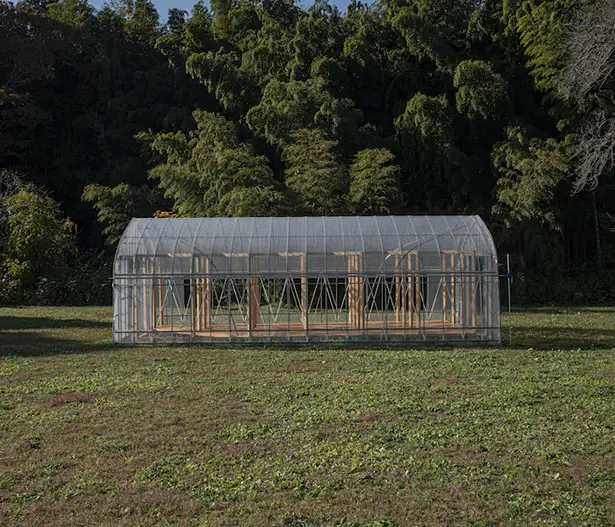 "Green Base" is designed with unique interior that features geometric structures, they correspond to the modules of this vinyl house. The system has been carefully crafted to make sure people can be at their place while at the same time, they can also take advantage of spaciousness of this house. By using transparent skin and thin membrane as the outer skin, it allows this place to become alive. "Green Base" is not just a workspace for farming, but it can also be used for cooking and partying with harvested vegetables from its surrounding fields. User can also choose to host a private party or hold a private concert under the blue sky, or perhaps a nice workspace while hearing pleasant rustle of trees and enjoying fresh air.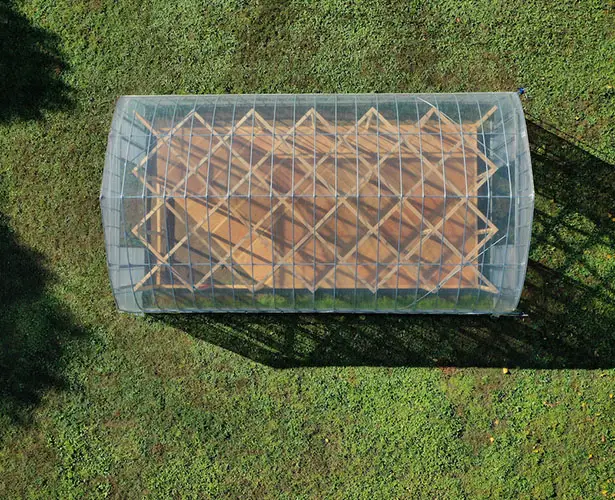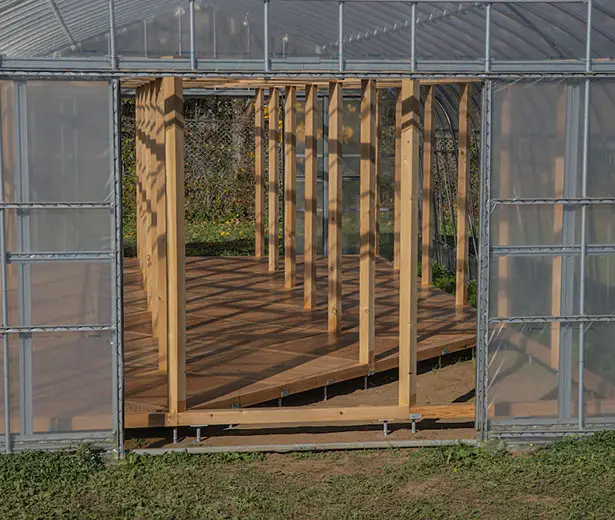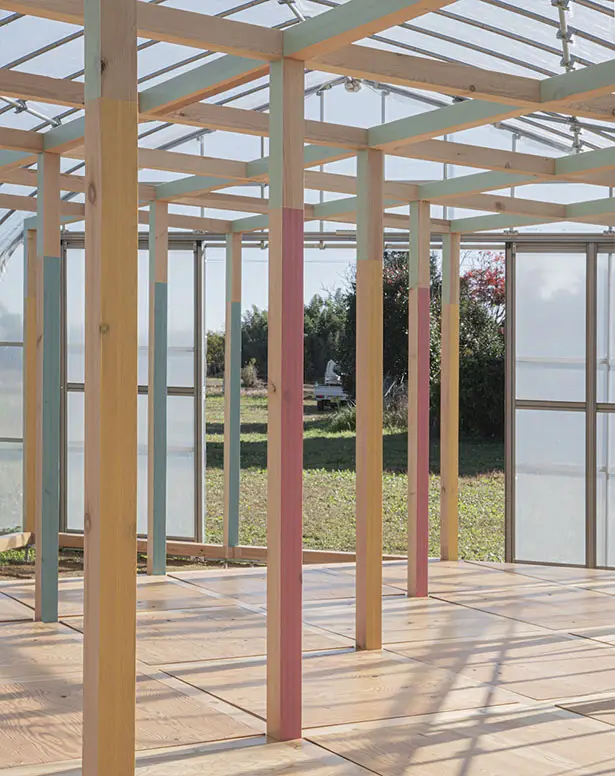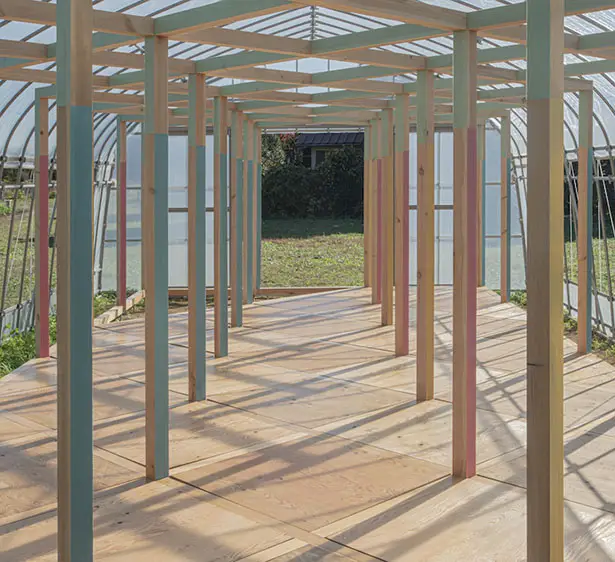 More images of Green Base Workspace for Farming: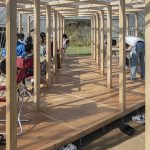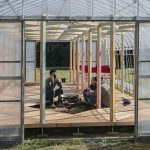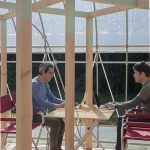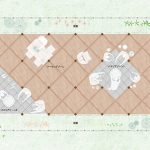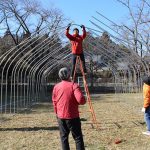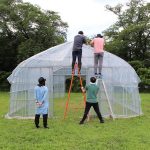 Project Name:GREEN BASE
Architect or Architecture Firm:UENOA architects / Yoshinori Hasegawa+Fumie Horikoshi
Completion Year:2020
Built Area:50 m²
Structure : Wood and steel
Project Location:Chiba Prefecture,Japan
Produce:Collaboworks / Ryuta Nakamura
Photographer:Masahiro Lai Arai
*Some of our stories include affiliate links. If you buy something through one of these links, we may earn an affiliate commission.