It's a classical relationship between music and architecture. The University of Graz, in Austria got a new music theater called the Graz Theater (also known as Mumuth Theatre). Designed by Ben Van Borkel and Caroline Bos, it enthralls anybody who visits the theater.
There are two entrances, one for performers and other for the patrons. Go inside, and get transported into a world of springs. The main stage itself is in a spring form thus creating a immense feeling of space and the entire theater gets an ambiance that can't be described. Move up the curved foyer, and one finds an auditorium, good enough to seat 350 people comfortably. The so called Blob-to-box-model is what constitutes the other design element. A number of smaller springs like structures are created due to this design.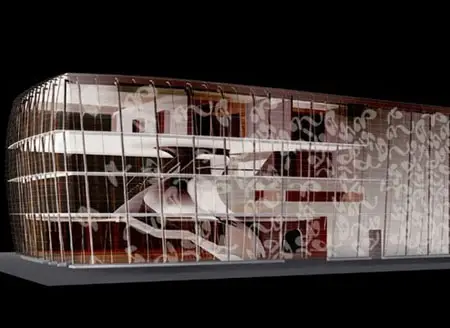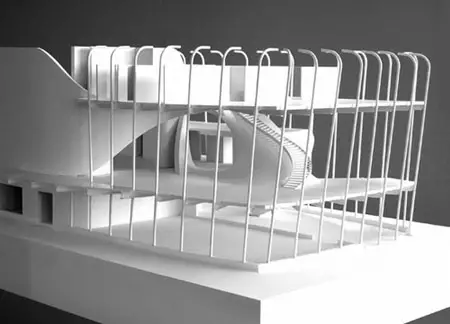 The structures open out into a series of transition zones enabling performers and viewers to move seamlessly between different arenas. The mesh like structures has audio and dressing rooms and a central room. It also houses a cafeteria within the building. Since it's a place where young musicians receive their instruction in the performing and musical arts, it's only appropriate that the building signifies that the music lives there.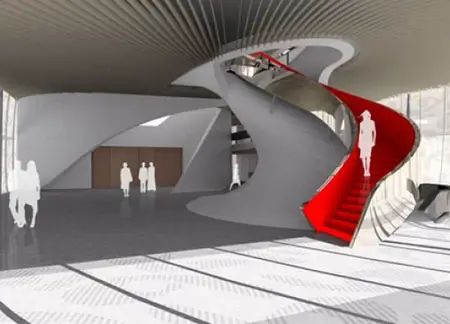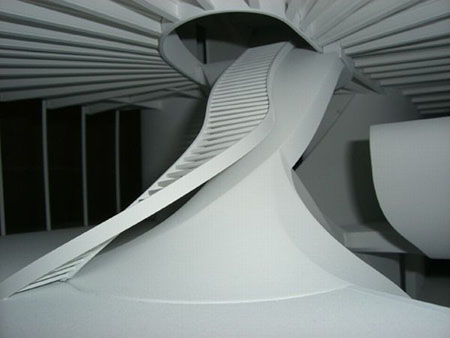 Designer : UnStudio via TheDesignBlog
*Some of our stories include affiliate links. If you buy something through one of these links, we may earn an affiliate commission.