Are you hardcore gamers? Golmoo gaming device concept aims to help user to interact between multiple game screens smoothly. Wear this pair of device on your thumbs, it will identify the location of your fingers on the screen provides you with realistic experiences and improves the accuracy when gaming.
Once a gamer wears Golmoo gaming device on their thumbs, it automatically turns on, simply follow the instructions to calibrate the thumbs position as well as distance, direction and acceleration. All these calculations are done in order to provide you with high accuracy especially in MMORPG games.
Finger position is synced with the cursor location on the screen. This provides a visual indication of the location of the fingers on the screen. When the finger hovers over the touch screen, the location of the finger is shown transparently on the display of the other device. Once the user presses the touch screen, the location of the finger is shown as a solid color spot on the calibrated display of the other device. This enables the user to pay attention to only the final viewing screen; there is no need to go back and forth between the input device and the display.
Feel the sensation of realistic feedback through the haptic sensations (vibration and sound) effect.
Designers : Woo Seunghyun, Eim Sanghyun and Kim Changmok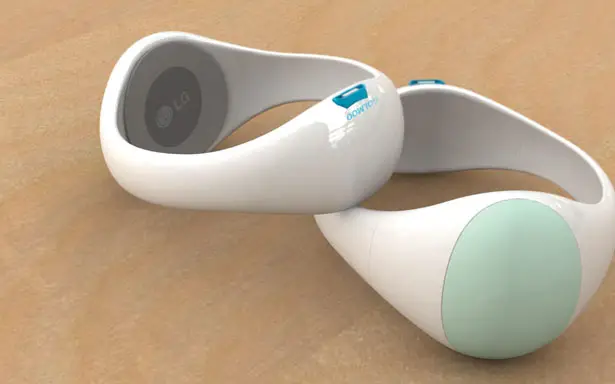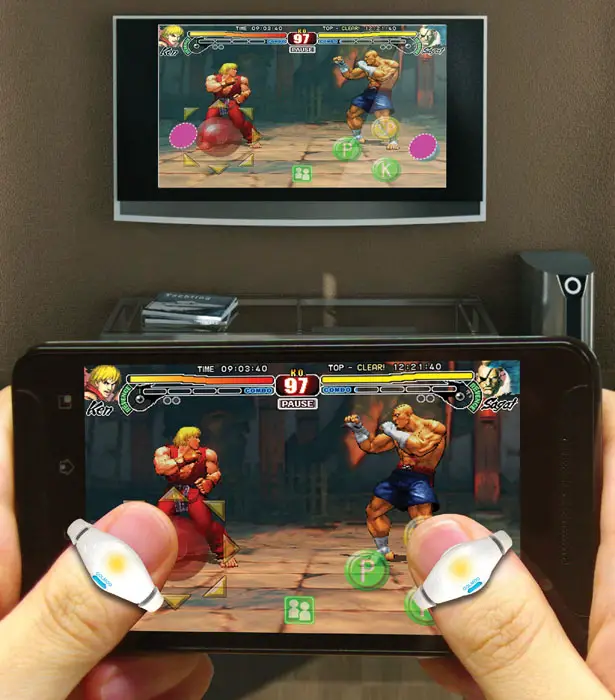 *Some of our stories include affiliate links. If you buy something through one of these links, we may earn an affiliate commission.