Golden Pin Design Award has announced its best design winners for 2014, below are some great designs we would like to share with you in random order.
1. Cardiac Rehabilitation Monitor System
Taiwan Textile Research Institute In-house Design
Nova Design Co. Ltd
Taiwan
This CRM System combines elastic fabric electrodes and comfortable knit fabric to provide sternum support and monitor heart rate variability (HRV). The minimalist design of this functional monitor allows it to be comfortably and discreetly concealed under the clothes of the wearer. The system uses Bluetooth to transmit signals to an app, which allows users to independently manage their health. This CRM System has passed the required bio-compatibility (ISO10993-5, -10) and electrical safety (EN606061-1) tests, and has been granted CE safety certification.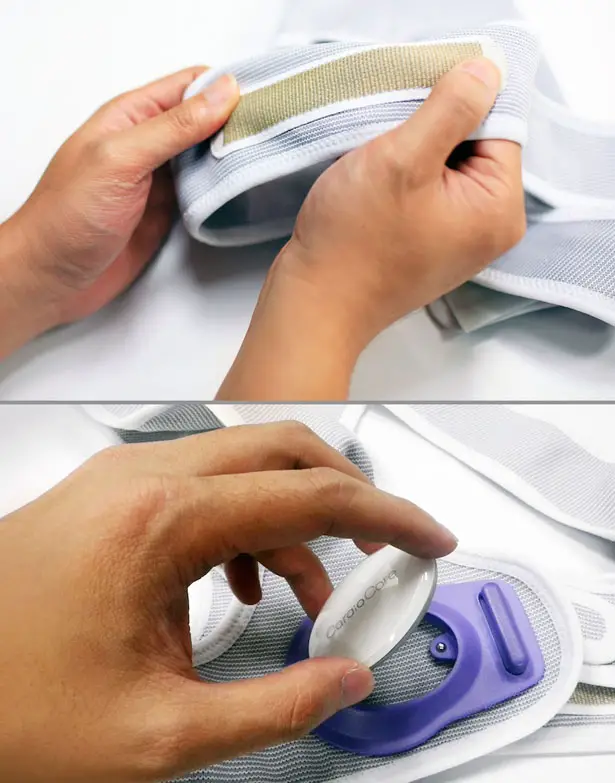 Dr. Hung-Hsiang Wang – Jury Member
"The cost to make medical equipment is high because a large amount of money needs to be invested in buying patents, but once the necessary patents have been acquired, the retail prices and profits of this type of equipment are high, too. This industry is developing rapidly in Taiwan."–
2. Espresso Urban Bike
Gearlab Co. Ltd
Taiwan
Espresso Urban Bike is designed specifically for urban living in Asian cities. The frame geometry of Gearlab's Espresso caters to East Asian proportions, ensuring a comfortable and confident ride for Asian owners. The choice of smaller wheels with 20-inch rims means the bike accelerates faster, an essential function in the stop-and-go traffic systems typical in Asian cities. These small wheels also make the bike easier to carry in and out of tight living spaces. The bike is comfortable and has a place for bags and personal belongings, a simple locking solution, and stunning aesthetics.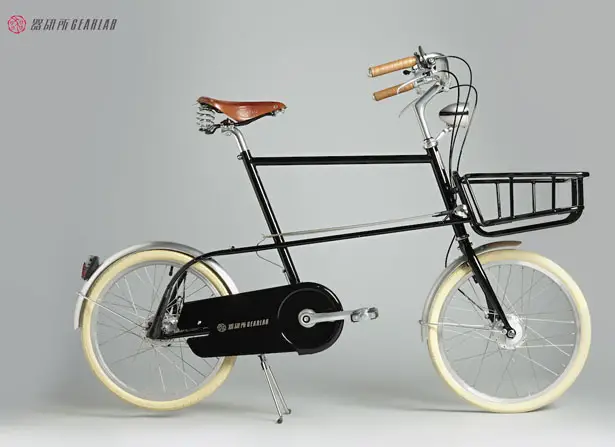 Dr. Hung-Hsiang Wang – Jury Member
"This bicycle is designed specifically for city dwellers and it's the details that make the design, from the basket in the front to the small-sized wheels for convenient navigation on congested city roads. Given the high rate of bicycle theft in cities, Espresso comes with a specially designed lock as standard. This is a high-quality product with thoughtful design."
3. FO-1103-P
Wow Energy Saving Lighting Ltd
Taiwan
Modern office lighting consumes far more energy than is actually necessary. A well designed office lighting system can provide an efficient light source for a working environment. All lights in the FO-1103 Office Series are made from aluminum, are adjustable, and are minimalist in design. The angle of the light and the color temperature can be adjusted by remote control. The FO-1103-P is a dexterous pendant light: the body of the lamp can rotate upwards to 180 degrees and downwards to 15 degrees. The lighting mode is flexible and can be adjusted to suit the usage needs of any given space. Available modes include down lighting, centralized lighting, two-directional lighting, and indirect lighting.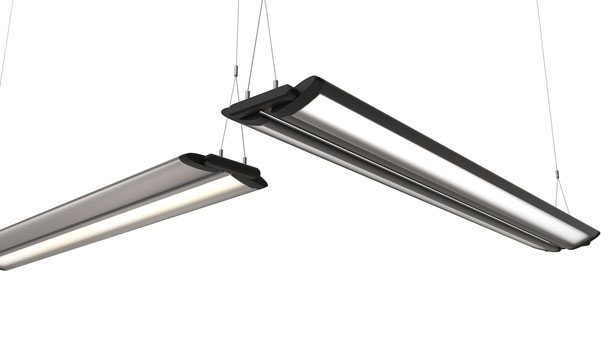 Dr. Hung-Hsiang Wang – Jury Member
"The light style, luminosity, and angle of this light can be adjusted using a remote control. The FO-1103-P is a true product of the future; to install this fixture, a designer needs to work with a lighting specialist who will link it up to all the other electronic devices common in today's home. It is a concept that fits perfectly with the IOT (Internet of Things) methodology."
4. Here I Am Sticky Note
Miccudo
Taiwan
Here I Am turns a 2D post-it note into a 3D note through folding. The space saved in the folding process creates more writing areas and enhances the efficiency of the product. The triangle shapes are sticky on all sides, and no matter where they are used, they are easy to find. Here I Am was developed to improve working and noting efficiency.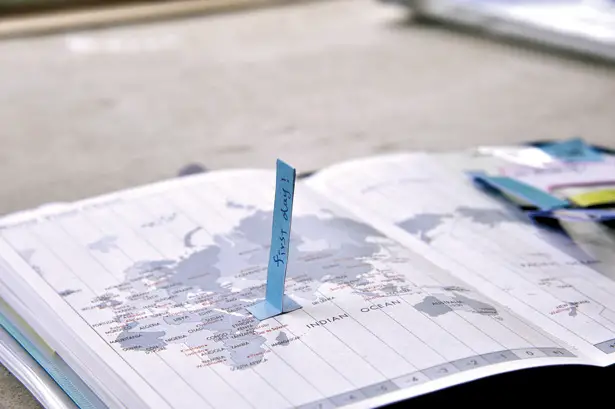 Apex Lin, Pang-Soong – Jury Member
"This label sticker set, with its multitude of three-dimensional designs, is an updated version of the label stickers currently available on the market. It is encouraging to see that with just a little creativity and a different perspective a designer can create a new product from an old concept and successfully sell it in the marketplace."
5. Modelshop Wooden ARToy- Panda
Evergreen International Corp.
Keith Newstead
Taiwan
The wooden model, Panda, is engaging from the moment the package is opened until the final pieces are fitted together. The toy combines humor, ingenuity, and art to bring pleasure to the senses while at the same time rewarding the maker with a feeling of accomplishment. Through innovative design practices and making use of mechanical principles, the finished Panda springs into life when a crank is turned. The automata is made from precision-cut, environmentally friendly materials and can be assembled without having to use glue or sharp tools. The latest technology is used to manufacture the curved parts from reconstituted wood. The model can be assembled by people of all ages: the process of building Panda by hand encourages patience and focus.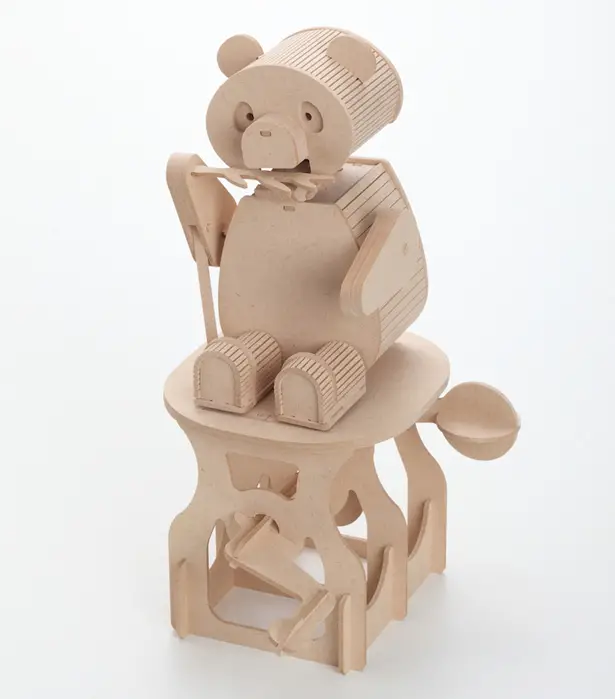 Dr. Brandon Gien – Jury Member
"These sorts of projects are just fantastic. I'm a big fan of anything that encourages children to use their creativity and their dexterity to build something, and then experience what happens after they've built it. The fact that it's made from environmentally friendly materials such as wood and not plastic is nice as well. In a world where toys are traditionally made of plastic, it's important that children get to touch and feel products like this."
6. Smart Projector
Quanta Computer Inc.
Quanta Innovation Center
Taiwan
In a society in which "sharing on the go" has become the norm, the intelligent micro-projector is a must-have for those in the business community. The WG1P Smart Projector features wireless data transmission and can be quickly linked to mobile devices, smartphones, and tablet PCs. This pocket-sized, super lightweight, "Intelligent" micro-projector also features a high-definition projection screen complemented by a high quality built-in 2.1-channel speaker that makes for effective presentations, compelling media playing, and simple document sharing. The sleek black exterior design features delicate speaker holes and a touchpad that allows you to quickly and easily access presentation or video files.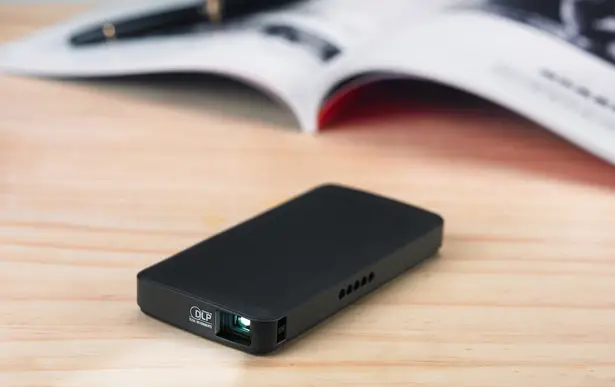 Dr. Brandon Gien – Jury Member
"We all have smartphones. We're all recording large amounts of video and photos on our phones. To have a device that then allows us to view those images and those videos in a format that is outside of our screen is really in demand. They've managed to squeeze a lot of technology into a very small footprint. It's a very intuitive little product as well. I could pick it up, switch it on, and within seconds I was operating it. There was no instruction book and the interface was in Chinese, but it was intuitive enough that I could still use it and to me that's a sign of good design."
7. SYL958 Loader
Sany Heavy Machinery Limited
China
The SYL958 Loader features an edgeless door cab design; a built-in, integral Roll Over Protective Structures (ROPS) and Falling Object Protective Structures (FOPS) design; a visualization central electrical box; and a Parker fingertip operating system. The cab is sealed against the intrusion of dust to protect the health of the operator, and noise is reduced to a level 6 dB lower than other machines in China. A two-stage damper system with four-point suspended installation guarantees a comfortable operating experience. Daily service and maintenance points can be easily reached from the ground. The service life of key components is improved with the inclusion of an advanced technology DANA rotor type gearbox, a drive axle for heavy mining machines, and a reinforced heavy-duty vehicle body structure. An efficient fixed-variable confluence high-pressure system results in energy reductions of over 10 percent. The internally-pressurized oil tank stays cleaner for longer, resulting in a longer service life and less frequent oil changes. Recyclable materials and lead-less paint are incorporated across the machine.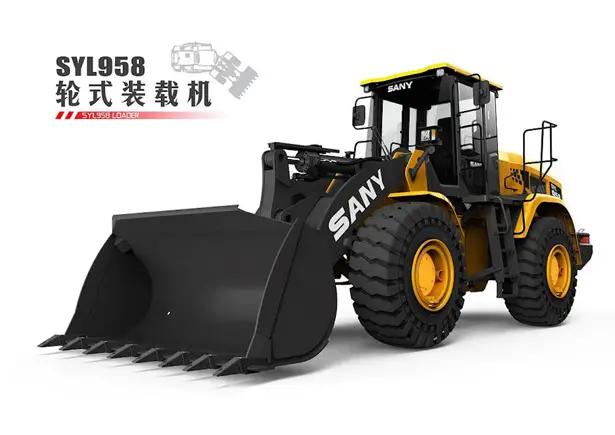 Cai Jun – Jury Member
"Large equipment manufacturing–producing industrial products like high-speed trains and heavy-duty loading equipment–is one of the most important industries in China. China has made steady advancements in this area in recent years. Sany Heavy Machinery Limited is one of the leading manufacturers in this field. They focus on user-friendly design. The overall look and design of the product projects the unified spirit of the brand, and is an outstanding."
8. Zenbook UX301
Asustek Computer INC.
Asus Design Center
Taiwan
The ZENBOOK™ UX301LA is a premium product in the ASUS Ultrabook™ range and combines great performance with elegant design. A unique, high performance CPU is encased in an ultra-thin, ultra-light laptop that features a Corning® Gorilla Glass Iid. The use of aluminum silicate Corning ® Gorilla Glass reduces body thickness by 14 percent, making this Zenbook lighter and thinner than its predecessors. A reduction in the use of metallic material enhances RF efficiency, and the use of fluoropolymer nanometer coating not only ensures excellent stain-resistance and anti-fingerprint capabilities, but also that surface dirt is easy to remove. ZENBOOK™ UX301LA represents the perfect combination of "mechanism, performance, and material."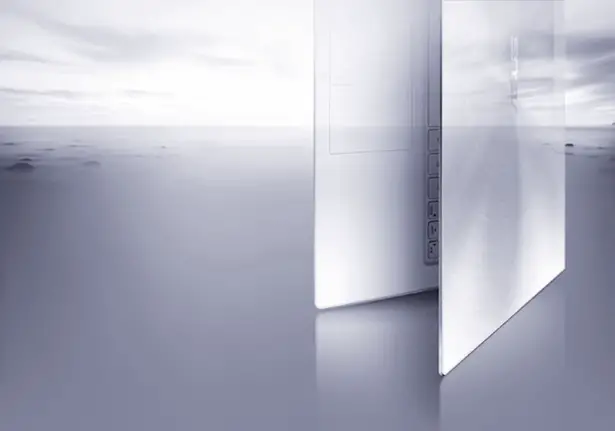 Apex Lin, Pang-Soong – Jury Member
"At a time when laptop technology in Taiwan has matured, ASUS continues to innovate. This laptop features an ultra thin glass screen and the logo produces a spiral light. This high-level design was awarded a Japanese Good Design Award this year."
*Some of our stories include affiliate links. If you buy something through one of these links, we may earn an affiliate commission.