Gina is a smart coffee instrument that comes with a built-in scale and an app that allows you brew your coffee with pour-over, immersion, and cold drip. Every single cup of coffee is made specially every single time, that's why Gina's technology aims to transform coffee brewing process into a special experience for you. Thanks to its built-in smart scale, the weighing becomes easier, you can find the perfect ratio between coffee, water, and time to make your perfect cup of coffee that you crave for. Your smartphone can be connected to Gina via Bluetooth in order to transfer, save, or follow all brewing data.
Designer : Goat Story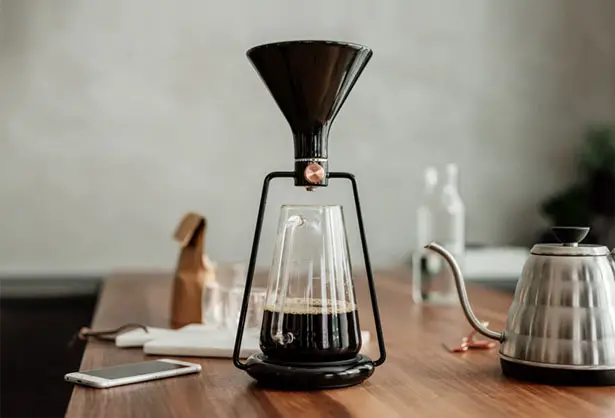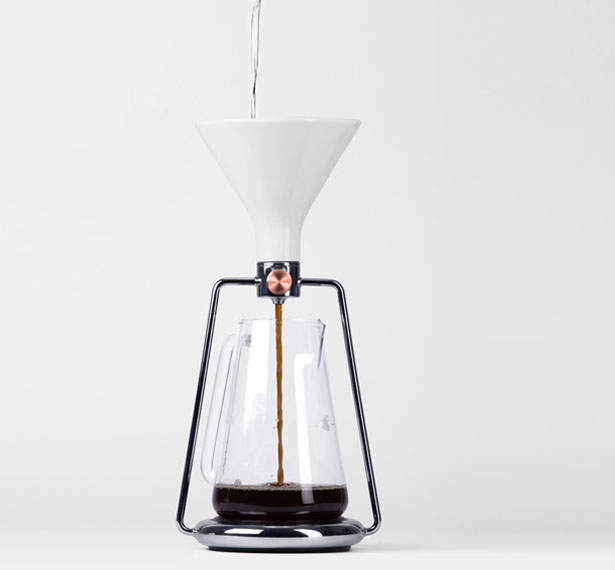 The special designed Valve allows you to tune GINA to make your coffee with 3 different brewing methods: leave it open for pour over, close it for immersion brew, or set the drop flow for cold drip. All these features are combined into one coffee device, saving more of your kitchen space and less hassle in preparing your coffee.
For classic pour over,just pour hot water over coffee grounds, leave the valve open and watch that elegant flow that creates purest taste and highlights the qualities of the bean. If you want to explore immersion brew, soak coffee grounds into the ceramic funnel, open the valve and extract the brewing, it creates bold taste and a richer beverage body. For cold drip, you can place coffee grounds into the inner glass pitcher, slowly, pour cold water into the funnel, set the drop flow and let it drip, this process create sweetest taste and smoothest beverage body.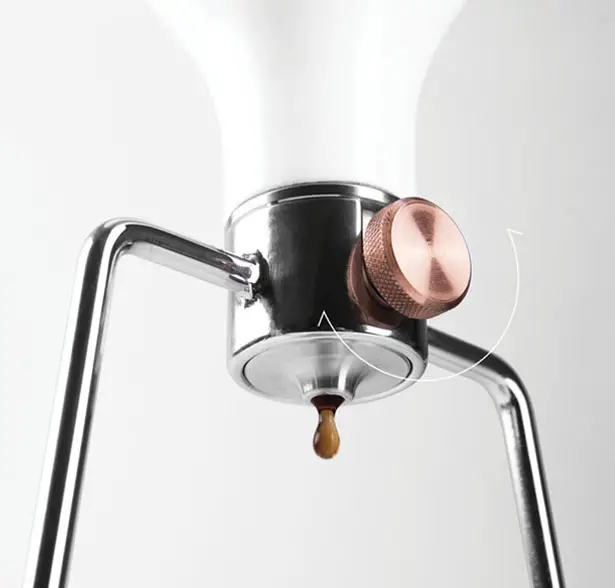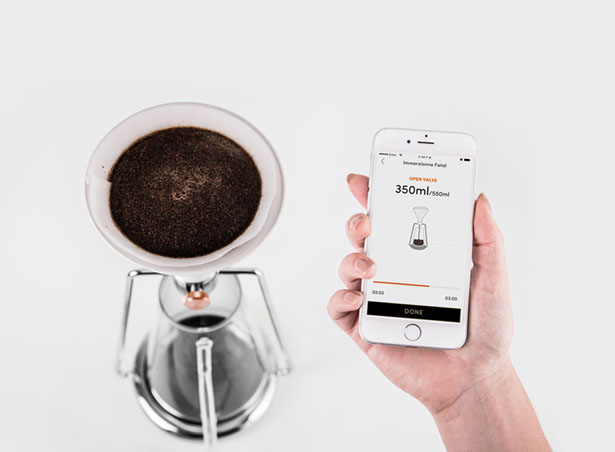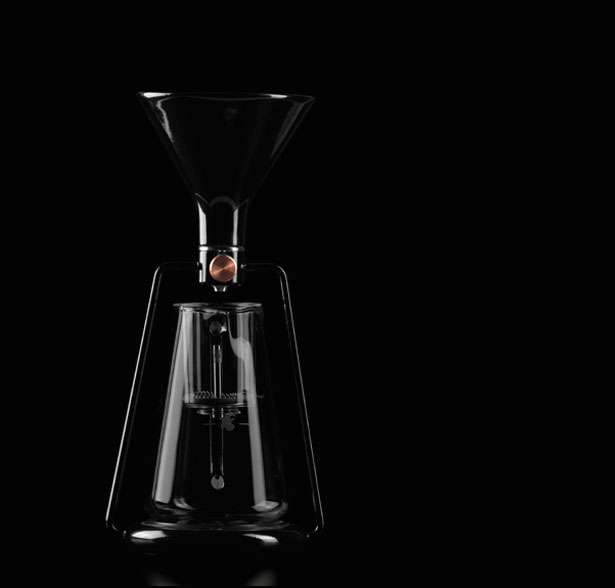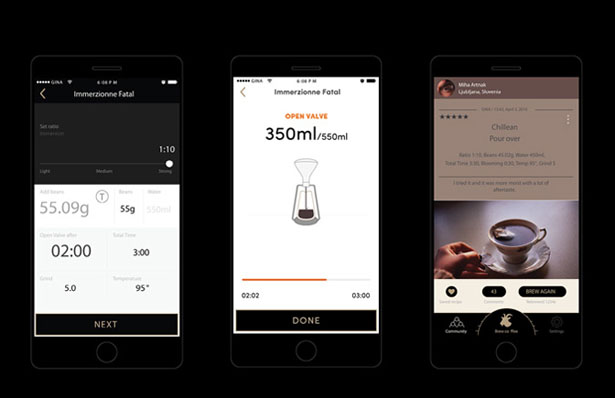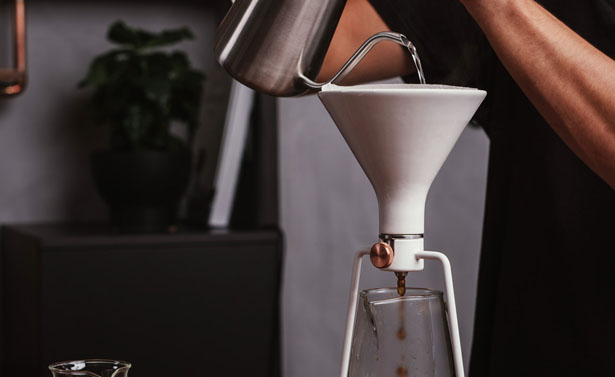 *Some of our stories include affiliate links. If you buy something through one of these links, we may earn an affiliate commission.