Need a compact survival tool? Gerber Bear Grylls Survival Hatchet is a 3.5-inch blade that offers swift and precise cuts. Featuring slim profile and full tang construction, this hatchet is an ideal tool for survival situations such as building a shelter or making fire. You can rely on this tool, its high carbon steel construction offers great durability. The non-slip rubber grip is safe and secure in both wet and dry conditions.
This survival hatchet weighs around 1.4 pound, compact and lightweight, making it easy to carry in your backpack. Designed by Gerber, don't let that compact size fool you, this hatchet features small yet powerful blade with most of its heft concentrated in the head. The opposite of the blade, there's a crosshatched striking surface that you can use for all types of camp duties such as pounding tent stakes or tenderize meat. It comes with a durable nylon sheath to protect and keep your blade to stay sharp and safe, there are loops that you can use to strap to your belt of pack. Buy it directly from the merchant for a lifetime warranty.
From : Gerber [Buy It Here]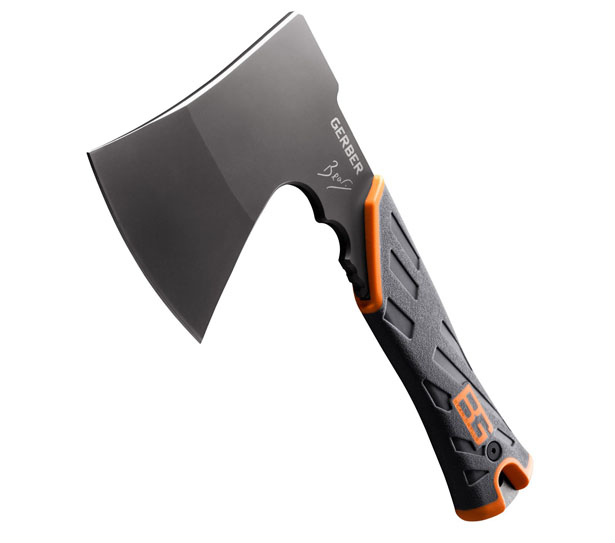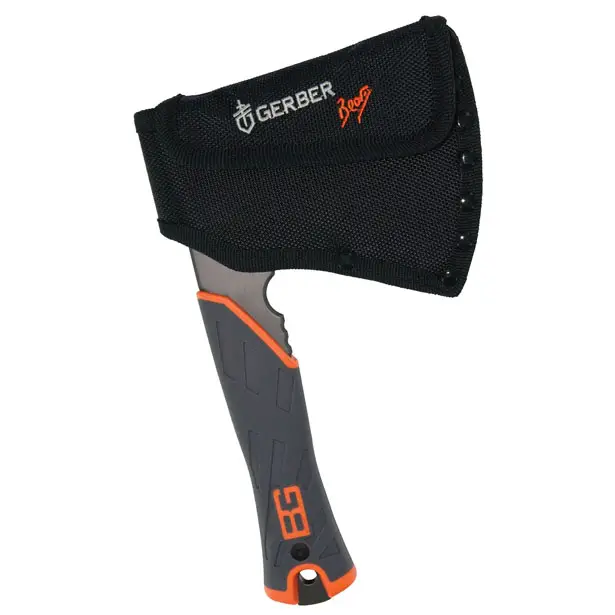 *Some of our stories include affiliate links. If you buy something through one of these links, we may earn an affiliate commission.