Genesis Essentia Concept Car is an all-electric and high performance vehicle that elevates and re-imagines the "Athletic Elegance" design paradigm. It was unveiled at the New York International Auto Show, through this vehicle, Genesis wanted to offer a future vision of Genesis product performance and technology. This elegant concept car is Genesis interpretation of an all-electric, two-door Gran Turismo in New York. Essentia is going to be this company's first battery electric car that features a lightweight carbon fiber monocoque, a multi-motor electric powertrain, and a custom-tailored interior.
A true GT car, Essentia has been designed as a thrilling sports car to counter our complexities of a modern lifestyle. It wants to bring you clarity, serenity, and beauty. Genesis Essentia defines company's vision for an electric Gran Turismo that combines "Athletic Elegance" with Genesis DNA.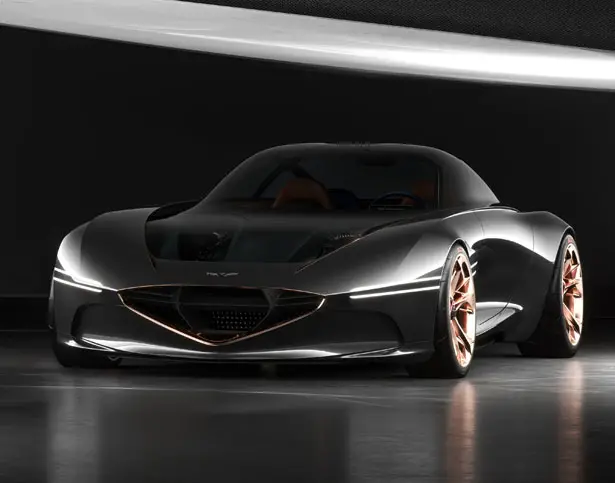 Marrying power and precision through artistry, this is the design philosophy of Essentia. Inspired by iconic Gran Turismo proportions, Essentia from Genesis features a long bonnet and a swept-back cabin, then finished in Stardust Gray Metallic. The carbon-fiber body is positioned low to the ground, it is intentionally designed like that to make it instantly recognizable through its graceful silhouette.
Genesis Crest Grille highlights the efficiency and aerodynamics, the advanced carbon chassis is clearly visible through this car's transparent hood. Those intakes positioned left and right of the Crest Grille function as air curtains, streamlining airflow around the front corners.
The rear of the car is defined by an aerodynamic cut-off surface, it houses the flush rear Quad Lights and emphasizes those muscles of the rear haunch. There's an elegant rear diffuser that is surrounded by carbon fiber, this diffuser functions as an integrated venting solution for rear wheel arch.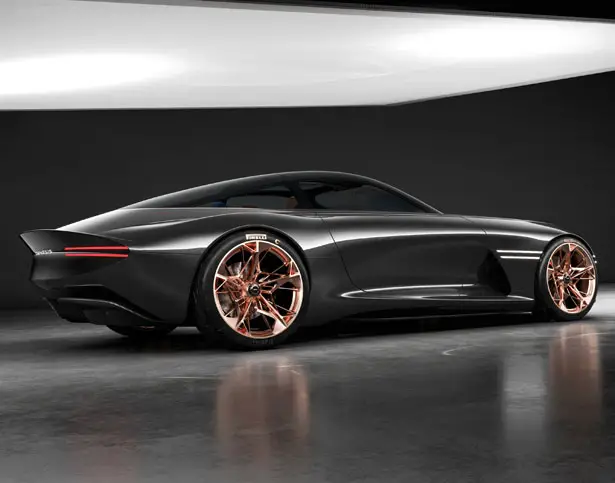 The cabin has been designed to maximize the connection between car and driver. It reduces clutter while focusing on beautiful details without sacrificing elegant. The transparent cockpit cell is pretty critical detail. Influenced by high fashion and classic color combinations, the interior features cognac leather seats with chevron quilting, they envelop the driver and passengers in true cockpit fashion. There's layered carbon fiber décor that creates sporty element while a 3D optical effect can be achieved through latest technology of layering individual pieces of carbon. The rear seat of Essentia can be accessed through the butterfly doors.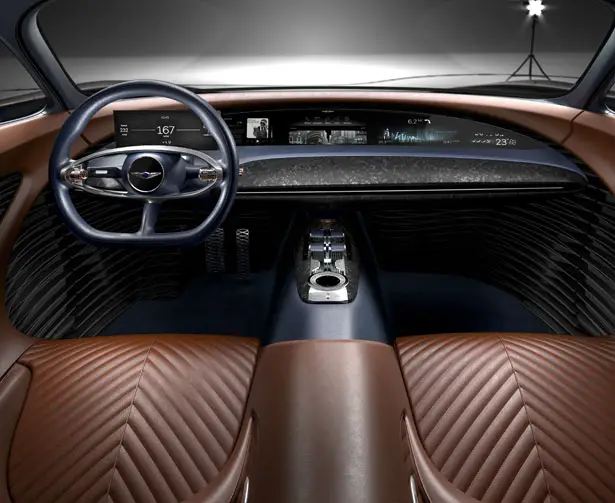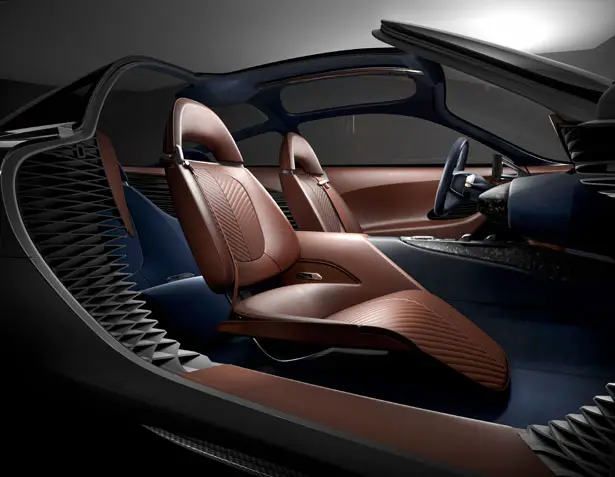 *Some of our stories include affiliate links. If you buy something through one of these links, we may earn an affiliate commission.