Geneinno S2 weighs at just 5.9lbs, it's a smart sea scooter that you can carry whenever and wherever. It is lightweight and portable, constructed with only three main parts, making Geneinno S2 a practical sea scooter to travel with. The compact size makes it fit in your backpack, it's as big as 16-inch Macbook Pro, so yeah, you can easily take it with you anywhere. The built-in 97Wh li-polymer battery powers this sea scooter and it is also safe to bring on a plane. It is compatible with GoPro and has smart app monitoring, S2 would make underwater sports even more fun for everyone.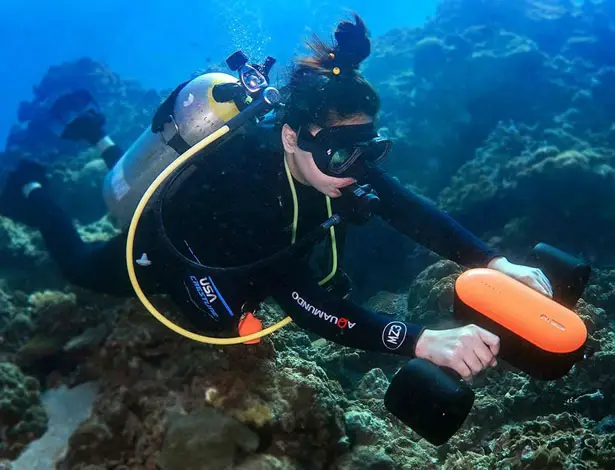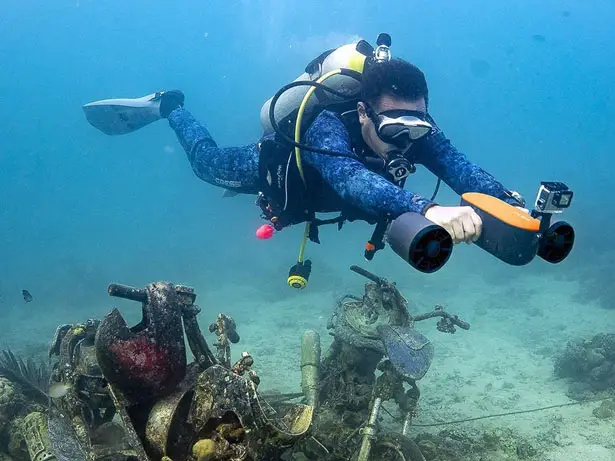 Dive like a pro with Geneinno S2, the anti-rust coated 350W DC brushless motor makes it durable for more than 1,000 hours in various scenarios, both in salt and freshwater. The motors deliver up to a total of 22lbs of thrust. There are two-gear speed that allows you to cruise underwater at maximum speed of 2.7mph or a low speed of 2mph. S2 has excellent seal technique and water cooling design to make sure it only delivers its optimum performance to enhance your diving experience. This sea scooter has a depth rating of 98 ft., it allows you to explore deeper underwater. Thanks to S2's positive buoyancy, it's easy to maintain your depth and it helps prevent it from being lost in the ocean.
Geneinno S2 comes with a smart app, therefore, it can be monitored on your phone, you can easily check the speed, depth, distance, light, and battery. You can also share this information when you're done. Due to its positive buoyancy, S2 is also suitable for children to play with in a swimming pool. There's a child-safe lock that allows parents to control the scooter via app.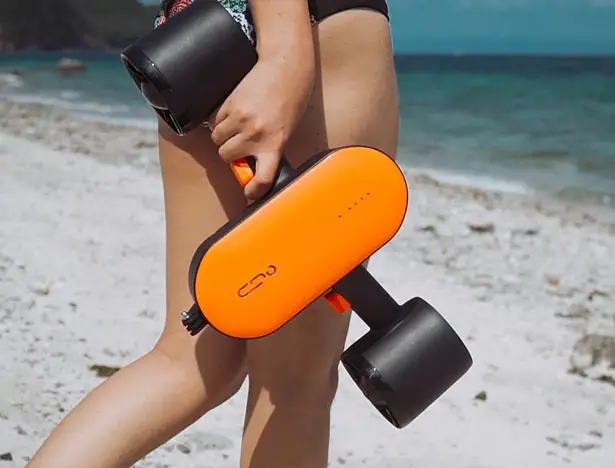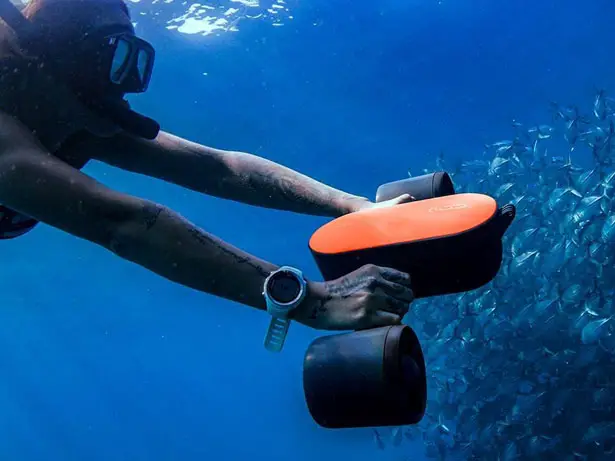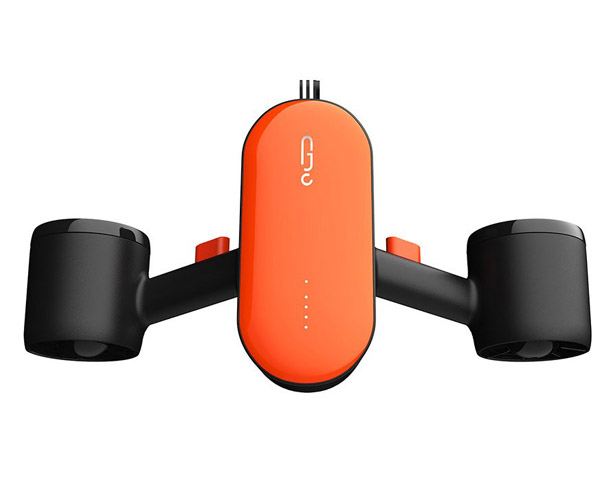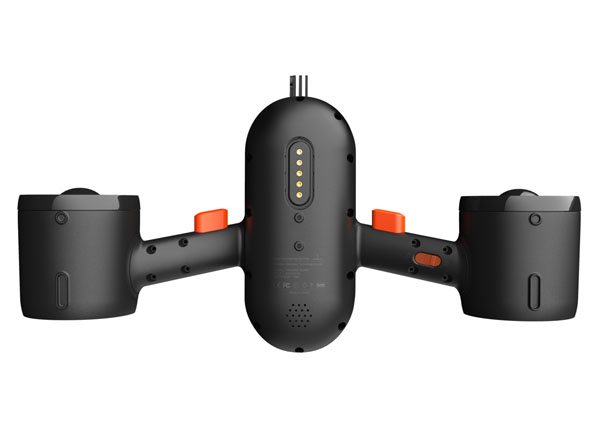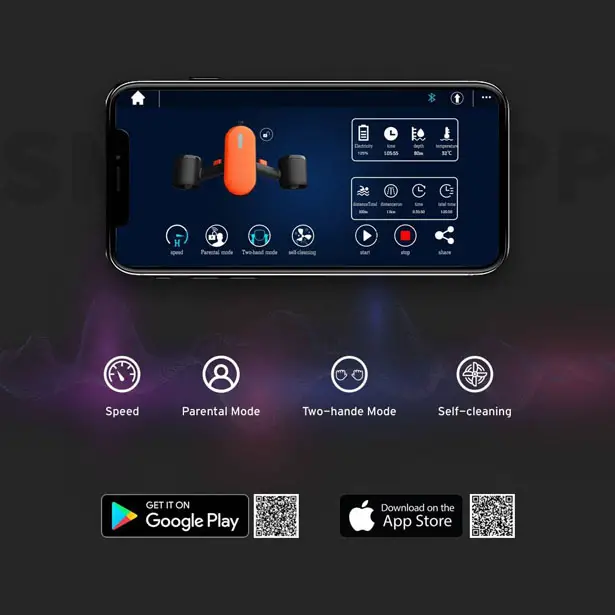 *Some of our stories include affiliate links. If you buy something through one of these links, we may earn an affiliate commission.