Galini Sleeping Pod is an eco-friendly temporary structure designed by DFA based on the company's experience in envisioning one-off solutions architecture for environmentally sensitive and challenging sites. The company is also specialized in integrating urban, architecture, and interior design.
Even though this sleeping pod is meant to be as a temporary structure, Galini is designed to be fully self-sustaining with zero impact structure. It will occupy 300-square-foot area to accommodate sleeping space, shower, sink, and toilet. The overall structure is designed to be portable, it should be easily shipped to remote locations and easily assembly in any landscape with little to no impact on the site natural system.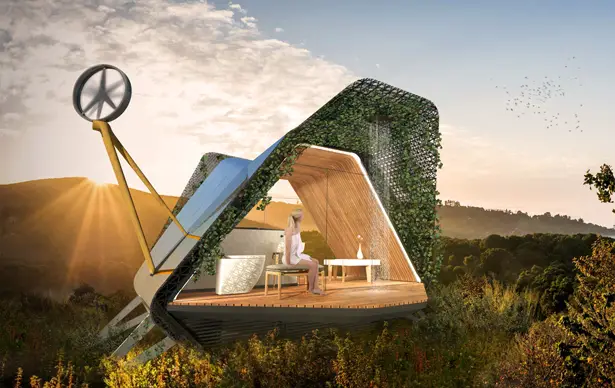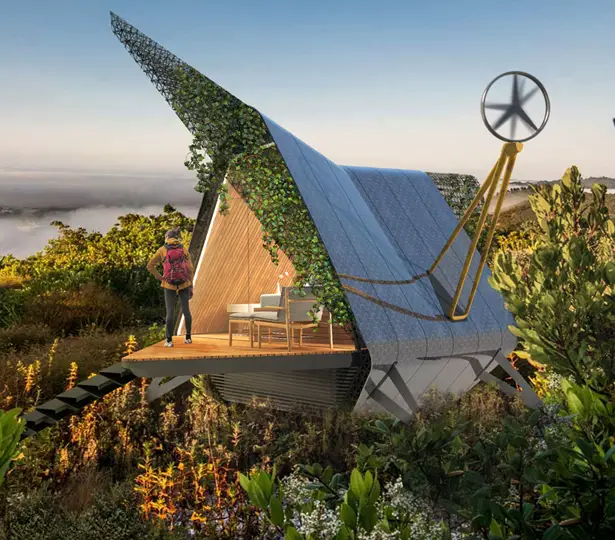 Galini Sleeping Pod by DFA features four legs that will cover 13-square-feet in total suspend the pod off the ground, therefore, any plants or animals will not be displaced and they can still exist beneath the structure. Water supply can be generated through an atmospheric water generator while recycling all waste water through organic filtration, therefore the pod won't have impact on local environment or local water table. Electricity is generated through the combination of wind and solar technology. The structure is printed using 3D technology where it is also 97% waste efficient. It consists of a carbon fiber infused bio-material that can be skinned in various materials according to needs.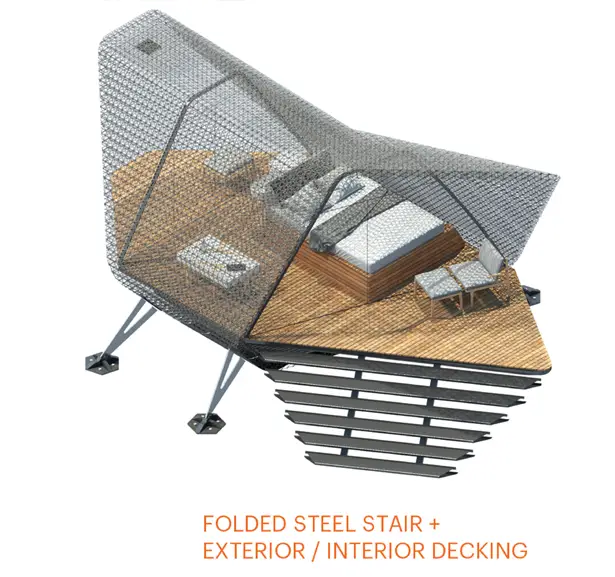 More images of Galini Sleeping Pod Eco-Friendly Structure: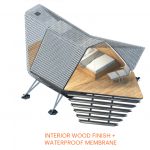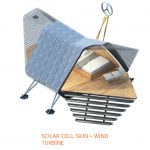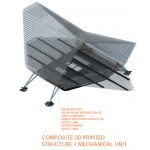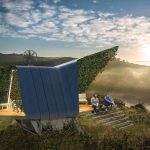 *Some of our stories include affiliate links. If you buy something through one of these links, we may earn an affiliate commission.