JAXA and Toyota Motor Corporation has announced that they will collaborate on international space exploration and the first step would be to develop a manned, pressurized rover that employs fuel cell electric vehicle technologies. This mobility is considered necessary for human exploration activities on lunar surface because even with limited amount of energy we can send to the moon, that pressurized rover would still be able to cruise lunar surface more than 10,000 km. The main goal of this international space exploration is to achieve sustainable prosperity for all humankind, not just for specific countries. This ambitious goal requires coordination between robotic missions and human missions. Many countries are competing with one another to advance their technologies to answer challenges from lunar and Martian exploration, but the good news is, they are also advancing their cooperation effort.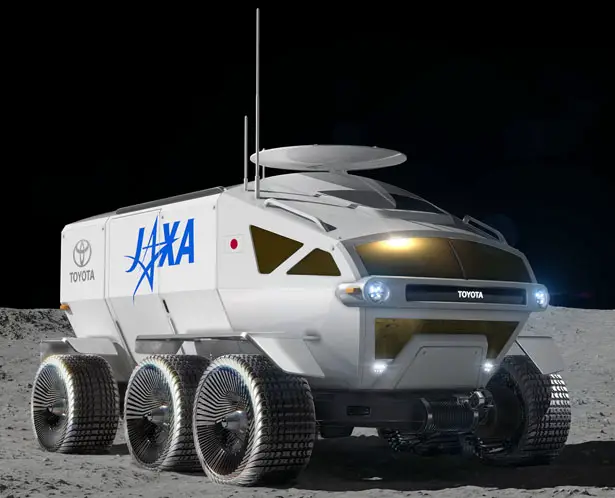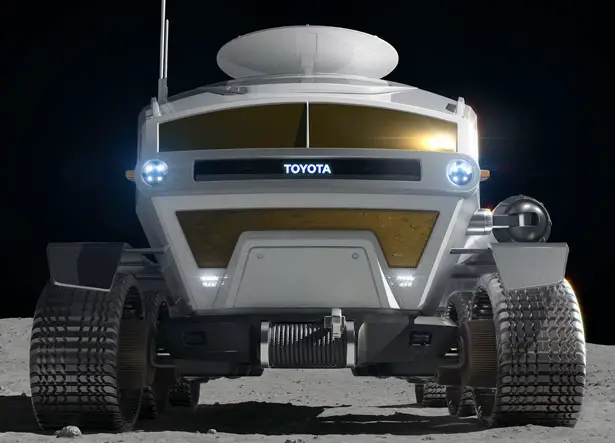 Hiroshi Yamakawa, JAXA President, says that this agreement between JAXA and Toyota will strengthen their international space exploration mission. Manned rovers with pressurized cabins will play important role in full-fledge exploration on lunar surface. Through joint studies going forward, Toyota will put their excellent technological abilities related to mobility towards realization of a manned, pressurized rover. Toyota believes that cars play active roles as our partners on earth, this project allows Toyota to develop this mobility technology even further in terms of durability, performance, and fuel cell environmental technologies.
Toyota space mobility concept must meet specific requirements to move on Lunar surface. Lunar gravity is one-sixth of that on Earth, it has a complex terrain with hills, cliffs, and craters, the rover would be exposed to radiation and temperature conditions that can be much harsher than on Earth, not to mention that ultra-high vacuum environment.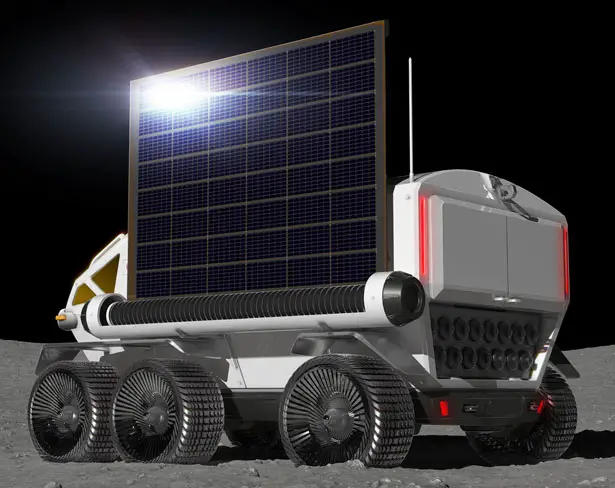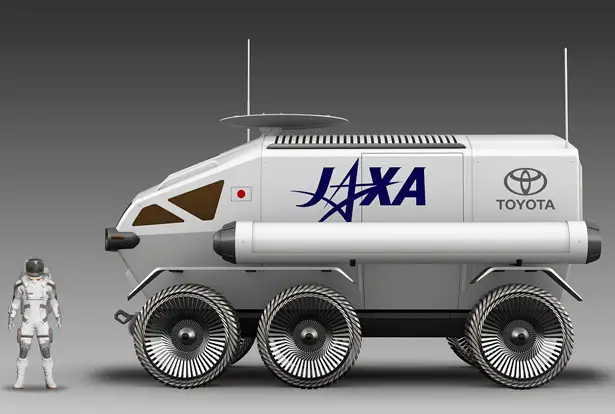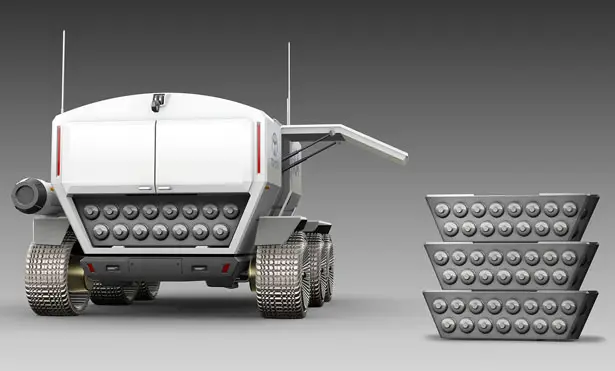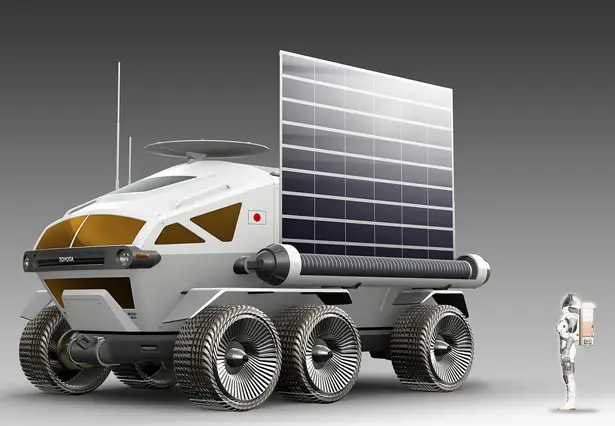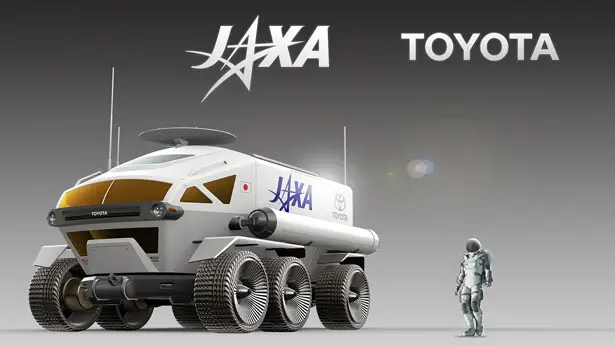 Here's the concept proposal of future lunar mobility:
Length: 6.0 m; width: 5.2 m; height: 3.8 m (about the size of two microbuses)
Living space: 13m3
Capable of accommodating two people (four people in an emergency)
*Some of our stories include affiliate links. If you buy something through one of these links, we may earn an affiliate commission.