As a new EV brand, R (Rising) wants to offer a cutting edge technology as well as high-end experience to young fashion driven consumers through its latest futuristic vehicle, R RYZR. Striking, agile, and adrenaline-charged, futuristic RYZR wants to address new contextual challenges of urban mobility. This 2-person vehicle provides practical solution for urban digital nomads who appreciate and embrace shared economy while actively seeking for unique engaging experiences wherever they are. This project explores new typology vehicle based on electrification, connectivity, and community with minimal complication and contact.
RYZR is a semi-open vehicle, tarmac carving ride wants to blur the lines between cars and motorcycles. It's a typical vehicle that ignites the thrill of real-world exploration where the innovation is centrally mounted on "drive-by-wire" steering control. This steering control can be set up to allow both riders to control the vehicle from either the left or right seats for a truly shared experience.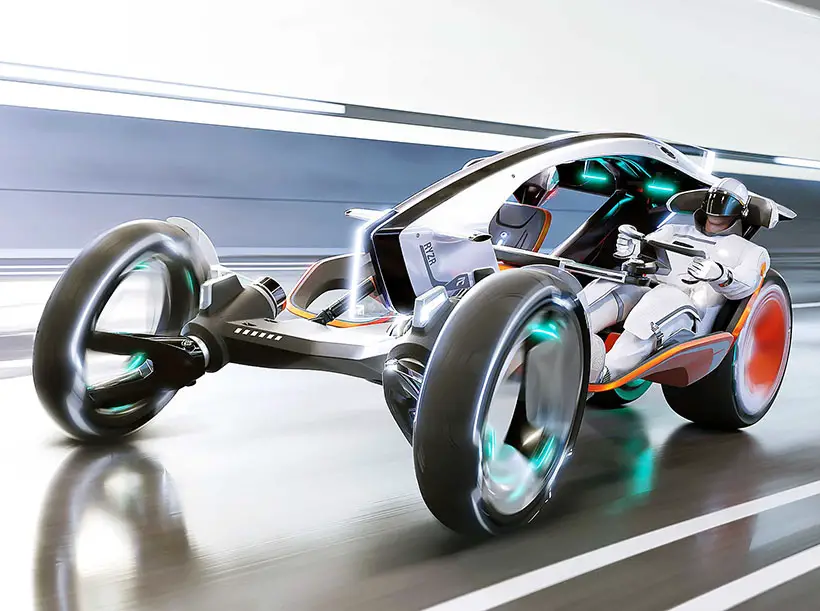 The driver of R RYZR would wear Rising Smart Jacket that connects to the vehicle through an interactive dock between the wearable and the seat. Designed by Oliver Ball and Charles Purvis, R RYZR's smart jacket is the only thing that user owns, it gives access to an exclusive club and its assembly of vehicles throughout the city. The main focus was to blur the lines between a car and a bike, therefore, these designer were able to experiment different and unique architecture without boundaries.
The profile or RYZR has been kept minimal with a central spine and twin seats suspended over either side, the open-wheeled configuration improves visibility and spatial awareness. The dramatic architecture, agile handling, and open cockpit, all are combined to deliver such a thrill ride experience. the design incorporates a tilting mechanism into the chassis, it simulates riding a vehicle on two wheels while both wide-front track and twin-tired rear driven wheels provide stable and car-like performance. Shared mobility project has been challenged throughout these years yet it remains an integral aspect of urban mobility.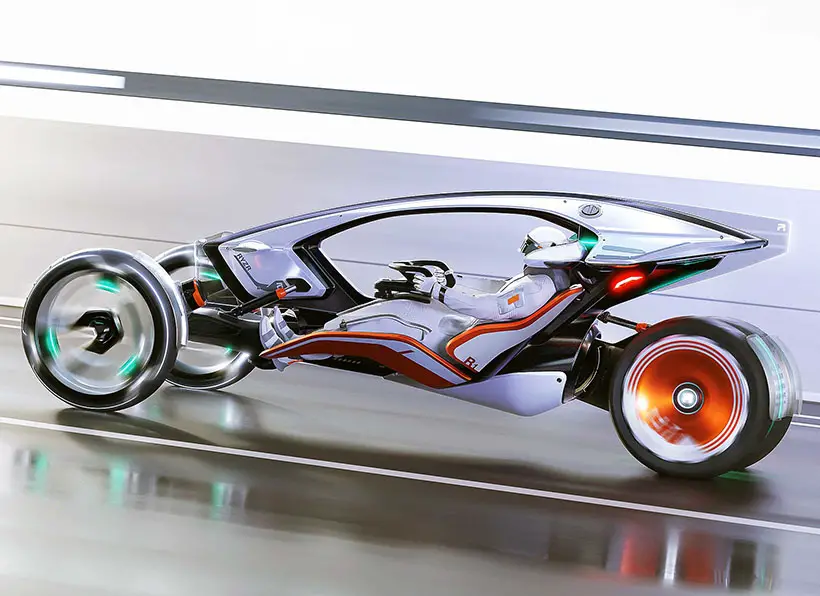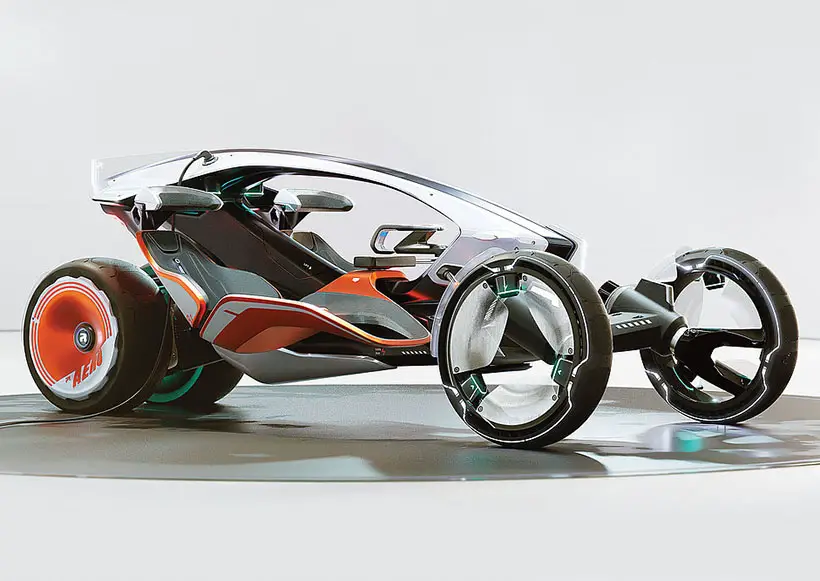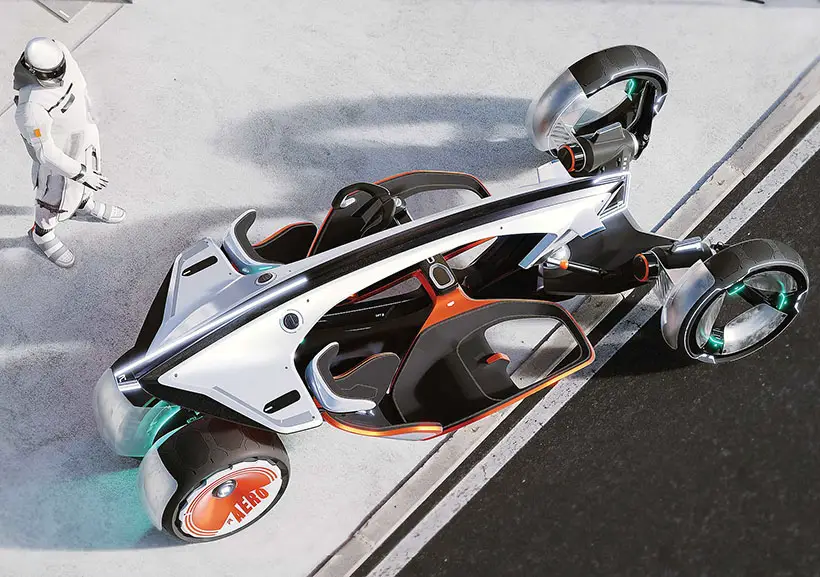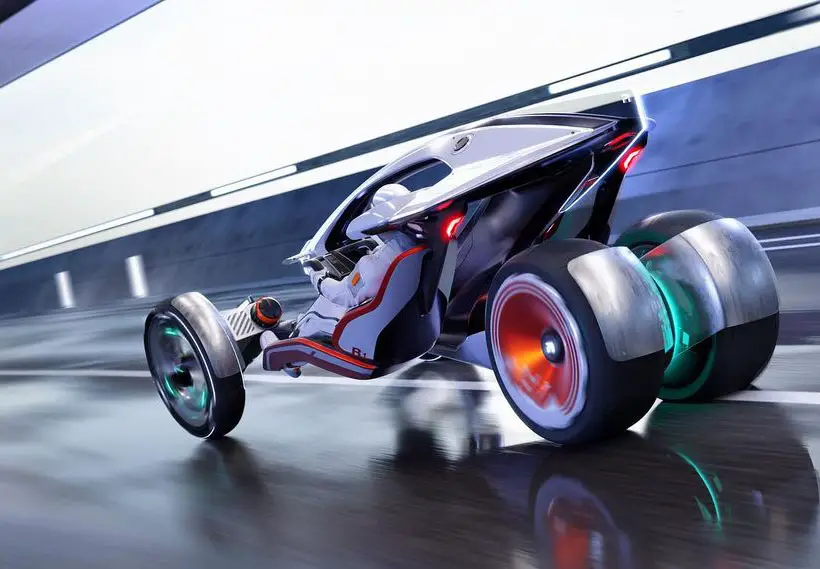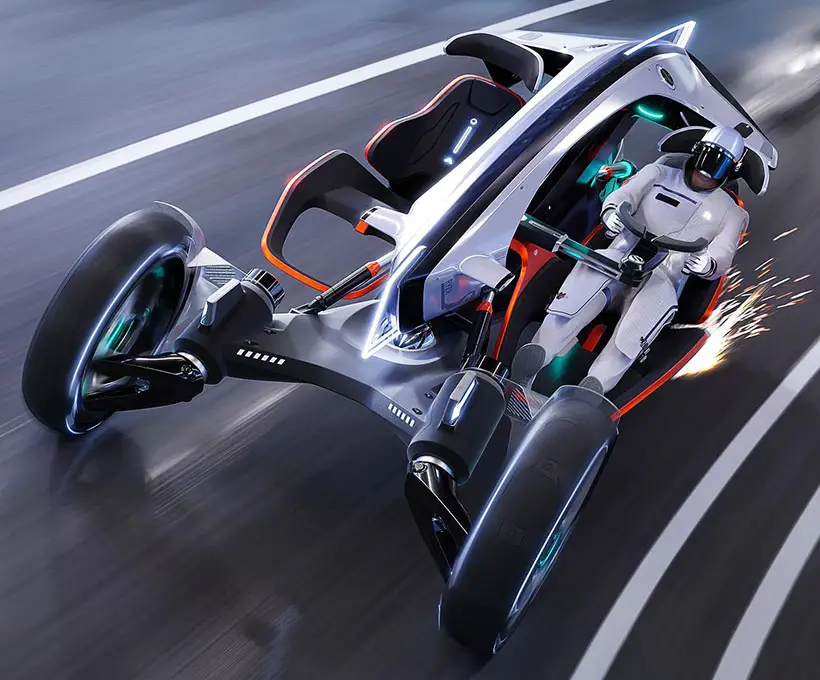 *Some of our stories include affiliate links. If you buy something through one of these links, we may earn an affiliate commission.