As the name suggests the flying yacht by designer Yelken Octuri is an innovative yacht that can fly. Octuri flying yacht can transform hassle-free into a plane through 4 mobile masts, which lowers to become the wings. The sails pull in inward into every mast as the masts are brought down for plane mode. The yacht features two main decks, where the yacht's lower deck boasts a main room, a restroom, a kitchen plus a storage room. In boat mode, the sails of the 4 masts offer the propulsion. Each mast can be oriented separately via a double-jack system, which assures optimal positioning despite the wind direction. The flying yacht has been designed especially for the princes namely Aziz, Dawood and Hashim, corporate administrators of Masqat Airways. Perhaps, the yacht offers an exceptional sailing alongside the Omani coastline in the plane version.
Designer : Yelken Octuri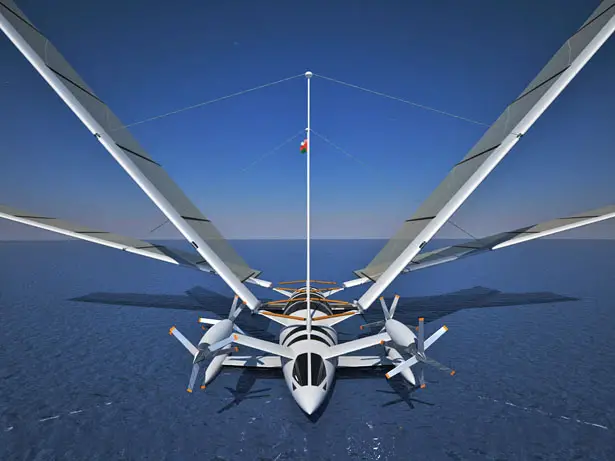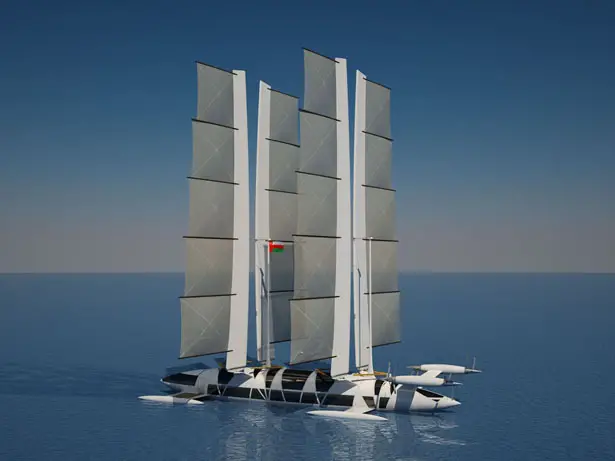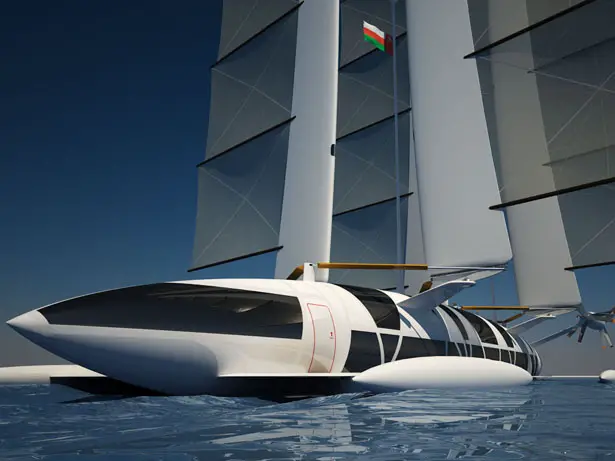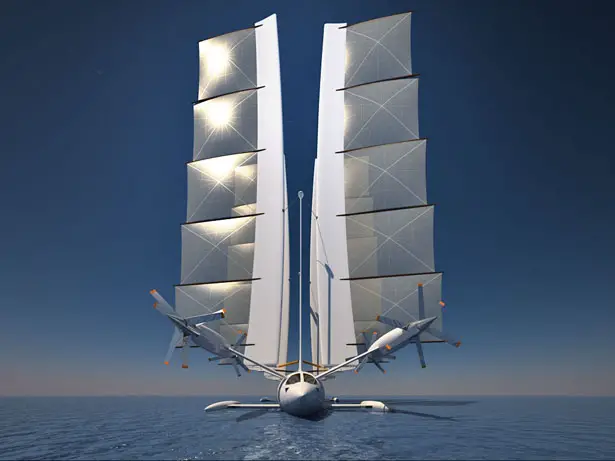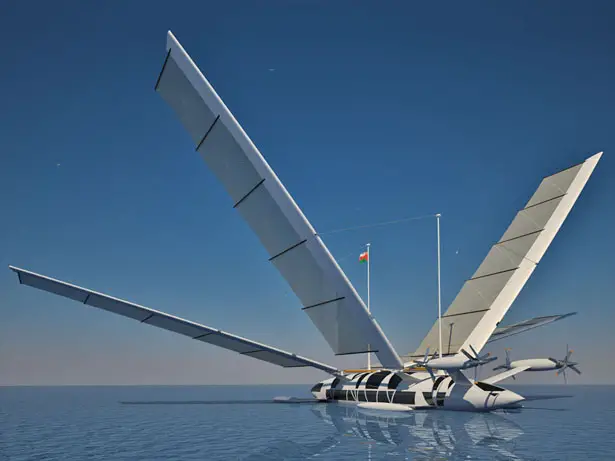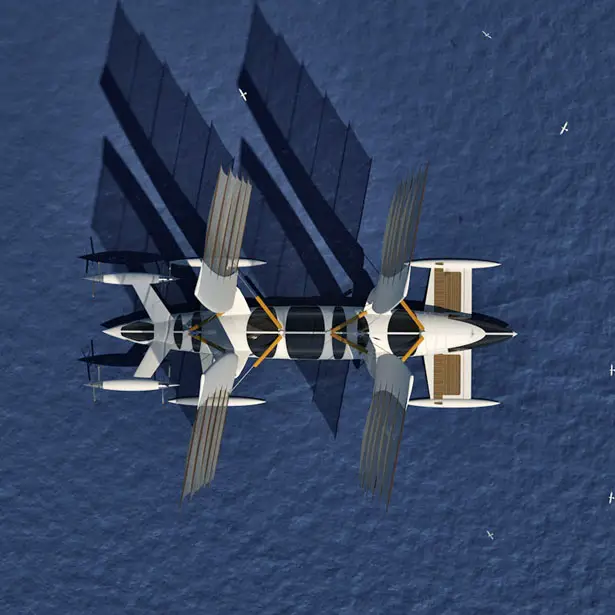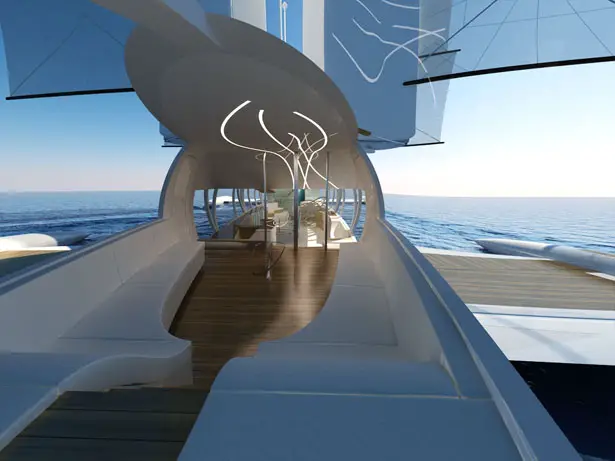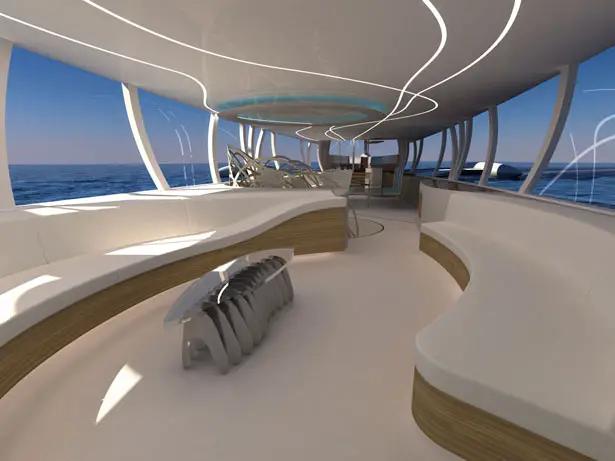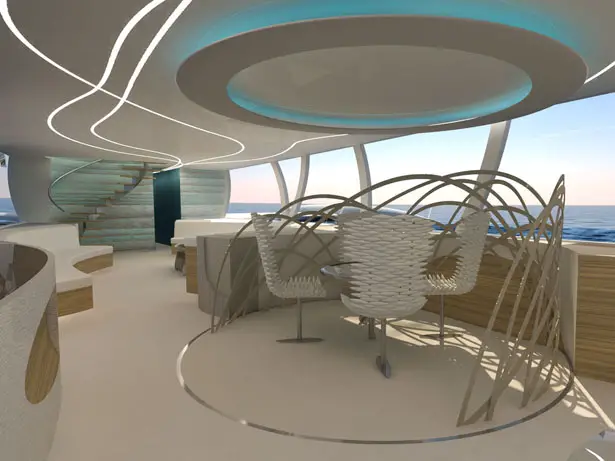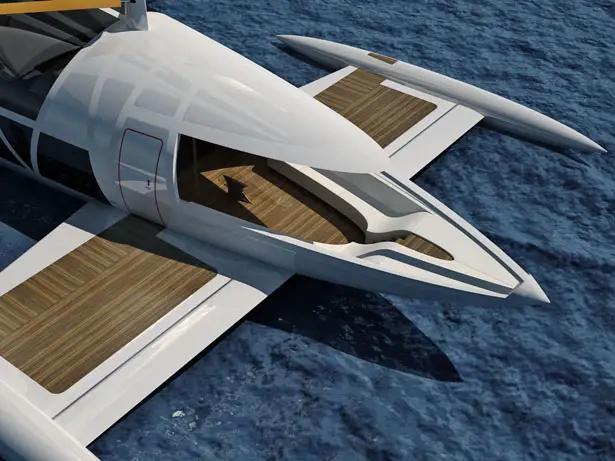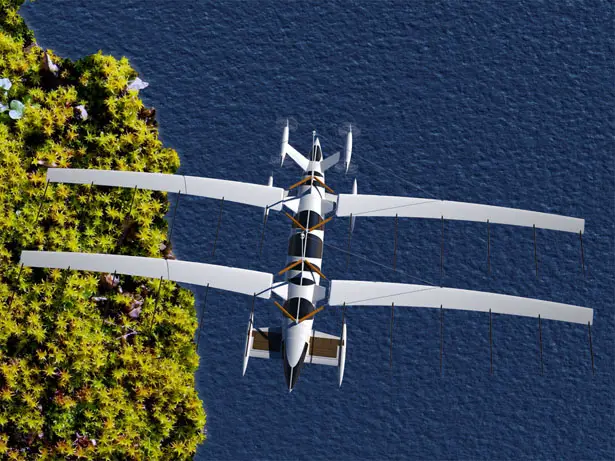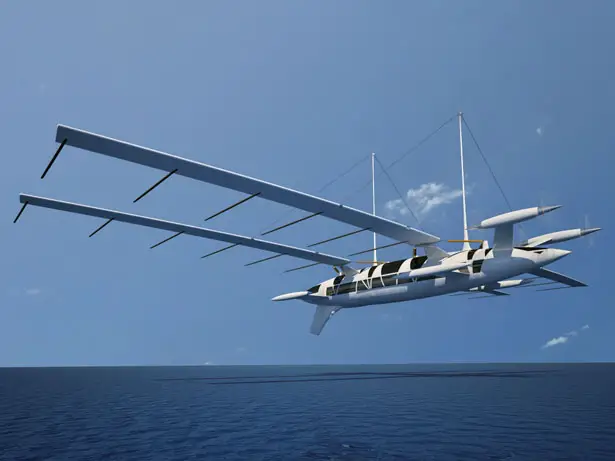 *Some of our stories include affiliate links. If you buy something through one of these links, we may earn an affiliate commission.