NEVS InMotion, it's a concept autonomous car that takes you to your journey while you enjoy the ride as if you are in your living room. This is certainly not a normal car, it's a design study, a vision of how we should travel in the future, safe and efficient, without having to own a car or a driver. InMotion interior features flexible high tech system, making your journey a pleasant one, whether you are working or going with friends. The interior is designed to be able to adapt to the passenger's need. "Flexibility" is the main keyword for this project.
What makes InMotion stands out from other mass transportation solutions is that it can be individually adapted. This vehicle aims to provide you ultimate comfort in a personal environment. Upon arrival, this vehicle welcomes the passenger and prepares the interior space according personal needs. Passengers can only enter and exit the vehicle from the side of the curb to increase safety.
Designer : NEVS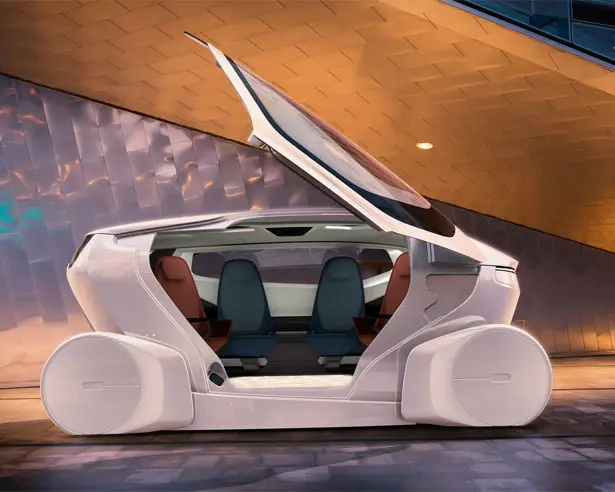 Passengers can use a mobile app to control InMotion functionality, they can personalize the ride such as controlling seat movements, environment, or lighting ambience. The idea here is to show you that even when you are travelling, you can still add quality to your lives, not wasting it behind the wheel for hours. Passengers can share mobility with others, reducing traffic congestion, the use of parking spaces, pollution, and many more.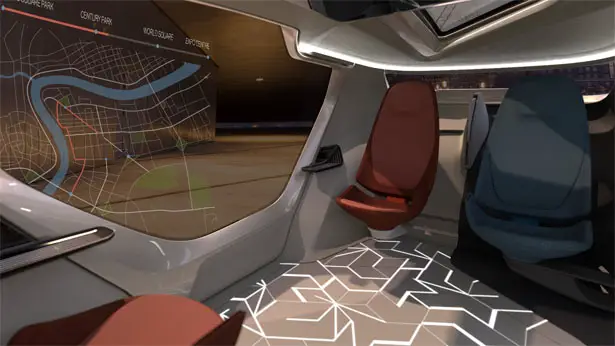 *Some of our stories include affiliate links. If you buy something through one of these links, we may earn an affiliate commission.