Mercedes-Benz has released its futuristic vision of a logistic van, Vision Van. It's an electrically powered, automated, and of course, fully connected van aims to revolutionize last-mile delivery services. With an integrated system, this van can cruise urban environment efficiently thanks to innovative technologies dedicated for last-mile delivery operations. This concept vehicle sets new standard for future generations of vans.
Vision Van has evolved as part of the strategic future initiative adVANce where Mercedes-Benz Vans wants to become more than just a van manufacturer but also offer holistic system solutions. Inside the van, you'll be presented with unprecedented level of connectivity of information and technologies, this could be world's first van to serve an integrated concept for a digitally connected process chain. Starting from goods distribution depot to the receiver/buyer.
From : Mercedes-Benz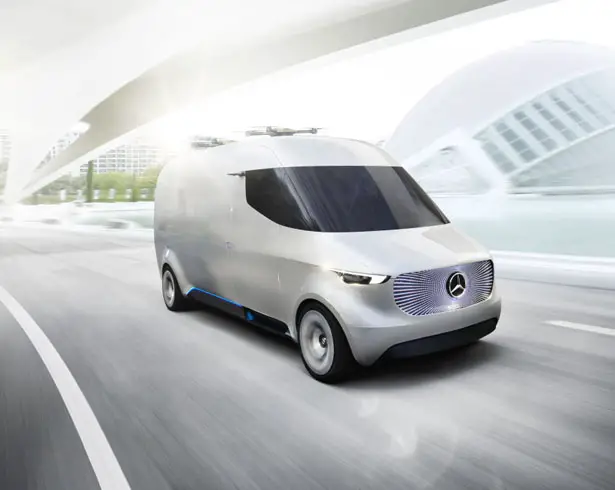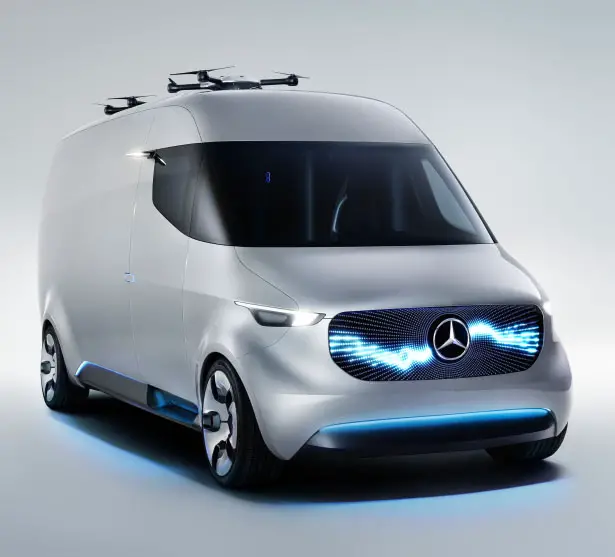 As automated cargo van, Vision Van wouldn't complete without integrated drones for autonomous air deliveries that can be controlled using a joystick. Powered by a 75kW electric drive system, this van can reach a range of 270km where deliveries can be done emission-free. The electric drive system also guarantees that it will be possible to operate the van in inner city zones, virtually silent, perfect for residential areas.
Vision Van has been designed with technologies that serve as the central element in a fully connected delivery chain. The smart algorithms control everything, from order picking, loading packages, cargo space management, fastest route planning, to delivery drones.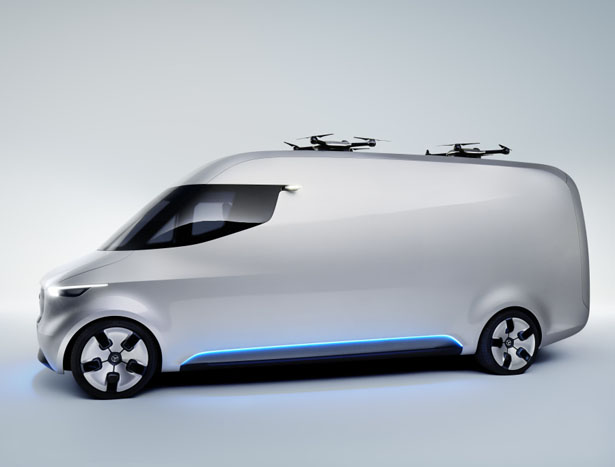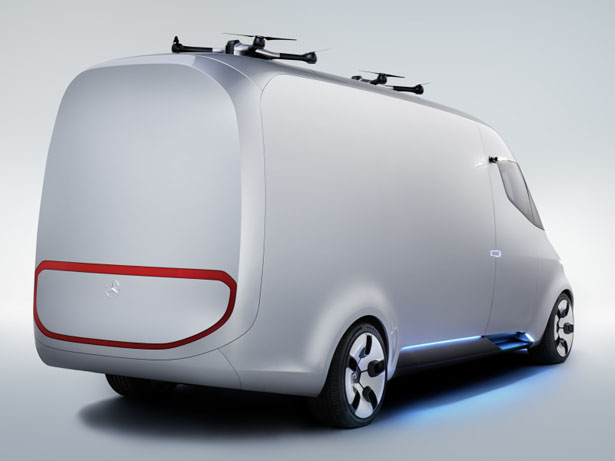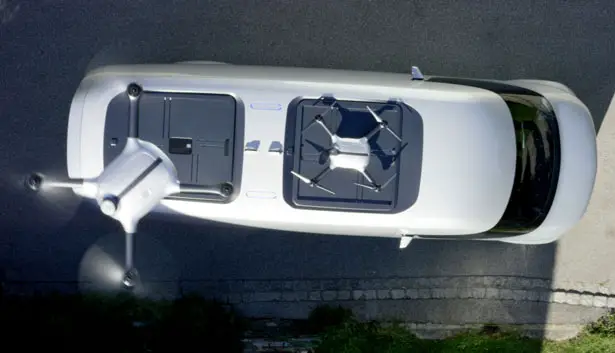 This future van concept combines a cloud-based control software with optimum hardware that results in substantial time and efficiency, raising the quality and flexibility of delivery services especially in urban environment. The front design of this van is defined by an extremely wide windscreen that curves around the sidewalls, just like a high tech visor. There's black panel radiator grille with integrated LED matrix where Vision Van can communicate with its surroundings, you would also love the LED headlamps. No need a steering wheel, pedals, or center console, it focuses on drive-by-wire control, meaning, a joystick. The unique interior offers a centering intelligent communication between driver and vehicle.
More images of Mercedes-Benz Vision Van Concept: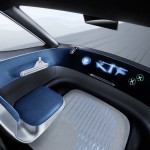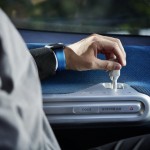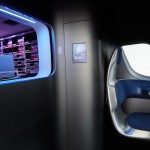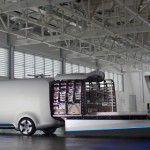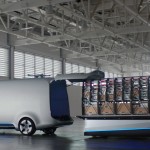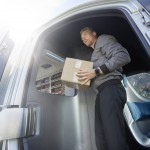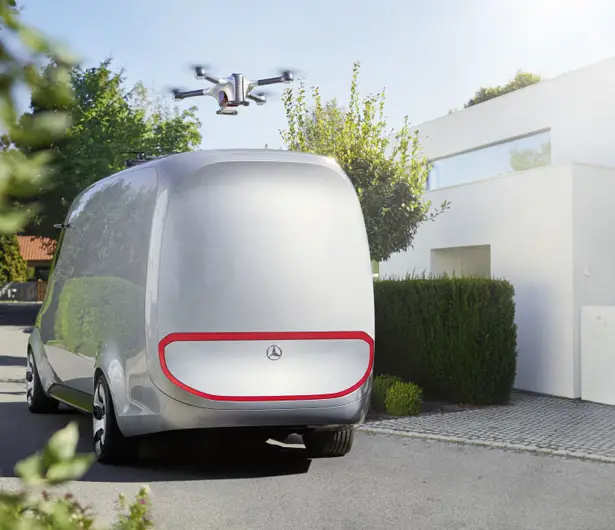 *Some of our stories include affiliate links. If you buy something through one of these links, we may earn an affiliate commission.