NASA has revealed its latest Mars Rover Concept Vehicle, it looks like something out of this world. Featuring impressive 28-feet long with the lab attached, 14-feet wide, and 11-feet tall, this vehicle is designed with massive, heavy-duty wheels, which are specially designed to travel on Mars' rough surfaces.
This futuristic transportation would function as both working vehicle and laboratory, it's the next generation of space explorers with high-tech mobile lab that features life support systems, navigation, and communication systems. The system has been designed specifically to relate to conditions and resources on Mars.
From : NASA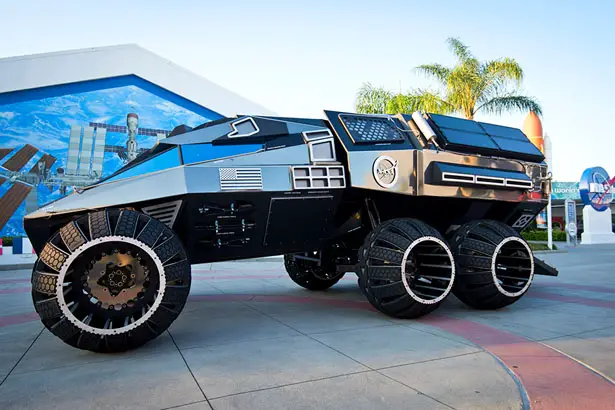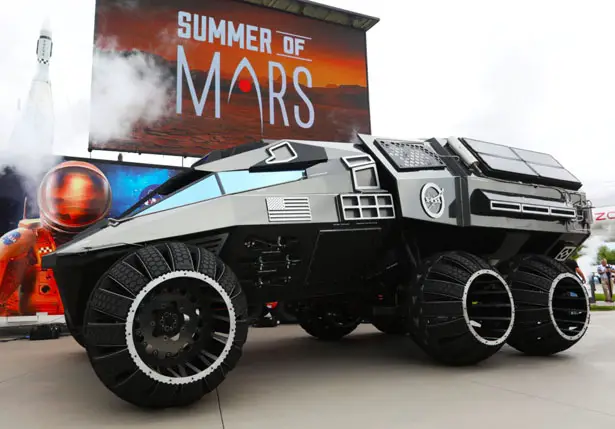 Mars Rover Concept Vehicle is an extraordinary machine that would continue our plans journey to the Red Planet. Mars Rover's job is to seek for signs of past microbial life and collect core samples for potentially future return to Earth. NASA claims that the construction of Mars Rover was commissioned by the Kennedy visitor complex, it doesn't use taxpayer dollars.
Powered by solar panels, and a 700-volt battery, Mars Rover operates on an electric motor. It is designed with two parts, the front area is designed for scouting and equipped with a radio and navigation system while the back area is designed as a laboratory, which can be disconnected for autonomous research.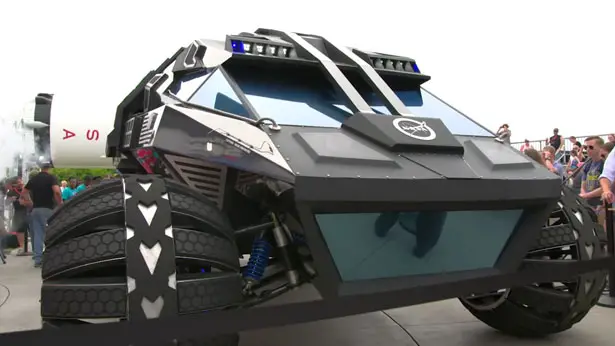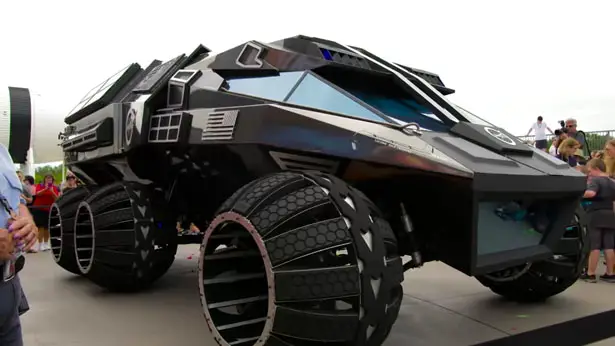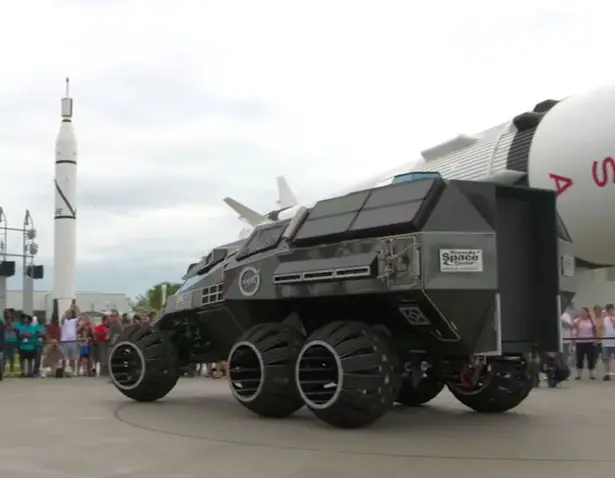 *Some of our stories include affiliate links. If you buy something through one of these links, we may earn an affiliate commission.