Futuristic Honda Revolver is a concept vehicle designed as a degree project by Hongyup Song of Hongik University. The main theme of this project was an autonomous driving, therefore, Hongyup decided to design a futuristic, autonomous motorcycle with crash protection in mind. You can read the designer's explanation below.
I've been thinking about the way that motorcycles should go in the era of autonomous driving. Autonomous itself is very needed in a motorcycle, because it can protect drivers from severe accident. But at the same time, they lose something very important. The pleasure of driving is critical to a motorcycle, but if the system is adapted, it may take away.

I wanted to bring a new sense to my future motorcycle, which lacks the sense of pleasure.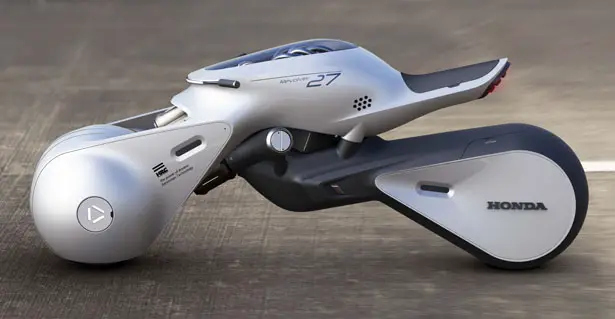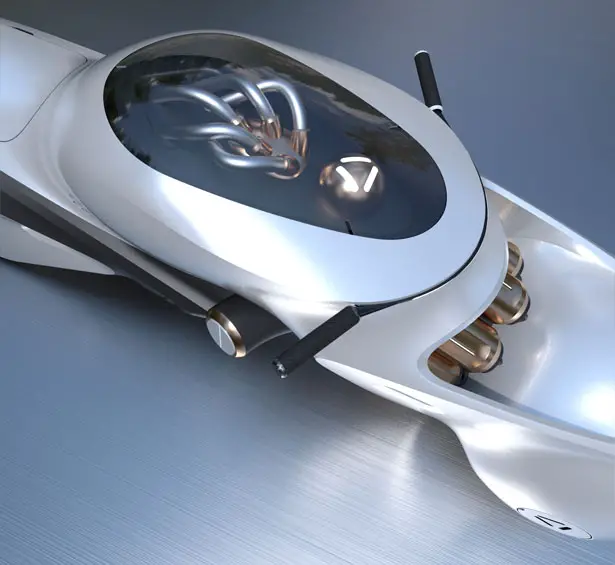 Inspired by a revolver, this concept motorcycle features unique battery replacement mechanism. Just like the chamber of a gun being replaced, the wonderful sight of replacing of batteries unfolds in front of the driver's eye with a mechanical sound. It gives unique experience and feeling. The number of battery packs can be adjusted to meet rider's need. For those who want to go a short distance quickly, they can put on fewer battery packs to reduce their weight. On the contrary, if you want to go a long distance between cities, you can put a lot of battery packs in there. There would be enough stations throughout the cities to quickly and easily replace a charged battery pack.
Honda Revolver by Hongyup Song is designed with AI technology that allows driver to communicate with its machine. This AI can set a schedule for drivers, conduct a role of navigation, and when the driver's feeling blue, it can recommend places to travel. It's like having a traveling companion who can read your emotions. The unique exterior design makes you ride this motorcycle in hugging position, so comfortable. Just in case you don't drive, you can still feel the thrill of riding. Honda revolver is equipped with a spherical wheel and a large disc at the center to act as a self-balancing system.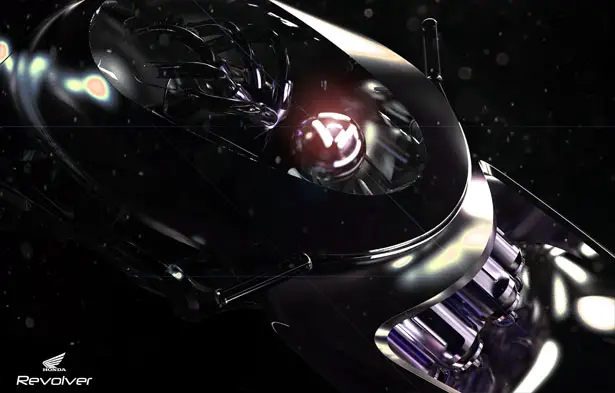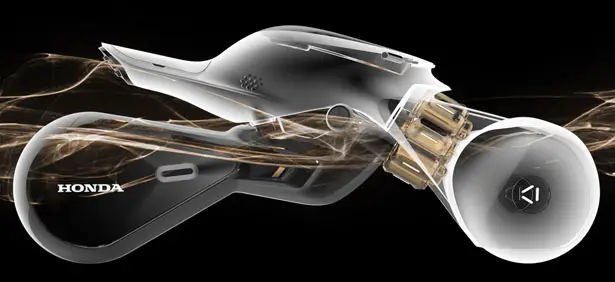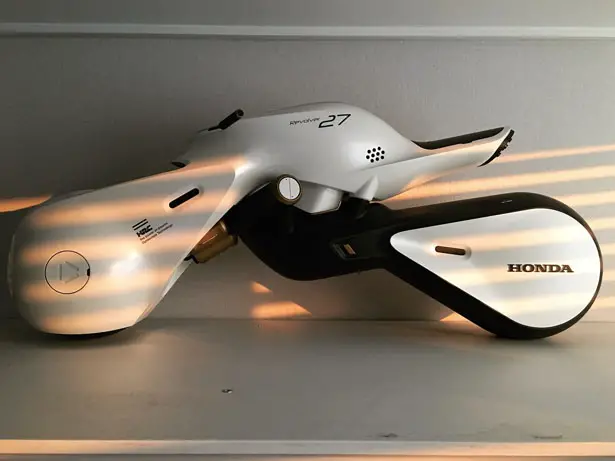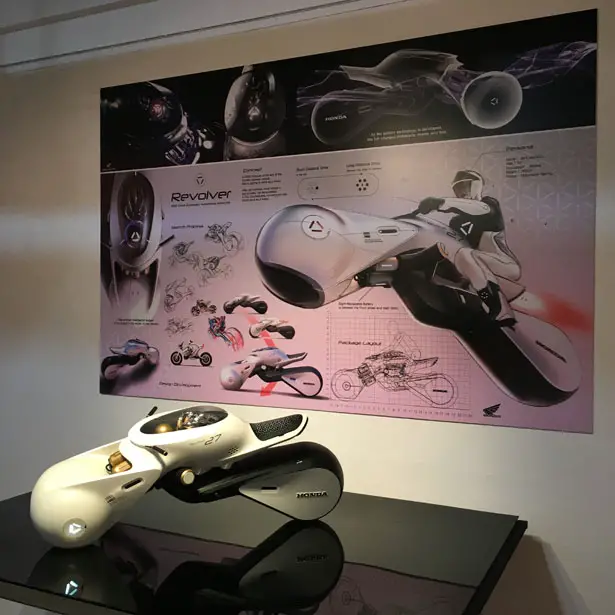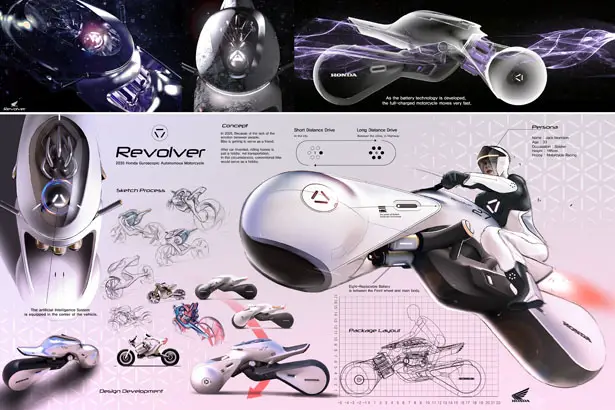 Click above image for larger view
*Some of our stories include affiliate links. If you buy something through one of these links, we may earn an affiliate commission.