Grand Cancun could be the world's first luxury eco tourism resort that responds to our energy crisis and local fossil fuel dependency of the city. A huge marine platform complex designed by Prof. Arch. Richard Moreta Castillo who has been involved in green architecture for a long time. This is a vision for the year 2020 where Cancun will celebrate its 50th founding anniversary, a landmark or a memorial sculptural which is adapted from "Kaan Kun" or Nest of Snakes, just like the magical legend of Mayan Serpent God. This awesome eco architecture contributes to the myth and raises the serpent from water to infinity, a great representation of exceptional harmony between Mayan people and their new metropolis.
This concept architecture was inspired by our fight against global warming, it addresses problems that we will be facing such as scarcity of water, pollution of coastal shores due to debris, hydrocarbons from congested marine traffic, and space. Grand Cancun would become the first marine platform that recover instead of exploiting its environment, it utilizes platform concept instead of an artificial island, thus, creating more space yet less impact in marine ecosystem.
Designer : Prof. Arch. Richard Moreta Castillo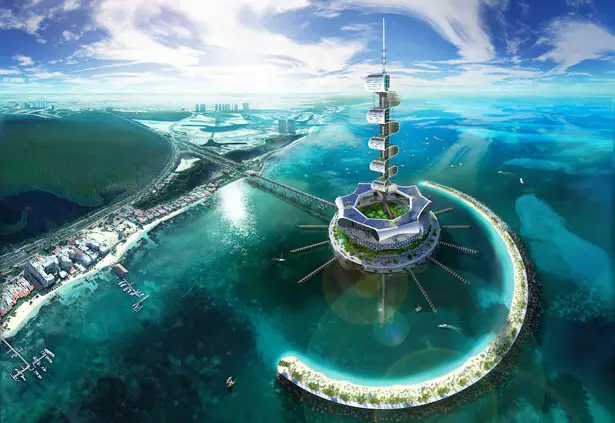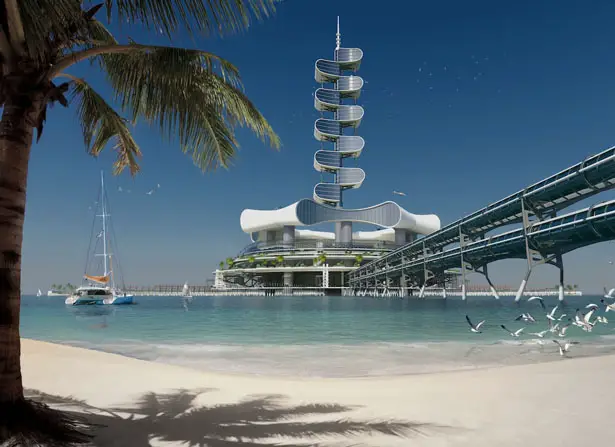 The mega building will be totally self sufficient, there will be hotels, convention centers, malls, and cinemas, and many more entertainment complex to provide you with ultimate experience in conventions and hospitality. It has zero-carbon footprint while providing the city clean drinking water and energy from renewable resources. But the ultimate goal is to help clean the seas, the technology used will separate water from hydrocarbons and floating solids. It is very ambitious project, don't you think?
Solar panels and vertical wind turbines help in avoiding environmental visual pollution, the building will also harvest tidal and wave energy, collect and reuse rainwater.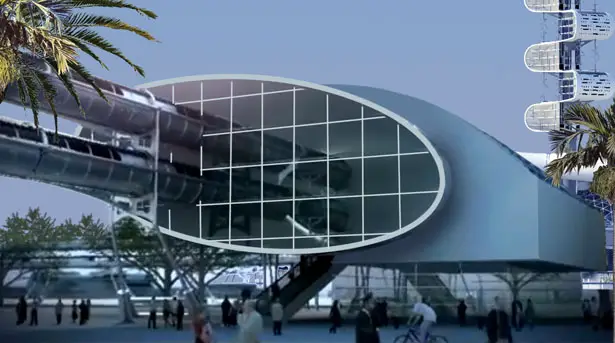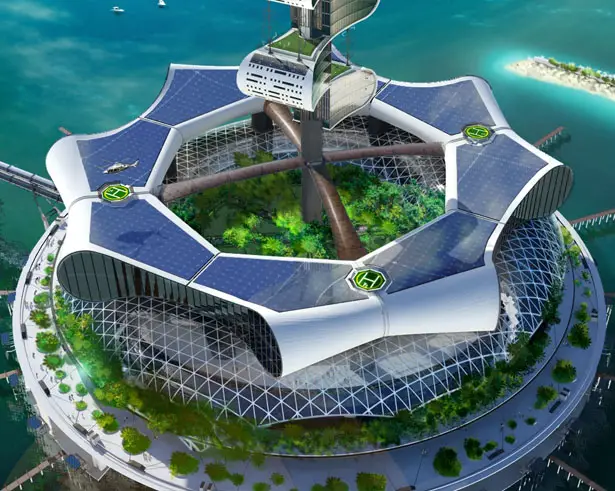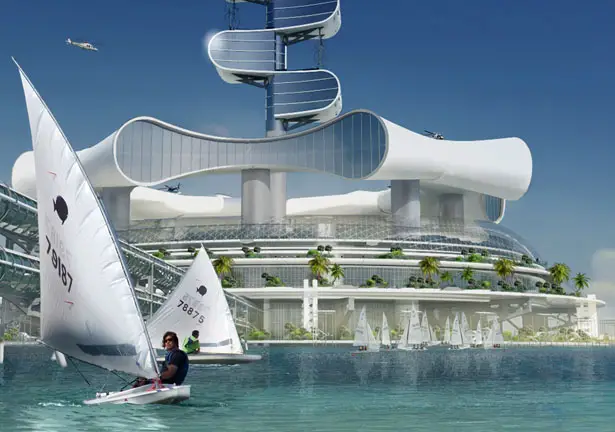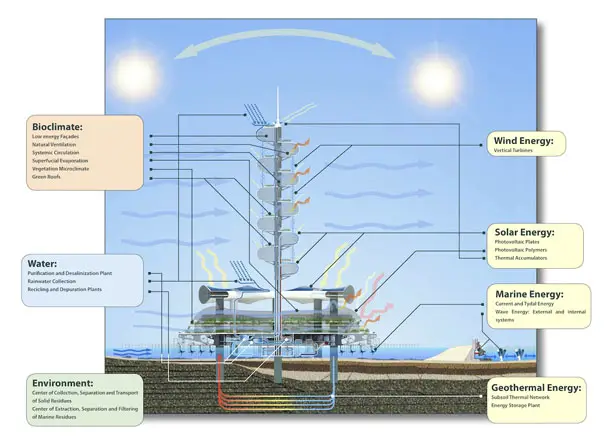 Click above image for bigger view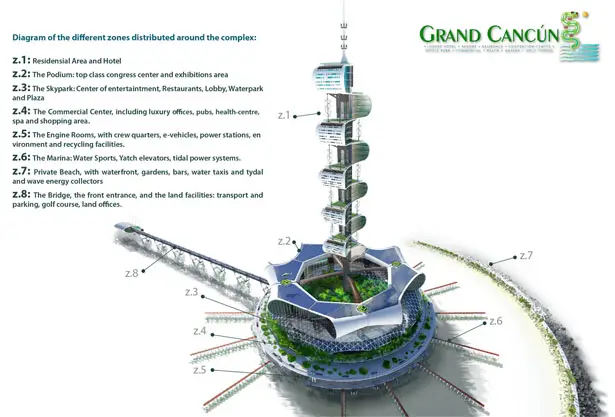 Click above image for bigger view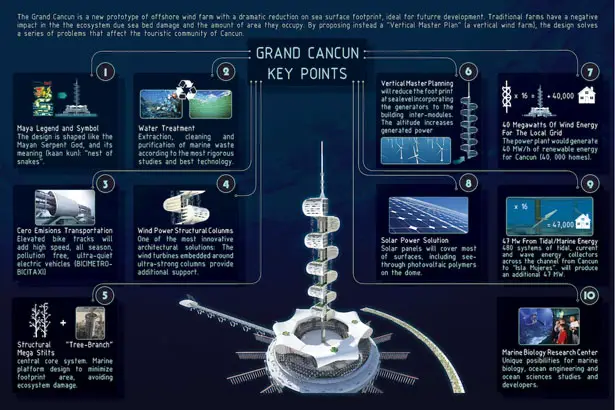 Click above image for bigger view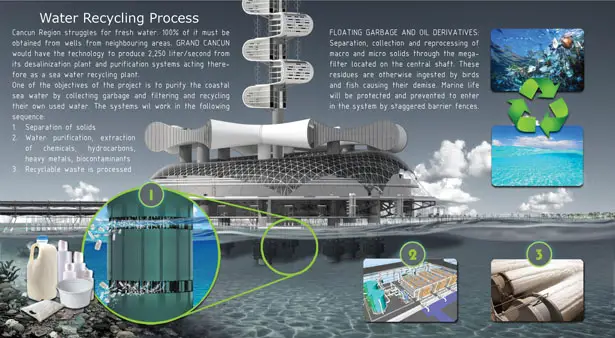 Click above image for bigger view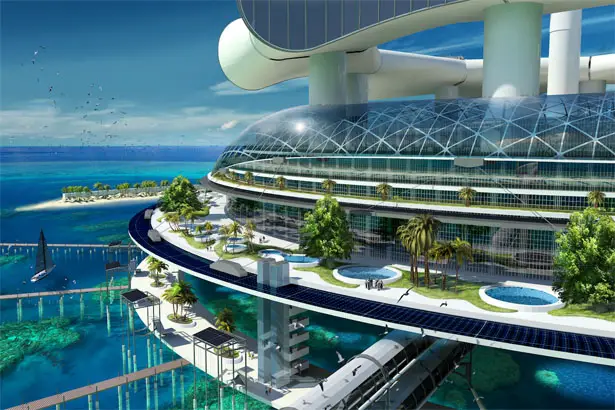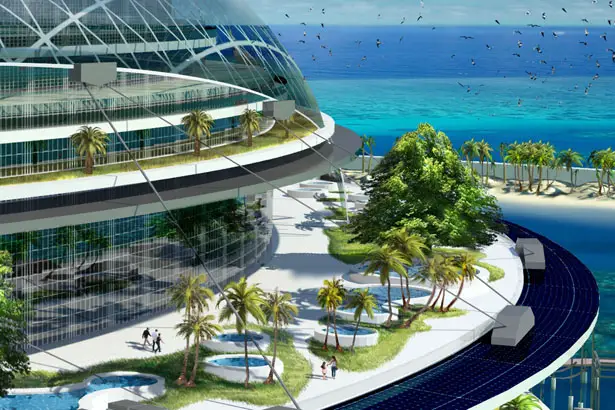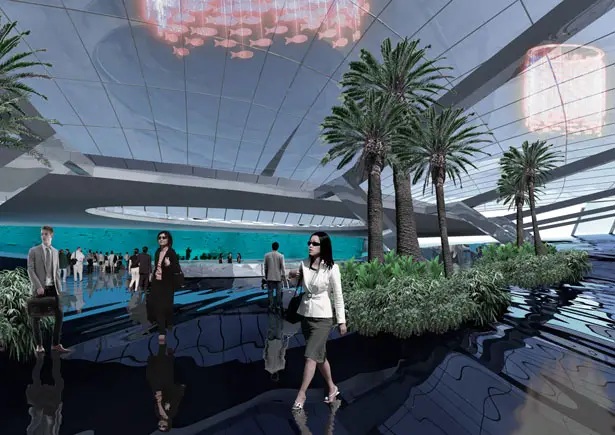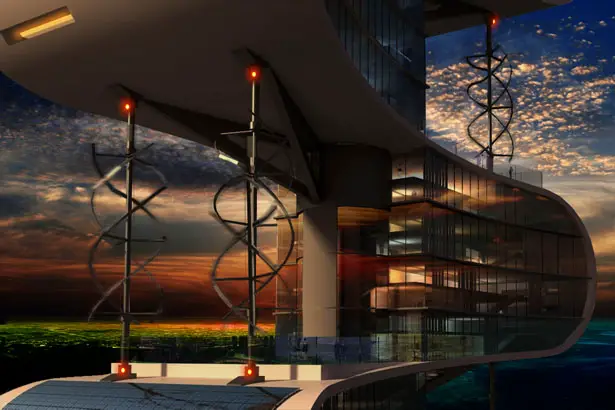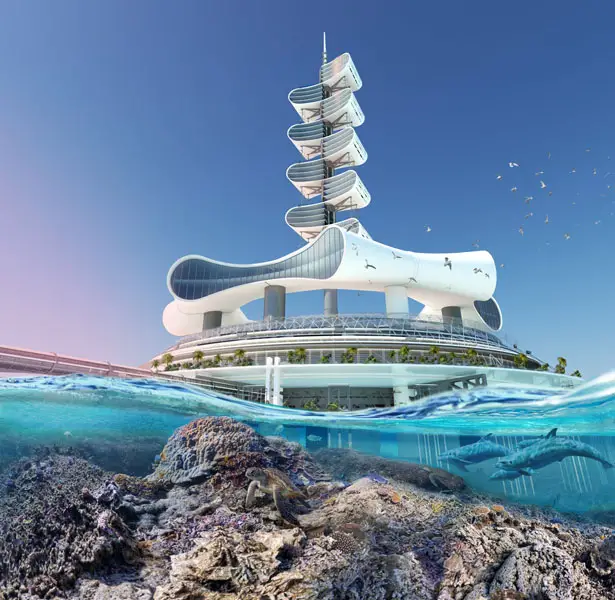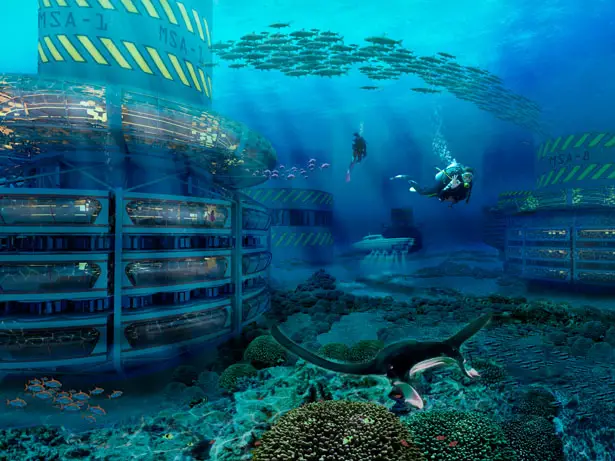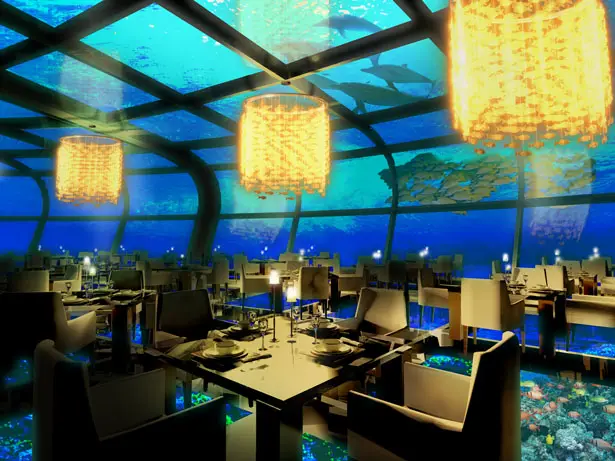 *Some of our stories include affiliate links. If you buy something through one of these links, we may earn an affiliate commission.