Exclamation Marky Flying Robot was the first creative work of young office "Form & Drang" in Leipzig, Germany. It is actually a mascot to symbolize futuristic, quickness, youthful energy, enthusiasm, and action. The client demanded the mascot represents all that symbols in exclamation point!. That's why the robot looks like flying exclamation mark. During the design process, the team was inspired by the actual design of computers, mp3 players, and many gadgets, because the intention was to reach young and technology interested people through this robot.
Designers : Ronny Sauer and FORM & DRANG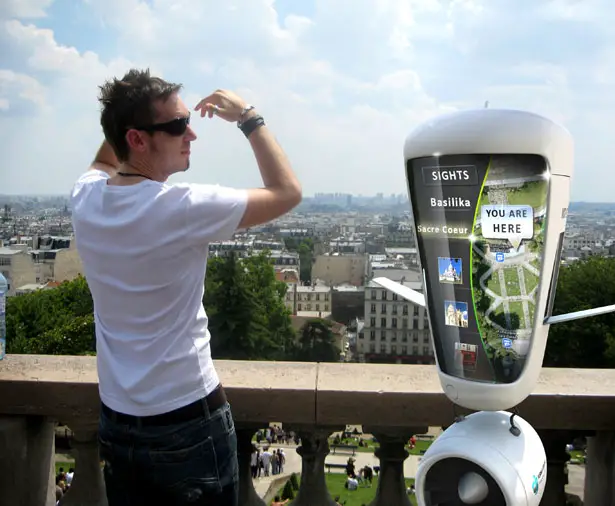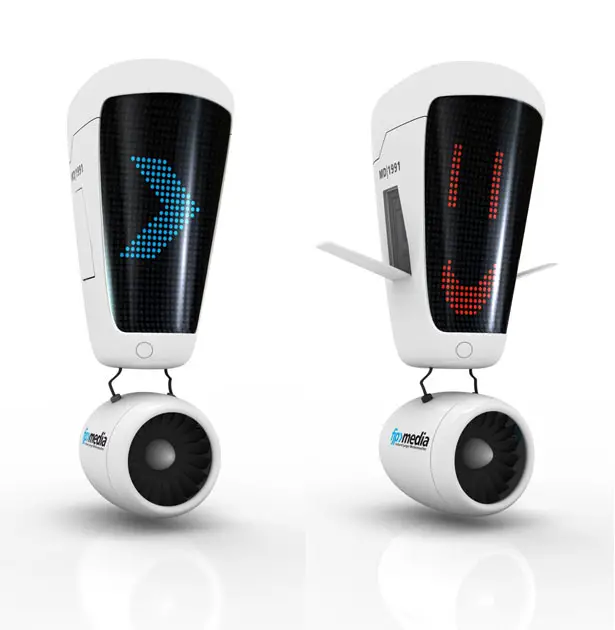 The final design of Exclamation Marky Flying Robot is simple and clean in attractive white finish, without any sharp edges. It's futuristic and cute at the same time, because the head is so much bigger than the rest of its body. Marky can work as terminal information to provide important facts or news to visitors in an exhibition. Aside for displaying the information, the LED screen will also inform you if Marky is in good or bad mood.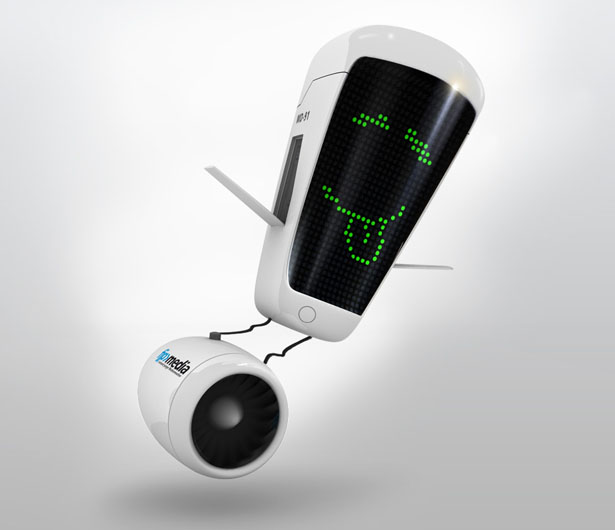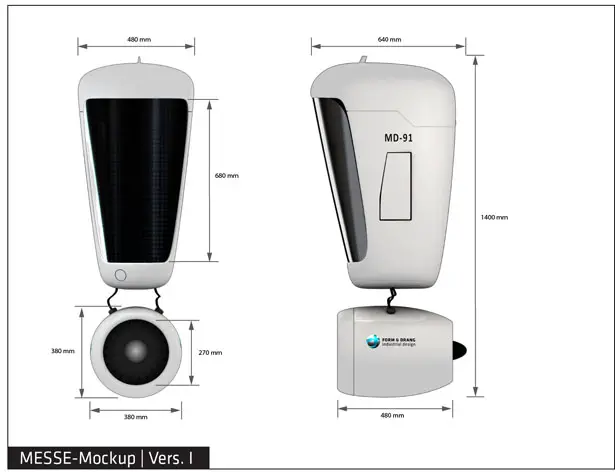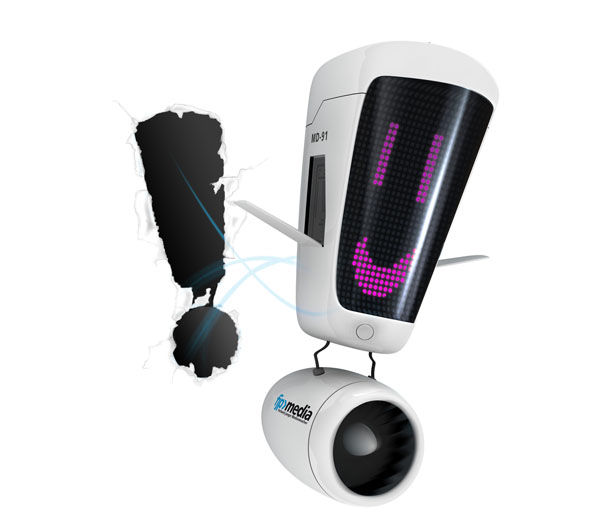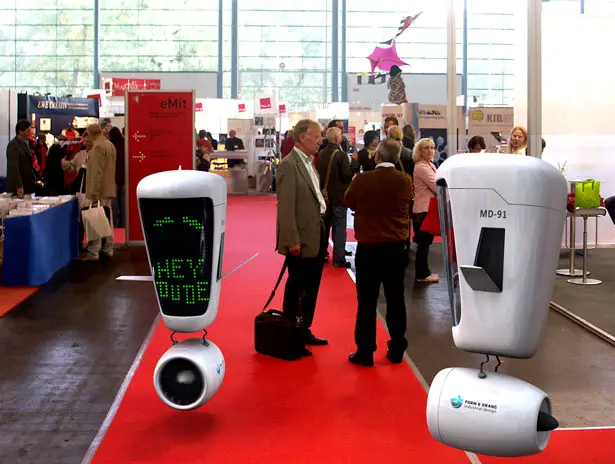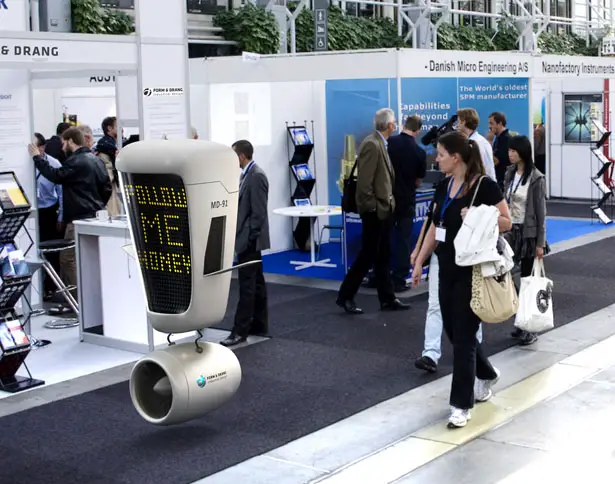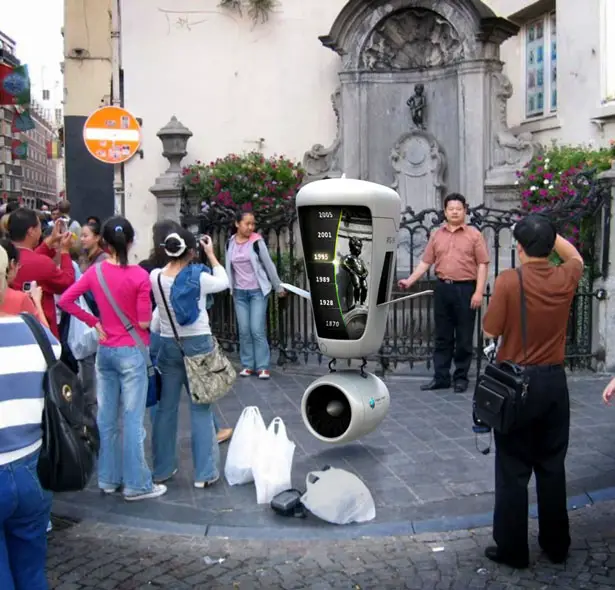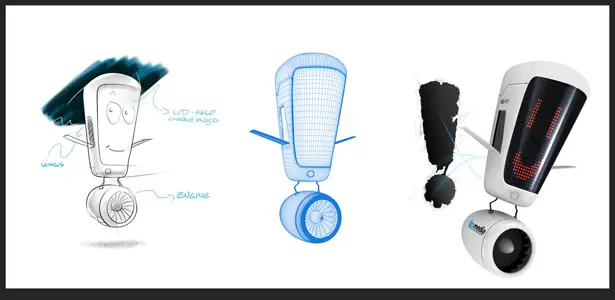 *Some of our stories include affiliate links. If you buy something through one of these links, we may earn an affiliate commission.