Eco-Floating Hotel is a futuristic hotel project that would take place in Qatar but it has potential to be built in different areas thanks to its mobile feature. Aside being futuristic, this hotel also adopts the motto of minimum energy loss and zero waste, it is designed with moving feature that generates electrical energy by rotating around based on water flow. This unique feature also provides users with different perspective experiences. This 5-star hotel has a construction area of 35000-square-meter with a total of 152 rooms.
Inspired by the sea, Eco-Floating Hotel is associated with first degree in terms of form and design principle. One thing though, this hotel works efficiently in areas where there's a continuous and certain flow. The sea is the nature that gives the structure physical and tangible power and at the same time, therefore, it also directs the shape of this hotel structure, giving the idea of the whirlpool.
Eco-Floating Hotel project is planned to have the formation of the whirlpool, it revolves around itself within a framework of controls. The system ensures electrical energy efficiency and on the other hand, it provides users with permanent panorama of perspective. Using Dynamic Positioning system which is often used on ships allows the rotation can be fixed and platform position can be maintained. This positioning is a computer-controlled system that helps maintain a ship's position and direction using its own propellers and thrusters. Having three different entrances, Eco-Floating Hotel wants to provide access from land at any time of the day using its 140-degree pier that surrounds itself.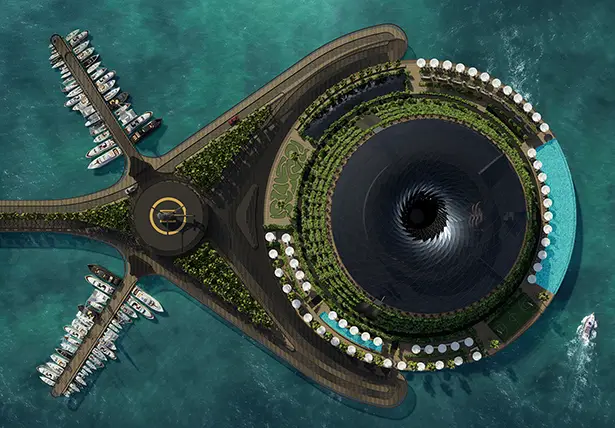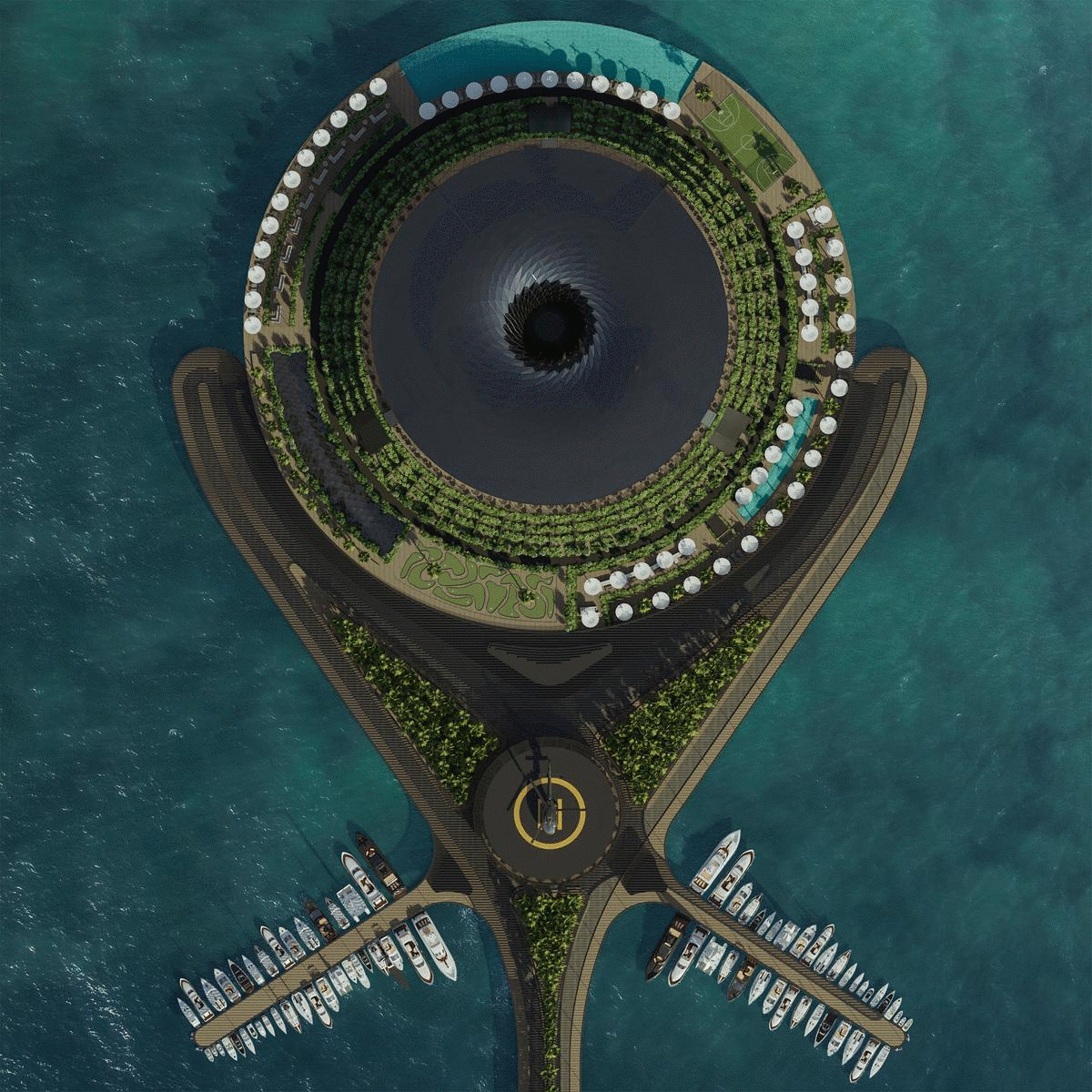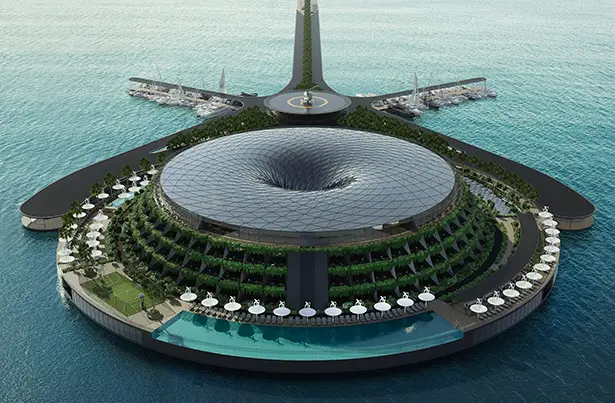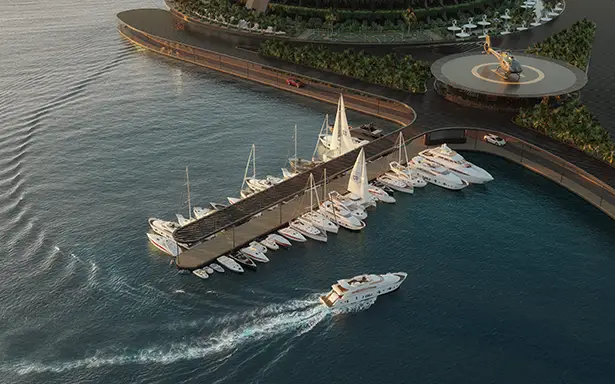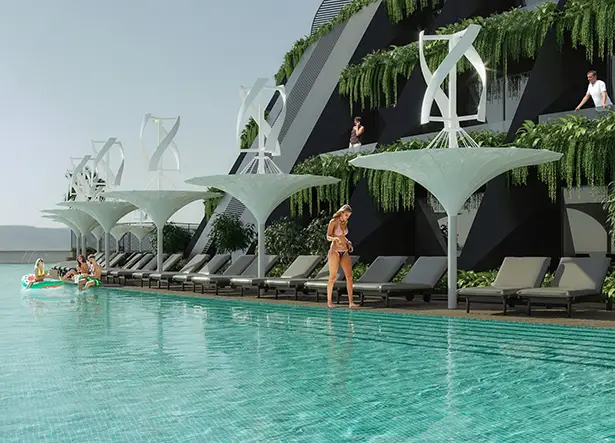 Aiming at maximum benefit to ecological balance, this hotel uses element called vawtau a.k.a vertical axis wind turbine and umbrella. Vawtau works as a wind turbine on the vertical axis and it also has function as a sun umbrella on the coastal band. Each of 55 vawtau modules can generate 25kW electrical energy. The hotel top cover is inspired by vortex, it also performs as rainwater collector that can be used as gray water by treatment, it helps to maintain water balance of green areas. Other water waste would be treated to not harm environment, other wastes will be processed in waste separation units to maintain efficiency and use them as fertilizer in the landscape.
More images of Futuristic Eco-Floating Hotel: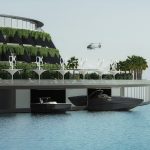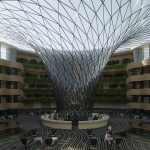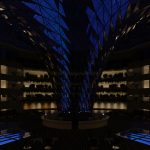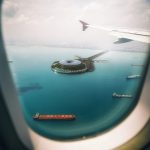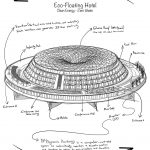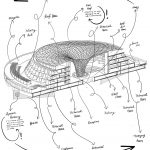 Project name: Eco-Floating Hotel
Location: qatar (various locations)
Client: PH tourism and management (qatar)
Architect: Hayri Atak Architectural Design Studio (HAADS)
Project team: arch. hayri atak, arch. kaan kılıçdağ, arch. büşra köksal, arch. kübra türk
Preliminary end date: 2025
Total construction area: 35,000 m2
*Some of our stories include affiliate links. If you buy something through one of these links, we may earn an affiliate commission.