This futuristic drone ambulance is a conceptual transportation design by ArgoDesign for fastcodesign's body week initiative. The brief was to come up with a re-designed something related with health care industry that would improve the service, this is how ArgoDesign imagines flying ambulances of the future. Every second is crucial in emergency situation, based on research, there are more than 1000 saveable lives are lost per year due to slow emergency response in nation's biggest cities. This concept one-passenger drone can eliminate the problem in jammed urban environments, it can be there in the location fast to help the victim.
This drone ambulance is modeled after a quadcopter which can be driven by pilot, GPS, or combination of both. This flying transportation can be dispatched to the emergency location with a single EMT, practical and efficient. It is able to land on almost anywhere due to its compact size. Once the EMT stabilizes the patient, they can load the patient up, and send him/her back to the hospital for further treatment.
Designer : ArgoDesign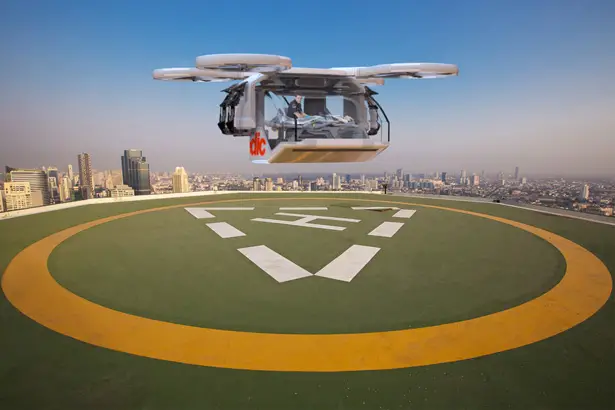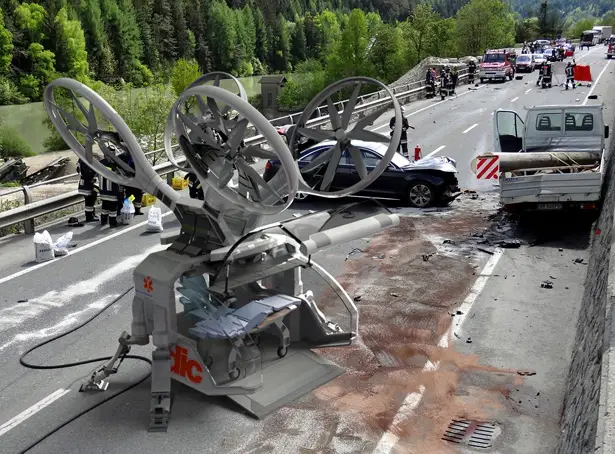 Basically, the idea was born because the design team believes health care should be more accessible. With the rise of autonomous vehicles, what can be better than drone ambulance. A single pilot that usually flies a single chopper can manage to fly a whole fleet of drone ambulances remotely, relying on autopilot through the skies.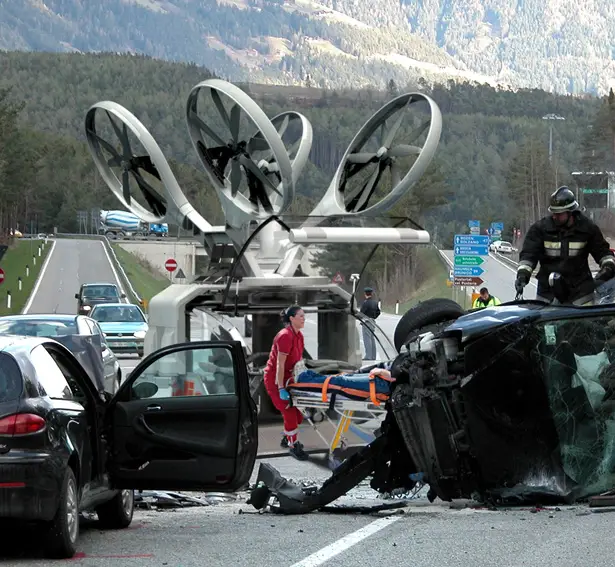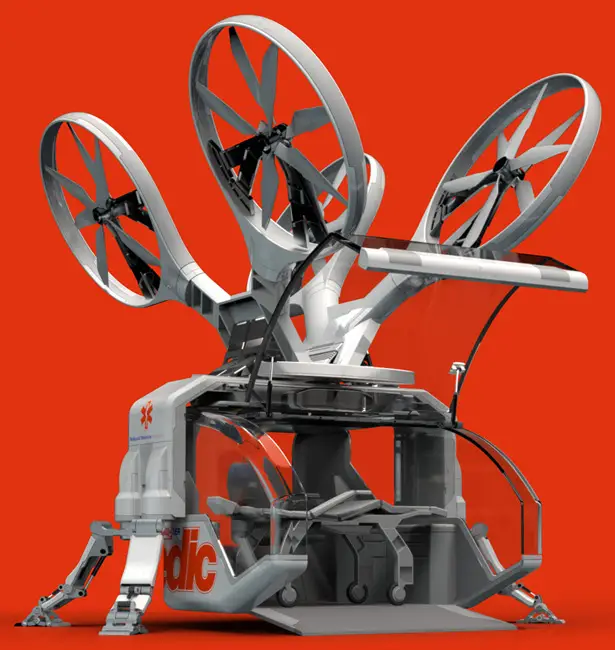 *Some of our stories include affiliate links. If you buy something through one of these links, we may earn an affiliate commission.